A 24-year-old, who shot a video of bodies lying unattended in a Covid-19 ward of a Kolkata hospital, is now receiving threatening calls from strangers after BJP MP Babul Supriyo revealed his identity and phone number on Twitter.
A viral video of bodies lying unattended in a Covid-19 ward purportedly shot in Kolkata's MR Bangur Hospital by a 24-year-old named Somnath Das has become the bane of his existence. As the video spread online, BJP Union Minister Babul Supriyo shared Das's phone number on Twitter. Since then, he has been receiving threatening calls from strangers and was even forced to spend a night on Kolkata's streets after not being allowed to enter his apartment, The Print reported.
Man behind viral Kolkata hospital video faces 'boycott' as Babul Supriyo tweets his identity

ThePrint's Madhuparna Das @madhuparna_N reportshttps://t.co/JW2sEQMZMB

— ThePrintIndia (@ThePrintIndia) April 23, 2020
Das was admitted to the MR Bangur Hospital as a suspected coronavirus case, but tested negative and was discharged on Tuesday. While at the hospital, he witnessed two bodies lying in the isolation ward along with patients. He decided to shoot the video to expose the condition inside the hospital, but he did not intend for the clip to go viral. "…I did not speak a word against the doctor or the sisters treating us. Moreover, I had no clue how this clip reached social media platforms," Das told  journalist Madhuparna Das.
The man also said that he did not shoot the video on his phone; the device he used was handed to him by another individual in the ward.
But before Somnath Das was discharged on Tuesday, events on Monday evening had already set into motion a chain of events that would make life hell for him. On Monday, within minutes of each other, BJP Member of Parliament from Asansol Babul Supriyo and the official BJP4Bengal Twitter handle had shared the video on social media while Das was still in the hospital.
1/2: This is a shocking video that has emerged frm alleged M.R.Bangur Hospital,Tollygunje, WB•It is shocking in every sense of the term•Since this VDO is in the Public Domain, I wud request Honble WBCM @MamataOfficial to conduct a thorough enquiry into it&release the FACTs asap pic.twitter.com/d1Ps5Jb3ar

— Babul Supriyo (@SuPriyoBabul) April 20, 2020
Y'day, WB's health ministry denied report by ABP which showed kin of patients' admitted in isolation ward of MR Bangur, apex Covid hospital, complaining about non disposal of decomposing dead body. These shocking visuals blow the lid off the cover up by Mamata government.. Shame! pic.twitter.com/veyQS606eo

— BJP Bengal (@BJP4Bengal) April 20, 2020
On Tuesday, Das was discharged. At the same time, with the video he shot going viral on Twitter, Supriyo doubled down by reposting it and demanded answers from West Bengal's state government.
What's very concerning is, inspite of this VDO being super-viral on all platforms, TILL NOW the WB Govt of @MamataOfficial Didi, did not come up with any claim that this is a fake VDO or that the hospital is not Bangur!!That takes us Very Close to believing it is indeed authentic https://t.co/Ec92ByNdgg

— Babul Supriyo (@SuPriyoBabul) April 21, 2020
However, for Das, the worst was yet to come. The next morning, on Wednesday, April 22, Supriyo posted another tweet, one containing a WhatsApp message alleging that Das had been booked by Kolkata Police for shooting the video. The message also contained Das's personal details, including his phone number.
Honble @MamataOfficial banning mobiles in hospitals 'Kind of' proves that the Bangur Hospital video was not fake -Thank you. Now here is another detail which I bring forward as People's representative•I request WB to come up with a clear Yes or No abt this info•Is this true? pic.twitter.com/Tlgtj58MAw

— Babul Supriyo (@SuPriyoBabul) April 22, 2020
"People are calling and abusing me. I am being threatened with dire consequences," Das told The Print. The paranoia of being harmed because he shot the video has Das fearing that the police will arrest him.
However, the Kolkata Police refuted Supriyo's allegations by Wednesday evening, stating that no FIR had been lodged against the man. They also confirmed that Das was taken back to his apartment while speaking to The Print.
The tweet from @SuPriyoBabul is completely incorrect and a misinformation. Somnath Das has not been 'booked' by Kolkata Police. https://t.co/az9MxPvDx6

— Kolkata Police (@KolkataPolice) April 22, 2020
However, even an outright denial of the allegation levelled by Supriyo was not enough, as he retorted with another tweet expressing suspicion about the integrity of Kolkata Police. He also added a follow-up tweet where he said he would like the Kolkata Police to address him as "Honble", as he is a Union Minister.
Good u came up with a statement but, while we appreciate the work done by the Police Force in this entire country & respect your selfless service, it gives us no reason to believe u ! To know why I say that, search for answers in your own documented history of TMC-'DoloDashness' https://t.co/pgeimYT2MQ

— Babul Supriyo (@SuPriyoBabul) April 22, 2020
For Supriyo, the video shot by Das has been useful as a means of exposing the flaws of his political opponent, the Trinamool Congress government led by Mamata Banerjee in West Bengal. However, for Das, getting caught in a game of politics between the powers-that-be has proven to be a nightmare.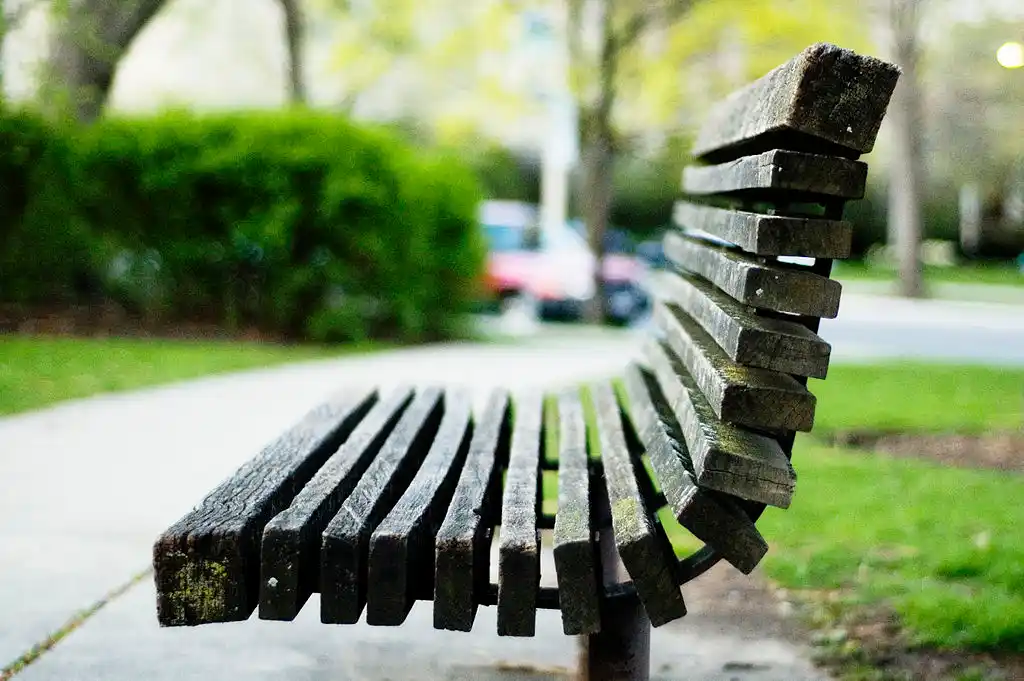 The Arré bench delivers stories that mattress. It hasn't achieved much sofar. But it's getting bedder.