Migrant workers in Rajasthan's Sikar are giving everyone #QuarantineGoals. Overwhelmed by the support of villagers, 54 labourers decided to give a government school a fresh coat of paint.
If you're fed up of binging Netflix shows and productivity levels have sunk to an all-time low, you could take some inspiration from migrant workers in Rajasthan who have given all of us #QuarantineGoals.
Labourers in Sikar, Rajasthan offered their services to the school in which they were quarantined and gave the entire building a fresh coat of white paint. The village sarpanch arranged the materials needed for the 54 labourers, who hail from Uttar Pradesh, Madhya Pradesh, and Bihar but have not been able to go home because of the lockdown.
Migrant labours, who are quarantined, in Sikar in Rajasthan offered their services to the school in which they were housed.

They painted the entire school with a fresh coat of white, giving the campus a new look.https://t.co/webhTdlZPj

— News18.com (@news18dotcom) April 22, 2020
The migrant labourers were overwhelmed by the support and services provided to them by the villagers on arrival and wanted to do something in return. The school had reportedly not been painted for the last nine years, and they did it simply to offer gratitude for their hospitality.
"Jo gaav humein khana khila raha hai, uske liye hum itna to kar hi sakte hai," they said, modestly refusing remuneration for their efforts.
सीकर ज़िले के पलसाना गाँव की स्कूल में बनाये गये Quarantine Centre में ठहरे हुये 54 मज़दूरों ने पेश की अनूठी मिसाल !
उन्होंने पूरी स्कूल की पेंटिंग और रंग पुताई कर दी और कहा जो गाँव हमें खाना खिला रहा है उसके लिये हम इतना तो कर ही सकते हैं@incredibleindia pic.twitter.com/WfSzaE1xgl

— Major Surendra Poonia (@MajorPoonia) April 22, 2020
The effort and attitude of the labourers brought much-needed cheer on social media amid all the news of gloom and doom.
#positivity at its best !
That's the attitude which makes a difference. Salute to the courage and winning spirit of these migrant laborers. That's give us the confidence we will win this #battle. #Indiafightcorona #Covid19 #PositiveNewshttps://t.co/zFphAiNPky

— Praveen Arya (@The_PraveenArya) April 22, 2020
Token of love indeed.
Token of love ❤️ in the times of #Covid

Migrants workers paint walls of a village school in #Sikar ,a temporary shelter house where they were staying for last 3 weeks.

Seeing that the building is in bad shape
they not only volunteered to paint but also denied the remuneration. pic.twitter.com/Zg0RWNHUcd

— Tabeenah Anjum (@TabeenahAnjum) April 22, 2020
Migrant labourers have had it the toughest, away from their families, stripped off their livelihood, struggling to find a place to stay. Some have had to walk hundreds of kilometres to just stay alive and feed themselves. Amid such adverse circumstances, it is admirable how this lot has decided to stay positive.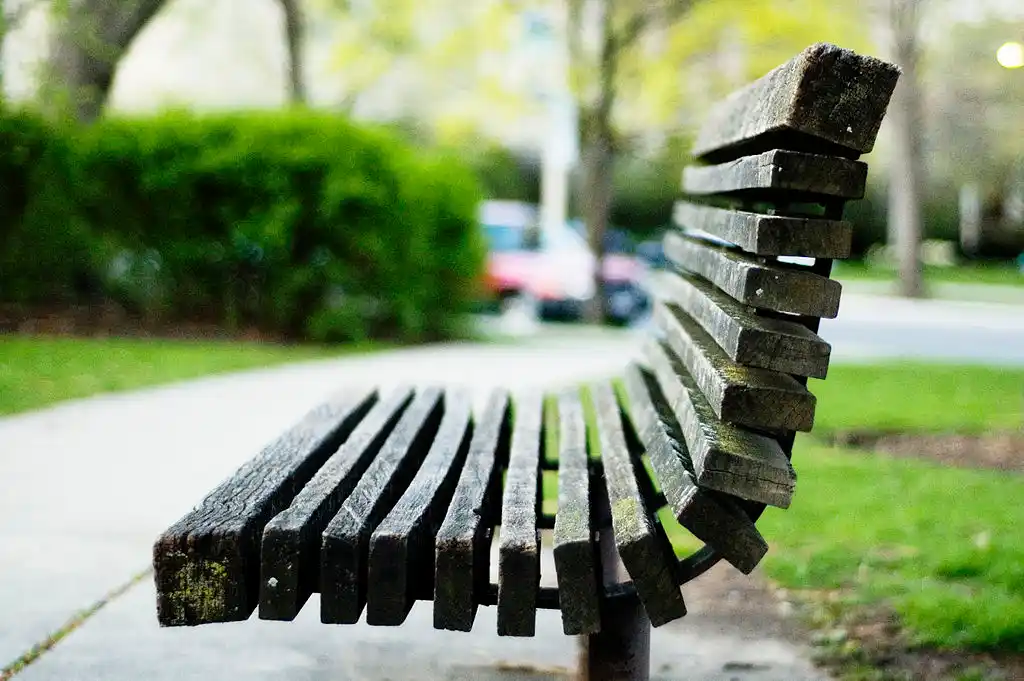 The Arré bench delivers stories that mattress. It hasn't achieved much sofar. But it's getting bedder.