Even as India declared the biggest single-day spike in the number of coronavirus cases – 1,553 in the last 24 hours – the picture isn't all bleak in the country. Goa, Manipur and Arunachal Pradesh are coronavirus-free and Kerala has eased lockdown restrictions by opening up roads and restaurants in some areas.
The worst is yet to come. If sources in the home ministry are to be believed, the country may touch its peak of coronavirus cases in the first week of May. We've seen the highest single-day spike in the number of cases – 1,553 cases in the last 24 hours – with states like Maharashtra, Gujarat and Madhya Pradesh being the most affected. But there's some silver lining; there are other states which have managed to "flatten the curve" or remain coronavirus-free altogether.
One of those bright spots has been our favourite state – Goa.  It has become the first Covid-free state in the country, among states that had more than two cases. Goa had seven patients, six with travel history and one was a brother of a positive patient. All seven of them have now tested negative. Considering the fact that Goa is a holiday destination flooded with people from all over the world, the efforts in the state have been hailed by one and all.
Goa Chief Minister Dr Pramod Sawant described it as "a moment of satisfaction and relief". He further added that no new positive cases have been found in Goa after April 3 and that the relentless effort by doctors and support staff needs to be applauded.
A moment of satisfaction and relief for Goa as the last active Covid-19 case tests negative. Team of Doctors and entire support staff deserves applause for their relentless effort. No new positive case in Goa after 3rd April 2020.#GoaFightsCOVID19 @narendramodi

— Dr. Pramod Sawant (@DrPramodPSawant) April 19, 2020
Dr Sawant stressed that although the news was positive, this was no time to let the guard down. "We have to ensure that we remain a zero Covid-19 state. The lockdown will continue until the central government decides. Our borders with Maharashtra and Karnataka will continue to remain sealed," he added.
As one Twitter user pointed out, even the coronavirus has cancelled its Goa plan.
Goa is Covid-19 free now. Great stuff 👏🏻👏🏻

Even Coronavirus' Goa plan got cancelled.

— Shridhar V (@iimcomic) April 19, 2020
After the coastal state, it was time for Manipur to deliver happy news, becoming the second Covid-free state in India. Chief Minister Biren Singh announced that the two patients who had tested positive for the coronavirus have fully recovered, tested negative, and there have been no fresh cases of virus in the state.
#CoronavirusOutbreak | After Goa, Manipur CM N Biren Singh announces the state #COVID19 free

Follow real-time updates here: https://t.co/YaUS75sdRh pic.twitter.com/gVcTMyFPRW

— Hindustan Times (@htTweets) April 20, 2020
While a couple of states have partially won the battle against Covid-19, Sikkim has been the only state in India without a single reported positive case. It had started screening all individuals entering the state since January 29, with over six lakh people screened as of April 18.
As people flout social distancing norms, hold birthday celebrations, religious processions and weddings functions in other parts of the country, Sikkim has been able to keep Covid-19 at bay by enforcing a disciplined lockdown that should serve as an example for the rest of the country.
Sikkim is seriously following lockdown 🙏🏻@PMOIndia pic.twitter.com/4rPtxKpbco

— norbulingkaretreat (@norbulingkaret3) April 14, 2020
Arunachal Pradesh has also been able to cure the only coronavirus positive patient in the state, with no new cases being reported. Chief Minister Pema Khandu made the announcement on Twitter, also providing daily updates on new tests being conducted.
The first Positive case of Arunachal has tested Negative (twice) after conducting 3rd & 4th test consecutive.

The #Covid_19 Positive case in Arunachal Pradesh is now '0'. #IndiaFightsCorona #StayHomeStaySafe @MoHFW_INDIA @DDNewslive @ZeeNews

— Pema Khandu (@PemaKhanduBJP) April 16, 2020
Arunachal Pradesh has also been stern in enforcing the lockdown, with over 1,169 violators booked and fines worth ₹6,47,650 being imposed.
Arunachal Police is implementing the #lockdown seriously for the safety of people. 1669 violators of lockdown have been booked. 492 persons have been arrested. 750 vehicles have been seized. Total FIRs registered are 161 and total fine imposed is Rs 6,47,650/-. #StaySafeStayHome pic.twitter.com/QgQSCNziKZ

— DGP Arunachal Pradesh (@DgpPradesh) April 20, 2020
Among the bigger states, Kerala has shown the way, not only to India but the world, adding only two new cases on Sunday. The first to report a coronavirus case in the country, the state has successfully managed to flatten the curve and is looking forward to springing back to life.
Kerala is making its way back into life. From today on, some areas will see relaxations.

We are not past the danger & must remain cautious.

The lockdown must have made some of our life skills rusty; take extra precaution.

👉
Wash hands🧼👏
Wear masks 😷
Social Distancing ↔️

— Pinarayi Vijayan (@vijayanpinarayi) April 20, 2020
Kerala has announced the relaxation of lockdown restrictions in two zones, allowing private vehicles on an odd-even basis and dine-in services at hotels. Local workshops, barber shops and bookshops are expected to start operations in these places. Two passengers in the backseat of cars and two-wheelers would also be allowed with one rider.
The Kerala government had colour-coded 14 districts into four zones – red, green, orange-A, and orange-B. Curbs are to be relaxed only in the  orange-B zones – Alappuzha, Thiruvananthapuram, Palakkad, Thrissur, and Wayanad.
But the Centre is not too pleased. It has objected to relaxation of lockdown rules in parts of the state as the nationwide lockdown continues.  "This amounts to dilution of guidelines issued by the home ministry and violation of the order dated April 15 issued under the Disaster Management Act 2005. I would urge you to rectify the guidelines of the Kerala government in line with the consolidated revised guidelines of 15th and 16th April without any dilution and to ensure strict compliance of lockdown measures," Union home secretary Ajay Bhalla wrote to Kerala Chief Secretary Tom Jose.
But the good news is that there are some signs of return of normalcy. While countries devise their own strategies to tackle the pandemic, we don't need to look as far as Italy, China, and Spain to borrow solutions in tackling the crisis. States within our own borders, operating under the same laws, bureaucracy, and systems have set exemplary examples that the rest of the country could learn from.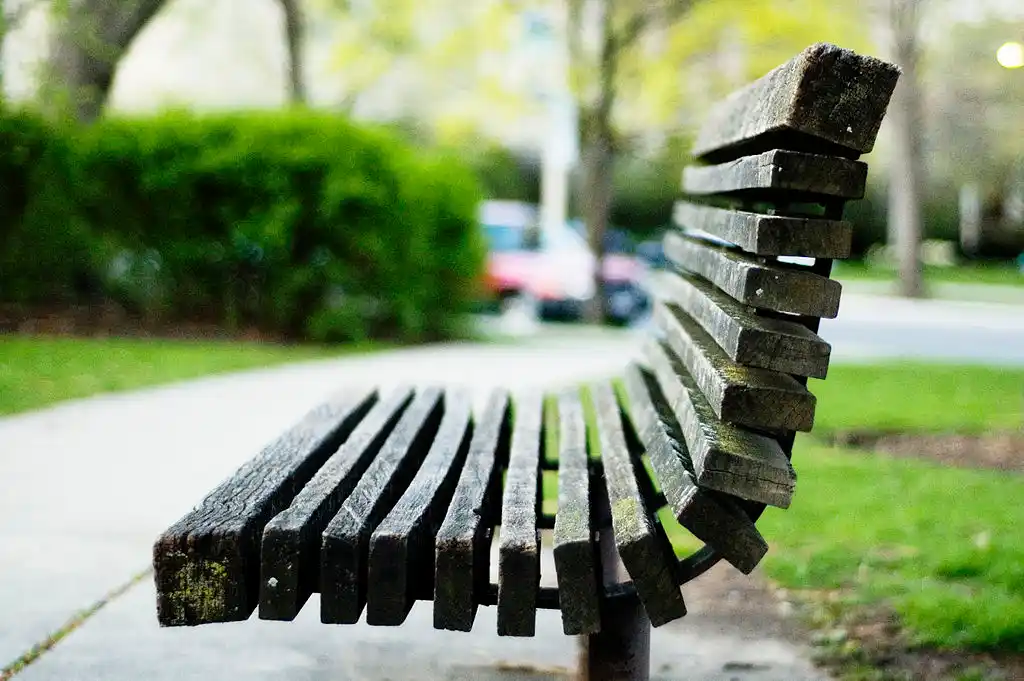 The Arré bench delivers stories that mattress. It hasn't achieved much sofar. But it's getting bedder.