Having to cancel your summer vacation plan because of the coronavirus scare sucks, but you can't help but smile when you see a grown man who thinks chanting "Go Corona" will save him from sickness.
In a strange turn of events, the phrase "Go Corona" was trending on Twitter on Wednesday morning. At first reading it sounds like people are cheering for the virus to infect the entire world like some sci-fi dystopia, but clicking on the link reveals something much less worrying. "Go Corona" was trending because Union Minister Ramdas Athawale and the Chinese Consul General in Mumbai, Tang Guocai, were chanting it with Buddhist monks at a prayer meet held at Mumbai's Gateway of India on February 20.
Central Minister Mr Ramdas Athawale requests Corona to go back from India 🤣 pic.twitter.com/4FJmmwwxP3

— Santosh Addagulla (@santoshspeed) March 10, 2020
The novel coronavirus Covid-19 has given people across the world many reasons to frown, throwing the future of everything from personal vacation to international events like the Olympics, music festivals, and conventions into doubt. But what's life without a look at the lighter side of things? The atmosphere of fear and paranoia has also given rise to an entire school of inadvertent comedy, based primarily on the ridiculous reactions people have when faced with a global health scare. Sure, having to cancel your summer vacation plan sucks, but you can't help but smile when you see a grown man who thinks chanting "Go Corona" will save him from sickness.
Athawale and Guocai are not alone in their delusions, however. Earlier this month, Uttar Pradesh CM Adityanath said at an event that there was no need to worry about coronavirus if you overcome mental stress. At roughly the same time, BJP MLA from Assam, Suman Haripriya, claimed that cow urine and cow dung can be used to purify areas of coronavirus. While that's an absurd suggestion, Haripriya was not the first to make it. In February, Swami Chakrapani Maharaj, president of the Hindu Mahasabha, made the same assertion. "Consuming cow urine and cow dung will stop the effect of infectious coronavirus. A person who chants Om Namah Shivay and applies cow dung on body, will be saved," he said. The Hindu Mahasabha chief also said that a special yagna would be performed to kill the virus, but seeing as the number of global cases crossed 1,000,000 after this promise, the efficacy of prayer is questionable.
That hasn't stopped people from trying, though. On February 24, hundreds of Buddhist monks held a prayer ceremony in Bihar's Bodh Gaya. Before that, on February 7, Hyderabad's famous Chilkur Balaji Temple was the site of another ritual, where priests chanted hymns for Indians to remain safe. And if the efforts of these holy men wasn't enough, there was an absurd video doing the rounds of social media of a group of women singing a bespoke bhajan, "Corona Bhaag Ja", in a valiant but ill-advised measure to fight the sickness.
While most coronavirus comedy springs from misinformation, Vietnamese dancer Quang Dang managed to combine awareness with humour, when he choreographed a handwashing dance that went viral on TikTok. The "Corona Corona" challenge even made it onto John Oliver's HBO show, Last Week Tonight.
When dealing with an epidemic situation like the coronavirus, it's important to remember to always wash your hands. But it's equally important to remember to smile.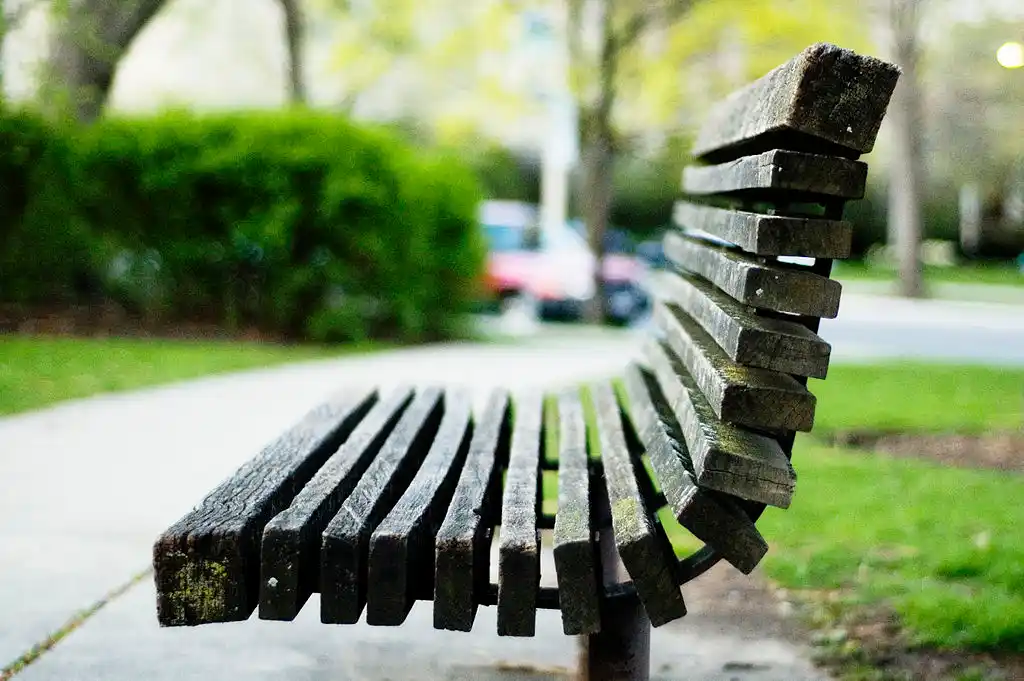 The Arré bench delivers stories that mattress. It hasn't achieved much sofar. But it's getting bedder.