From Germany to New Zealand and Iceland to Taiwan, women leaders have shown exemplary leadership amid the pandemic. Angela Merkel has won praise for her scientific approach, Jacinda Ardern and Katrín Jakobsdóttir for their empathy in the time of crisis, and Tsai Ing-Wen for her proactive politics.
The coronavirus pandemic has proven to be a time of unprecedented hardship for heads of states across the world. Leaders have had to react to shutdowns, misinformation, and brewing panic among their populations all while dealing with a highly contagious disease on which precious little information is available. Yet some nations have done better than the others, not necessarily because of the resources available to them, but because of the resolve of those in power. And one common factor linking some countries with the most robust, effective responses to the coronavirus crisis is that they are all led by women heads of state.
Take the case of New Zealand Prime Minister Jacinda Ardern, whose measured and compassionate responses have attracted praise since the Christchurch shooting thrust her on the international stage. The 39-year-old was quick to respond to the crisis and imposed self-isolation in the country, when only six coronavirus cases were detected. Her informal but informative Facebook Live chats assure her citizens that she's in it with them and her empathic leadership has helped win everyone's hearts.
Earlier this month, as New Zealand was preparing for its own national lockdown, she even took the time out to reassure the children of the country that the Tooth Fairy and the Easter Bunny count as essential workers. Throughout the crisis, Ardern's measured approach seems to have been paying dividends, as New Zealand has reported fewer than 1,500 cases since the pandemic began.
NZ PM: "You'll be pleased to know that we do consider both the Tooth Fairy & Easter Bunny to be essential workers, but, as you can imagine, they're going to be potentially busy at home with their family, and their own bunnies."

My favourite world leader.pic.twitter.com/jLfDckuXNW

— Damon Evans (@damocrat) April 6, 2020
Another woman leader who has attracted praise has been Germany's Angela Merkel. The German chancellor's leadership and scientific temper stemming from her background as a scientist are probably the reasons behind why Germany has fared relatively better than other West European countries like Italy and Spain, with 5,086 deaths out of 145,000 confirmed cases and counting. Merkel has called the coronavirus the largest challenge that the country has faced since the Second World War. Not mincing words, she said, "It is serious. Take it seriously." The Germans listened and the country has gradually started lifting lockdown measures.
The Atlantic in an article titled "The Secret to Germany's COVID-19 Success: Angela Merkel Is a Scientist" called the chancellor "less a commander in chief and more a scientist in chief". We couldn't agree more.
Germany has handled the coronavirus outbreak very well.

And Merkel is absolutely one of the reasons why.pic.twitter.com/UJStfVgLxO

— ian bremmer (@ianbremmer) April 16, 2020
Another world leader who spared a thought for her country's children was Norway's Prime Minister Erna Solberg. The country has seen the curve of fresh cases flatten after weeks of lockdown, and when schools were shut down, Solberg held a press conference only for children, where no adults were allowed. Patiently answering queries of children from across Norway, she told them it was "okay to be scared". Solberg's reassuring style of communication has received praise even from Tedros Adhanom Ghebreyesus, the Director-General of the World Health Organisation.
Great initiative by @ErnaSolberg, Prime Minister of #Norway! Educating children and responding to their questions on #COVID19 can help reduce their anxiety and address their uncertainty during this difficult time. #coronavirus https://t.co/QjgziauJmX

— Tedros Adhanom Ghebreyesus (@DrTedros) March 16, 2020
In a different Scandinavian nation, Iceland, Prime Minister Katrín Jakobsdóttir has attracted praise for the way her government has partnered with a Reykjavik-based biotechnology firm to provide free tests to any citizen of the country, regardless of whether they have displayed symptoms or been exposed to any known carriers of the coronavirus. Due to Jakobsdóttir's proactive approach, Iceland has been able to already test 11 per cent of its population, and is looking at lifting its partial lockdown restrictions by May 4.
Analysis: A coronavirus test for anyone? In Iceland, it's possible. https://t.co/AkTj2OofNW writes @siobhan_ogrady

— The Washington Post (@washingtonpost) April 2, 2020
In Taiwan, President Tsai Ing-Wen took proactive decisions to contain the spread of the coronavirus within her country's borders. With memories of the SARS epidemic of 2003 still in the national consciousness, Tsai Ing-Wen took steps as early as January to combat the pandemic. The island nation has a population of 23 million, yet has only reported 500 confirmed cases thus far. CNN termed her government's response to the pandemic as "one of the world's best".
Three places have received accolades for their impressive handling of the coronavirus pandemic: One is in the heart of Europe, one is in Asia and one is in the South Pacific. They're all led by women https://t.co/bbMDIFXC29

— CNN (@CNN) April 15, 2020
The myth of women following a softer style of leadership has been disproved during this time, as Prime Minister of the Caribbean nation of St Martins Silveria Jacobs proved with a no-nonsense address to her citizens on the verge of a national lockdown. Jacobs advised her citizens to prepare as they would for a hurricane, and the video went viral for her straightforward manner of speaking.
Caribbean leadership is very "straight to the point" 🤣🤣🤣🤣🤣🤣🤣 pic.twitter.com/xAbfL1q4k2

— Ash 🥂 (@ashindestad) April 8, 2020
A report in Forbes compares the approach of these women leaders favourably to the strongman approach seen by so many male heads of states in the global arena today. The writer accuses the strongmen leaders of "Using the crisis to accelerate a terrifying trifecta of authoritarianism: blame-"others", capture-the-judiciary, demonize-the-journalists, and blanket their country in I-will-never-retire darkness (Trump, Bolsonaro, Obrador, Modi, Duterte, Orban, Putin, Netanyahu…)", while holding up the more compassionate alternative of these women leaders.
The world will be a changed one once this pandemic passes; let's hope outdated notions about women being ineffectual leaders pass with it.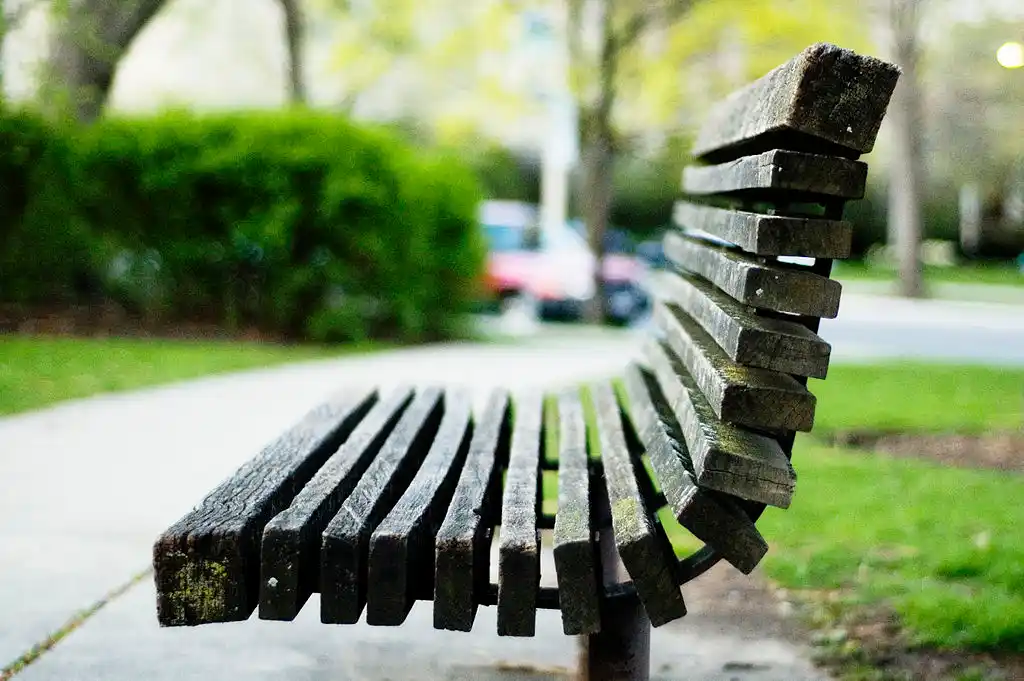 The Arré bench delivers stories that mattress. It hasn't achieved much sofar. But it's getting bedder.