A Delhi man who tested positive for the new coronavirus on April 4 was the first to receive convalescent plasma therapy in India and has now recovered, say hospital authorities.
Ever since the global coronavirus pandemic gripped the globe, there's been no shortage of dubious theories floating around regarding how to best beat Covid-19. These are all suggestions of varying and dubious efficacy, the most notorious one obviously being US President Donald Trump's suggestion that Americans inject disinfectant into their bodies (Spoiler alert: It won't work, and will probably kill you). However, now news has emerged of a treatment that might actually help coronavirus patients in critical condition recover. A Delhi man who tested positive for the new coronavirus on April 4 has now recovered after receiving it and testing negative. This promising new treatment is convalescent plasma therapy.
Plasma therapy for COVID-19 works in Delhi, 49 year old critical patient recovers.https://t.co/W9IEkLG8AW

— AAP (@AamAadmiParty) April 21, 2020
Convalescent plasma therapy involves collecting blood samples of individuals who have recently recovered from the coronavirus and using it for transfusions in patients that are in critical condition. The recently recovered individuals' blood has antibodies that can help a coronavirus patient fight off the infection. Even a 400 ml donation can save two lives, as reports state that it takes 200 ml for a single patient's treatment.
In the Delhi man's case, the 49-year-old tested positive on April 4, and was admitted to Max Hospital, Saket but his condition worsened. He was put on the ventilator. After he developed pneumonia, the man's family requested the hospital for administration of plasma therapy on compassionate grounds, making him the first patient to receive the treatment in India.
After receiving fresh plasma, his condition improved and he was weaned off the ventilator. He was then tested twice and the results were negative. The patient has fully recovered and has been discharged, according to the hospital, but has been advised to stay at home for another two weeks.
Max Healthcare said the man, 49, was the first at the hospital to receive the treatment — based on antibodies from recovered #coronavirus patients — on compassionate grounds.
(Via @JournoAshutosh) https://t.co/6jwhdWsbvK

— IndiaToday (@IndiaToday) April 21, 2020
Earlier this week, reports emerged the Indian Council of Medical Research had called for clinical trials across the country to assess the effectiveness of plasma therapy. Multiple states have sought the central government's approval to begin testing plasma therapy as a line of treatment for coronavirus-infected patients, including Chhattisgarh, Bihar, and Rajasthan. Kerala, Gujarat, Punjab, and Delhi have already begun trying to treat critical coronavirus patients with plasma therapy. However, while signs have been encouraging, the case in Delhi is the first full recovery of a patient who received plasma therapy.
Several states across the country are considering the use of plasma therapy to treat critically-ill Covid-19 patients even as the treatment showed positive results in a few patients in Delhi.#IndiaFightsCoronahttps://t.co/5nbjBppGL6

— IndiaToday (@IndiaToday) April 25, 2020
Though this might seem like exciting news, it's important not to get carried away. A report in The Week quotes Dr Sandeep Budhiraja, Group Medical Director at Max Healthcare, as saying, "It is important that we also understand that plasma therapy is no magic bullet. During the patient's treatment at Max Hospital, other standard treatment protocols were followed and we can say that plasma therapy could have worked as a catalyst in speeding up his recovery. We cannot attribute 100 per cent recovery to plasma therapy only, as there are multiple factors which carved his path to recovery."
So while news of this new treatment is encouraging and also another avenue with which to thwart Covid-19, it's important to remember the fight against coronavirus is far from over.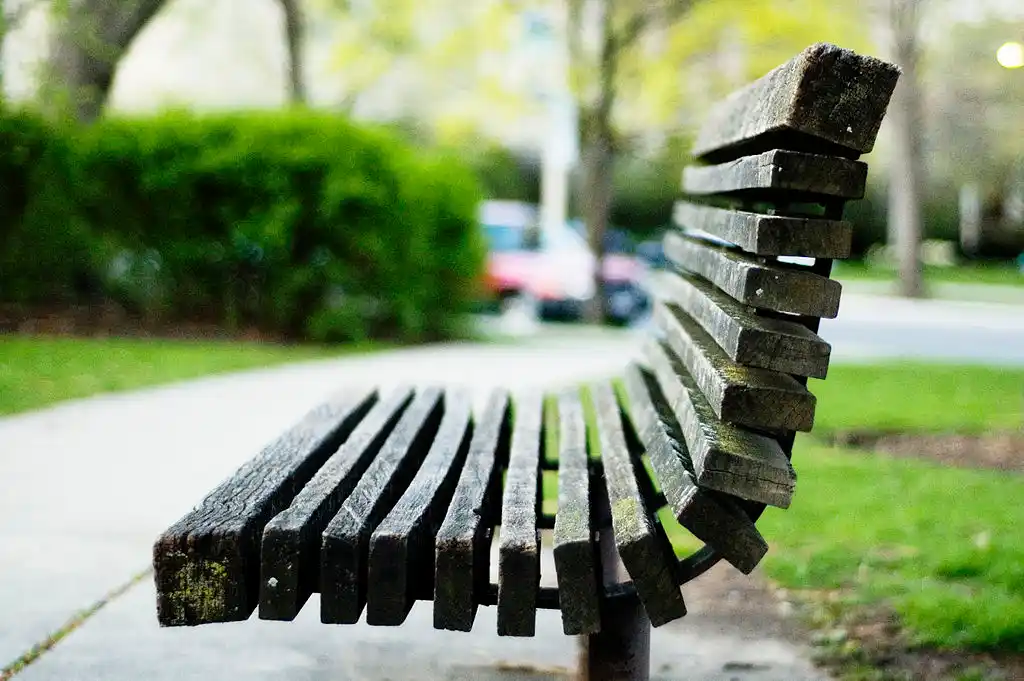 The Arré bench delivers stories that mattress. It hasn't achieved much sofar. But it's getting bedder.