Weeks after India went into an extended lockdown and migrant workers started walking back to their homes, the Finance Minister announced that they will be given free food grain supply for the next two months. Eight crore people might benefit, but is this too little, too late?
It's been weeks since images of migrant workers with no money or food, attempting to cross long distances on foot, started circulating on social media. The crisis, reported from several states in the country, has been one of the most heartbreaking side-effects of the abrupt and lasting lockdown over the coronavirus pandemic.
Migrant workers at a railway station in Bihar's Katihar#CoronavirusLockdown pic.twitter.com/8vhJPi64N5

— NDTV (@ndtv) May 14, 2020
I am in Dharavi right now. Close to three thousand migrant workers standing in queue. They say it is difficult to survive a day more in this big city. Starvation is killing them. I have not seen a more disturbing sight in a long time pic.twitter.com/qwx4LkS5kt

— Rana Ayyub (@RanaAyyub) May 14, 2020
On Thursday, the Finance Minister, in her second tranche of announcements, finally offered some relief to the struggling labourers. As part of the government's economic package, migrants will be given free food grain supply for the next two months, Nirmala Sitharaman announced, adding that eight crore people stood to benefit from this move.
Free food grains supply to all migrants for the next 2 months. For non-card holders, they shall be given 5kg wheat/rice per person & 1 kg chana per family/month for 2 months. 8 crore migrants will benefit- Rs 3500 crores to be spent on this: FM pic.twitter.com/CNmYR5EwOX

— ANI (@ANI) May 14, 2020
Those who do not have state beneficiary cards where they are will also be provided with five kg of wheat and rice each, and a kg of chana per family per month, the FM said. She also announced the introduction of a "one nation, one ration card" system by August 2020, which 67 crore citizens are expected to benefit from.
Migrants who are neither NFSA nor State Card beneficiaries in the State they are stranded in will be provided 5 kg of grains and 1 kg chana per family per month for two months. To benefit 8 crore migrants: Smt @nsitharaman #AatmaNirbharBharatPackage pic.twitter.com/w6yEo5aw4l

— NSitharamanOffice (@nsitharamanoffc) May 14, 2020
ONE NATION, ONE RATION CARD

In order to benefit migrant workers, we are coming up with a national portability of public distribution cards that can be used in any part of the country. If the worker is in Bihar and moves to Rajasthan that person can take ration there: FM

— Somesh Jha (@someshjha7) May 14, 2020
Even as some hailed the package online, not everyone was convinced by the timing.
Journalists were among those who took to Twitter to point out that such a move should have been implemented on March 24, the day the lockdown was imposed. They argue it could have prevented some of the suffering we've been seeing on our timelines.
This should've come on March 24. The cost of feeding 8cr migrants for 2 months is less what BJP has thrown at statues

Why did they fight this tooth and nail? So many people died from starvation https://t.co/X0YVt5a8Bn

— Vidya (@VidyaKrishnan) May 14, 2020
Migrants will reach their home in next 2 months and then collect free food grain 🙄 https://t.co/TU2xdvyGfB

— Sai Karanam (@karanamsai) May 14, 2020
Opposition party leaders had on Wednesday also called the government out for ignoring the plight of the migrant labourers in the Finance Minister's first speech, with Sitaram Yechury calling the economic package "insensitive" and a "farce".
The so-called 'package' by Modi govt is a farce. Those who urgently and immediately need help are walking hungry on the roads or looking for a meal from somewhere. This is completely insensitive to the existential crisis being faced by crores.

— Sitaram Yechury (@SitaramYechury) May 13, 2020

There have also been several calls in the last couple of weeks that the food currently lying in godowns across the country be distributed among the poor.
With 70 million tonnes of foodgrain lying in godowns, and a fresh harvest coming in – there is no reason for anyone in India to face hunger during this crisis. We must liberally distribute food from the godowns to the poor. Why leave it to rot, and for rats to eat?

— Vikram Chandra (@vikramchandra) May 6, 2020
As the internet debates about whether the latest of the FM's announcements will offset the crisis India's migrant labourers are going through, or go down in history as another of "too little too late", all eyes, we're sure, will be peeled on what the third tranche has in store for us on Friday.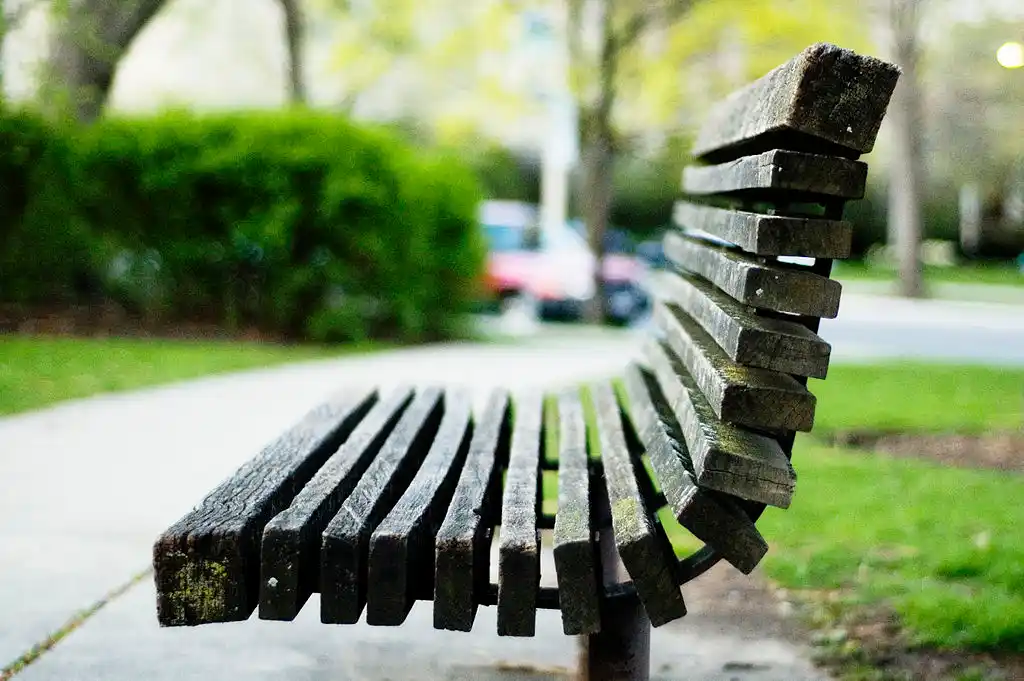 The Arré bench delivers stories that mattress. It hasn't achieved much sofar. But it's getting bedder.