Health services at Hyderabad's Gandhi Hospital have been hit after 300 doctors decided to strike work. They are demanding better security after two junior medics were assaulted by a patient's family.
Gandhi Hospital in Hyderabad is the nodal hospital for Covid-19 cases in Telangana. But since Tuesday, it has also been the site of a protest being staged by junior doctors, after reports emerged of the kin of a deceased Covid-19 patient allegedly assaulting the doctors.
After a #COVID__19 patient in Gandhi hospital passed away, his family allegedly thrashed a doctor on duty with an iron rod. Following that, doctors have been on a protest, asking for basic security. #SaveDoctors#GandhiHospital #Hyderabad #India pic.twitter.com/yUyselxh1d

— Save The Doctors (@save_doctors) June 9, 2020
On Tuesday evening, a 55-year-old patient who had tested positive for coronavirus collapsed after leaving his bed to go to the toilet against doctors' orders, and the hospital staff were unable to resuscitate him. The deceased's son and brother-in-law then allegedly attacked the doctors and hospital staff with an iron rod, and police only arrived to defuse the situation after 20 minutes. This has led to the junior doctors of the hospital going on strike, agitating not only for better security, but also better all-round support from the government, including personal protective equipment (PPE) kits, N95 masks, and decentralisation of Gandhi Hospital.
#Telangana Junior doctors protesting outside Gandhi hospital in #Hyderabad. Their demands include deploying paramilitary forces at the hospital for better protection, immediate recruitments, decentralisation of covid cases, protective kits to all healthcare workers. pic.twitter.com/0eB7vyIMBt

— Rahul Devulapalli (@rahulscribe) June 10, 2020
After the alleged attack, the doctors staged a sit-in on the road outside Gandhi Hospital, which went through Tuesday night and into the early hours of Wednesday morning. Then, they resumed their protest on Wednesday, blocking the road outside the hospital.
Junior doctors at #GandhiHospital staging a dharna after two of them were attacked by a patient's attenders. They were apparently attacked for declaring that the patient died. #Hyderabad #Telanagna pic.twitter.com/wwOQoOdvPW

— Revathi (@revathitweets) June 9, 2020
However, Hyderabad's North Zone Deputy Commissioner of Police Kalmeshwar Shingenavar told The Indian Express there was no physical assault resulting in injuries to the doctors. Despite these different versions of events, the doctors and staff at the hospital have felt threatened enough to stage a massive protest, with approximately 300 people taking part in the sit-in.
"My colleague was hit by attendees of a patient whom he had to declare dead despite his best efforts to save him. The image of my friend running for his life is haunting. No other doctor should be in that situation any time."#GandhiHospital, Hyderabad.pic.twitter.com/p57TCIH2VG

— The Zucker Doctor (@DoctorLFC) June 10, 2020
The two accused of attacking the doctors have been arrested, and charged under multiple sections of the Indian Penal Code (IPC), as well as the Epidemic Diseases Act. Despite this breakdown of order at Gandhi Hospital, the state health minister has urged the doctors to withdraw their protest and meet him at his office. Days before the protest occurred, the state government had stated that Gandhi Hospital was well-equipped to handle the pandemic. However, the scenes and demands from the protest seem to contradict that claim.
Junior doctors protest at Gandhi hospital intensifies on Day 2.

About 150 junior doctors are protesting for protection, recruitment of manpower, adequate supply of PPE and N95 masks.

Protest was triggered after one of them was attacked by a patient attendees on Tuesday pic.twitter.com/zKroyEz2PI

— Rajeswari Parasa (@ParasaRajeswari) June 10, 2020
It's shameful that even in the midst of a pandemic, there are patients' kin who seem to hold the doctors personally responsible for any deterioration in a patient's health. Like one of the placards being held by the doctors outside Gandhi Hospital declared, doctors are "Here to Serve, Not Suffer".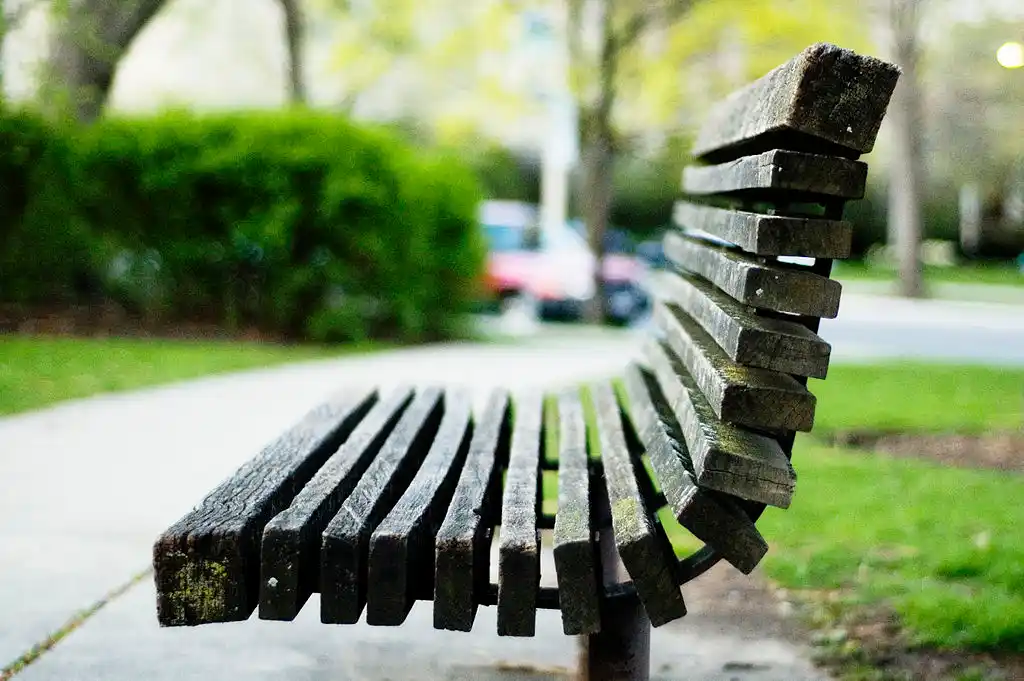 The Arré bench delivers stories that mattress. It hasn't achieved much sofar. But it's getting bedder.