India has reportedly sent 90 tonnes of "medical protective equipment" to Serbia. Meanwhile, doctors in India fighting the pandemic complain of a critical shortage of surgical gear.
Last evening, a tweet posted by the Serbian wing of the United Nations Development Programme, set off a fierce debate back home in India.
According to the post, the Serbian government said it had received nearly 90 tonnes of "medical protective equipment" from suppliers in different parts of India. This announcement was made even as doctors back home complain of a critical shortfall in surgical supplies, and confirmed Covid-19 cases continue to spike.
The 2nd cargo Boeing 747 with 90t of medical protective equipment landed from India to Belgrade today. The transportation of valuable supplies purchased by @SerbianGov has been fully funded by the #EU while @UNDPSerbia organized the flight & ensured the fastest possible delivery. pic.twitter.com/pMZqV7dwTg

— UNDP in Serbia (@UNDPSerbia) March 29, 2020
In Kolkata, junior doctors at a coronavirus treatment facility were given plastic raincoats to examine patients, Reuters reported. In Haryana, medics are using bike helmets because of the shortage of N95 masks.
On Monday, the Centre said it was trying to procure personal protective equipment (PPE) from South Korea and China.
As our medical professionals put their lives on the line amid alleged shortage of medical gear, the export of PPE to Serbia has created quite a stir. It remains unclear what the exported equipment comprises.
Hours after the news broke, the Joint Secretary in the Union Health Ministry, Luv Agrawal, held a press conference to address the issue. However, his initial statement didn't do much to calm frayed nerves. "I am not aware of this. I will check and revert with details," he said, to much outrage on social media.
While Indian doctors and medical staffs are seriously struggling to get basic medical equipments & protections in facing #CoronavirusCrisis, cronies of Modi govt still selling those equipments to Serbia! https://t.co/ndriHJVTJz

— Ashok Swain (@ashoswai) March 31, 2020
Opposition leaders, too, spoke out, with Member of Parliament from the Congress party  Manish Tewari leading the charge. He called sending equipment to another country amid the pandemic criminal.
What is this happening Mr Prime Minister @narendramodi ? While Frontline Indian Health workers are struggling for protective equipment we are supplying Serbia.@airindiain to fly out Germans & 90 Tonnes of Protective Medical Equipment to Serbia. Are we nuts ? This is CRIMINAL. https://t.co/JY4ixlnJkz

— Manish Tewari (@ManishTewari) April 1, 2020
A couple of days before this delivery, according to an NDTV report, another lot of medical supplies had been sent to Serbia from Kerala. That 30-tonne consignment included 35 lakh pairs of sterile gloves, and was sent to Belgrade on a Transaviaexport Airlines cargo freighter, the site reported, following up on a tweet posted by the Cochin customs department.
Cochin customs in action to clear a consignment of 35 lakhs pairs of sterile latex surgical gloves to Serbia to support the global war against #COVID2019 #IndianCustomsAtWork #cbic pic.twitter.com/T6I7u04pow

— Cochin Customs (@cochin_customs) March 28, 2020
Even as the health ministry promises to look into these claims, India Today TV quoted a source as saying that none of the items sent to Serbia fall under the "prohibited list" laid down by the Commerce and Industries Ministry's guidelines. "We have not exported anything from the prohibited list. However, items on the 'restricted list' can be sent on a case to case basis depending on government policies, decisions, prior commitments after assessing info about availability, storage, prod capacity, and anticipated demand," the site quoted the source as saying.
It also quotes an official as saying that there are 35 units with a total installed capacity of 100 million pairs in a month, "but never worked in full capacity because of poor demand and import of cheap gloves from Malaysia and China." This led to a few social media users concluding that the move would actually benefit rubber farmers in India.
Govt Sources: 33 units in India making surgical gloves with installed capacity of more than 10cr pairs per month. Capacity utilisation is in range of 20-30% due to adverse market conditions. Any export will help poor rubber farmers toincrease their income. https://t.co/Hqcc0IxMdD https://t.co/0sXJo00bkE

— Aditya Raj Kaul (@AdityaRajKaul) April 1, 2020
Turns out it was a Kerala firm that exported surgical gloves to Serbia. There are 33 units in India, with installed capacity of 100 mn & capacity utilisation of 20-30% due to bad mkt conditions. Rubber farmers benefit & item may not be on control list. https://t.co/VVxjimK8mu https://t.co/lf4BDwrnHj

— Siddharth Zarabi (@szarabi) April 1, 2020
The debate will continue to rage on. Let's just hope that once the blame game subsidies, someone will spare a thought for our doctors and nurses.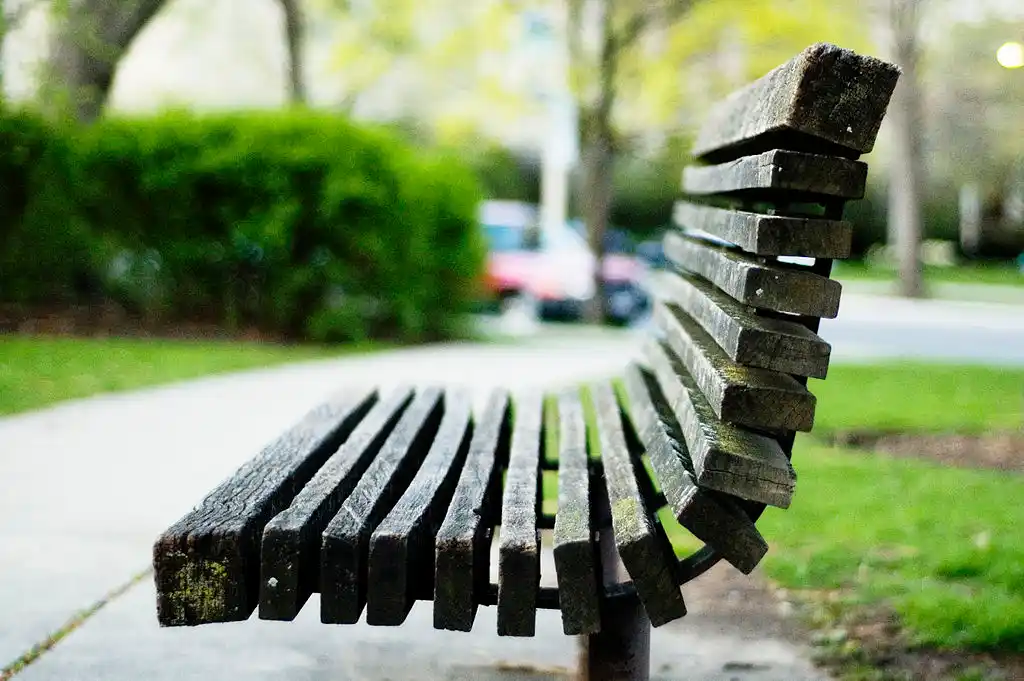 The Arré bench delivers stories that mattress. It hasn't achieved much sofar. But it's getting bedder.