Promising to send N95 masks to Pakistan, the consignment from China contained masks made out of undergarments. A news anchor responded to that aptly: "China ne choona laga diya."
China seems to be hustling its way out of the coronavirus pandemic. It promised to send N95 masks to its "little brother" Pakistan, but the consignment instead contained masks made out of undergarments, eliciting an apt response from an enraged Pakistani news anchor. "China ne choona laga diya," she can be heard saying in a video that's doing the rounds on social media. What we can see in the video looks more like a DIY mask made out of a bra.
China promised to send top quality N-95 masks to Pakistan. When the consignment landed, Pakistanis found that China had sent masks made of underwear.

Pakistani anchor says "China ne Choona laga diya". #ChineseVirusCorona pic.twitter.com/3H4Uo151ZJ

— Major Gaurav Arya (Retd) (@majorgauravarya) April 4, 2020
In another video that went viral on Facebook earlier last month, an unknown woman is seen cutting a bra into two, using one of the cups to make a mask. Yes this can work as a face cover, but unlike the N95 mask it one doesn't have a filter that prevents you from breathing hazardous particles. And it's unlikely to protect you from the coronavirus.
The news of defective equipment coming in from China unleashed a flurry of jokes on social media, with Indians being too used to "China ka maal" that lasts for only a few days. Here are some gems:
Ye andar ki baat hai.
Maybe they had asked for VIP masks? https://t.co/KzvaZnGGyy

— Ramesh Srivats (@rameshsrivats) April 4, 2020
That's one way to put it.
Gives a new dimension to the term " langotiya yars " https://t.co/1OHQpFfp7M

— rupam ganguly (@rupamganguly) April 5, 2020
This is business.
China to Pakistan:- pic.twitter.com/bzx1CSFu8H

— Abhijit Gaonkar (@AbhijitGaonkar7) April 4, 2020
The horror.
— M P (@manishsay) April 4, 2020
But Pakistan is not the only one complaining. Earlier, Turkey, Spain, and Czech Republic had to reject Chinese testing kits because of "inaccurate results". The Netherlands also announced that half of its testing kits were faulty, hampering China's attempt at coronavirus diplomacy.
Turkey, Spain & Czech are throwing out 1000s of tests sent by China because they don't work. The Netherlands just announced nearly half of its Chinese tests are faulty. China's coronavirus diplomacy suddenly not going so well. https://t.co/nJq4AXjii0

— Liz Sly (@LizSly) March 28, 2020
COME ON.
China: spends 3 decades convincing everyone that "Made in China" does not equal cheap or defective

Also China: sends 80% defective stuff as aid in a crisis https://t.co/u0MJ4bjb7e pic.twitter.com/3hZTcxcE19

— Mori (@moritheil) March 28, 2020
"China ka maal dariya mein daal"… a slogan we can all get behind.
Quality level of mask for chinese virus is 1 in every 500 produced for chinese virus is supposed to be good. China ka maal dariya main daal. https://t.co/nyWd5Uq9NB

— Amaresh Rath (@Amaresh80) March 29, 2020
Mind = blown.
Made in China smart watch can detect heartbeat in a potato🤣🤣🤣 pic.twitter.com/RPKMeZsLGS

— #KungFlu (@5OActionExpress) March 28, 2020
When India decided to procure 10,000 ventilators from China, the reactions were…
FFS.
— nick (@Nikkisoindi007) March 30, 2020
We feel you.
Chinese ventilator pic.twitter.com/65cH1ymgpJ

— Yash Chaturvedi (@YashCha44663544) March 30, 2020
But if there is no N95 available, worry not. Take a cue from Dr Jerome Adams, US Surgeon General, and find a way to cover your face with a T-shirt, two rubber bands, or hair ties.
#DYK? CDC's recommendation on wearing a cloth face covering may help protect the most vulnerable from #COVID19. Watch @Surgeon_General Jerome Adams make a face covering in a few easy steps. https://t.co/bihJ3xEM15 pic.twitter.com/mE7Tf6y3MK

— CDC (@CDCgov) April 4, 2020
DIYs for the win!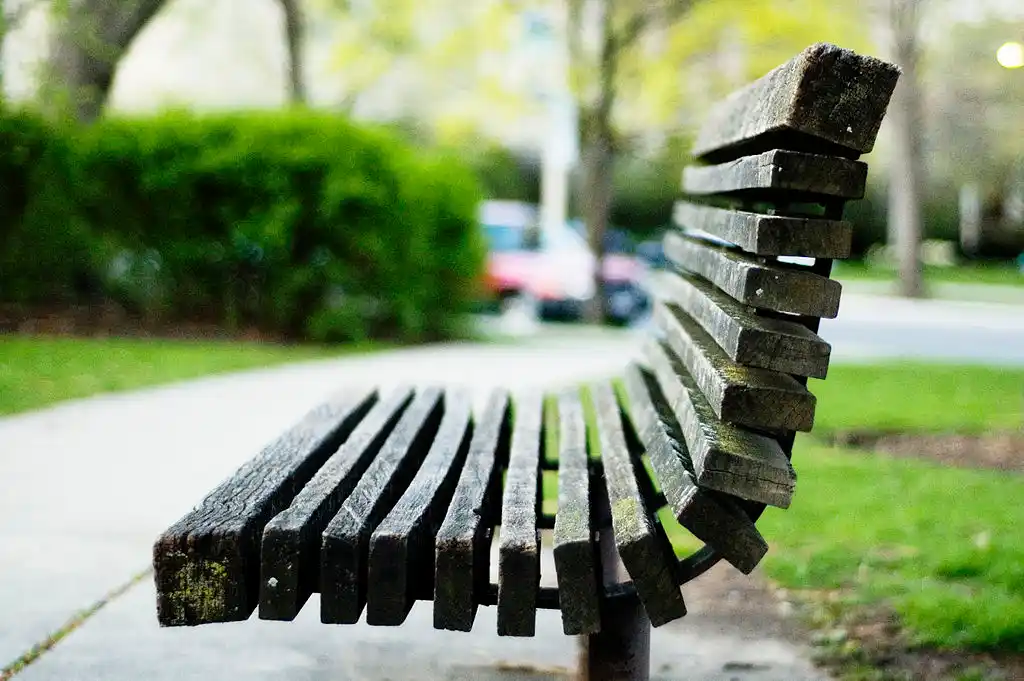 The Arré bench delivers stories that mattress. It hasn't achieved much sofar. But it's getting bedder.