Uttar Pradesh's Rampur is dealing with a pesky problem in the middle of the lockdown. Locals are flooding the essential services helpline and demanding samosas and pizzas. Their punishment – clean the drains.
The coronavirus outbreak in India has left authorities with their hands full. From tracking potential cases, isolating and treating patients, and enforcing a nationwide lockdown for a country of over a billion citizens, COVID-19 has made life hard for those in charge. And sometimes, there are people who make it just a little bit harder by behaving as if this is all a joke.
A man in Rampur who had called up control room demanding 'samosa' was made to clean drain as punishment.Aunjaneya K Singh,DM says,"control rooms are for ppl who need help while some mischievous ppl call for fun.Initially we warned them then we decided to shame such people" (30.3) pic.twitter.com/lvs98I9d8u

— ANI UP (@ANINewsUP) March 31, 2020
One such case was seen in Uttar Pradesh's town of Rampur. A local man kept calling the Covid-19 helpline, asking for four samosas with chutney to be sent to his house. After being told not to trivialise the emergency services, he continued to demand his samosas, which ended in cops being sent to his address and making him clean drains as a form of punishment. There were some others who reportedly called for pizzas.
Rampur's District Magistrate also addressed the incident from his own Twitter handle.
4 समोसा भिजवा दो… चेतावनी के बाद आखिर भिजवाना ही पड़ा।
अनावश्यक मांग कर कंट्रोल रूम को परेशान करने वाले व्यक्ति से सामाजिक कार्य के तहत् नाली सफाई का कार्य कराया गया। pic.twitter.com/88aFRxZpt2

— DM Rampur (@DeoRampur) March 29, 2020
नाली साफ कर सामाजिक कार्य में योगदान देकर प्रशासन को सहयोग देते व्यवस्था का दुरुपयोग करने वाले व्यक्ति।
राष्ट्रीय आपदा के समय आप सभी का सहयोग प्रार्थनीय है।
जिम्मेदार नागरिक बनें।
स्वस्थ रहें। सुरक्षित रहें। pic.twitter.com/4vMMp97OLp

— DM Rampur (@DeoRampur) March 29, 2020
Rather than getting served a plate of samosas, this caller was served with a piping hot dose of karmic justice.
1. Rampur guy calls Corona helpline, asks for samosas

2. Does it repeatedly despite warnings

3. Doesn't stop

4. "Arre, samosa bhejo bhai.."

5. Rampur DM gets samosas delivered to guy

6. Also orders him to clean drain as punishment.https://t.co/deAQG19YKi cc: @chandniAD

— Shiv Aroor (@ShivAroor) March 30, 2020
Journalist Shiv Aroor provided this helpful timeline, to better illustrate the consequences of wasting the authorities' time, for anyone who was possibly considering it.
Very feeble punishment.He should get alittle bit more punishment.
Don't Mess with best Police force of country.@Uppolicehttps://t.co/h0yHHKW1Fq

— M D KUMAR 🇮🇳🙏 (@MDKUMAR16952467) March 31, 2020
Some called for the police to be even harsher on the prank caller. However, seeing the way UP police have been hosing down migrant workers with dangerous chemicals in the name of disinfection, perhaps this fellow did indeed get off lightly.
Samosas sure can mean trouble for some 🙂https://t.co/SSLIEa6WEl

— Danish Aziz (@monsieursoupier) March 30, 2020
Indigestion, acidity, and food poisoning are some of the ways in which samosas can spell trouble for those who eat them, but the Rampur caller realised that being made to clean drains by the police is yet another side effect of craving the deep-fried snack.
Residents of Rampur, they say, are flooding the essential service's helpline with demands for pizzas, samosas and other things.#Covidiotshttps://t.co/aGpb23xt0J

— Harini Calamur (#StayHome) (@calamur) March 31, 2020
The Rampur man is the latest to join the ever-growing ranks of covidiots in this country – a not-so-elite group of those who, through their own careless actions, are inconveniencing their fellow citizens in times of a crisis.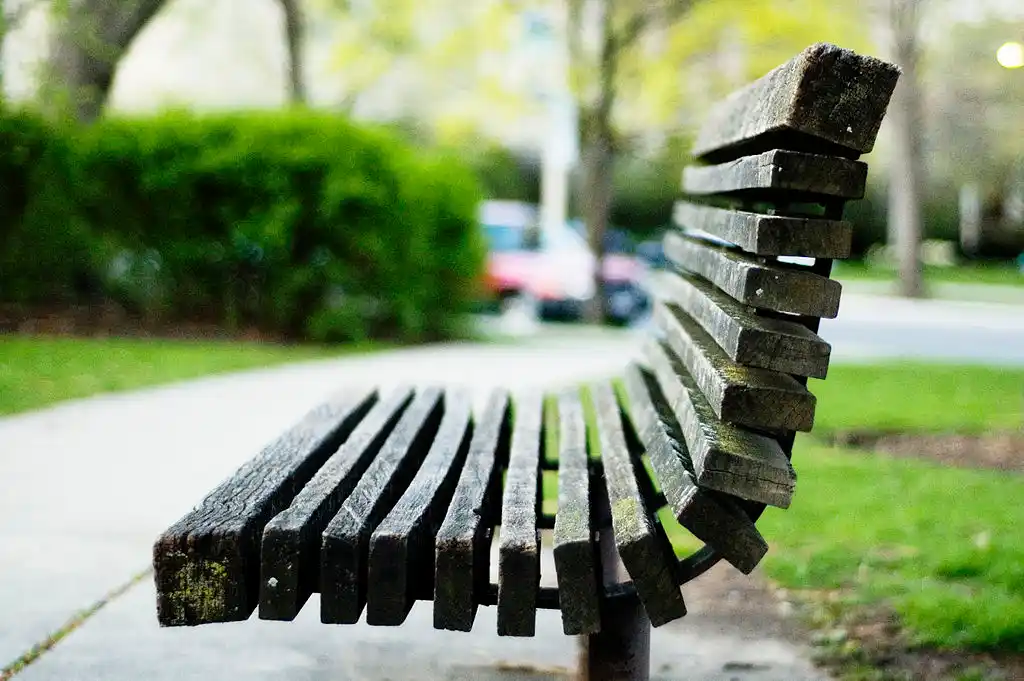 The Arré bench delivers stories that mattress. It hasn't achieved much sofar. But it's getting bedder.