There has been a shocking number of recorded domestic violence cases in the last month. The latest of these horror stories comes from Vadodara, where a woman was hospitalised after her husband beat her to the point where she developed a fracture in her spine. All over a game of ludo.
As the country crosses a month of being stuck indoors, there have been several unintended consequences to our attempt to curb the spread of the virus. From a massive migrant crisis to complaints of lack of resources from several quarters, the lockdown has clearly been easier on some than it has on others.
This holds especially true when we consider domestic violence cases, of which a shocking number have been noted in the last month. The latest of these horror stories comes from a Vadodara household, where an argument, apparently over a few games of ludo, turned very violent.
A woman was hospitalised with severe spinal injuries after her husband reportedly beat her to the point where she developed a fracture in her spine.
The 24-year-old, according to counsellors of the 181 Abhayam helpline, had asked her husband to play a game of online ludo rather than go outside. After a few games, the counsellors said, which the husband lost, he beat his wife. The woman had to be rushed to a hospital, and was taken to her parents house after she was discharged.
No FIR was filed against the husband, however, on the woman's request.
Sadly, this isn't a one-off incident. As per the numbers provided by the National Commission of Women, in mid-April alone, the number of domestic violence cases in India has doubled when compared to the previous month.
"Since the lockdown, we get around 1,000-1,200 calls per day," the DCP of Operations and Communications, SK Singh has said.
The rise in cases isn't restricted to a single state either. Last week, the Delhi High Court had asked the state and central government to hold a top-level meeting to deliberate over measures to curb domestic violence, and protect women in the national capital.
Earlier this month, on April 6, the secretary-general of the World Health Organisation, Antonio Guterres had warned world leaders that incidents of domestic violence would be on the rise in countries across the world during the lockdown.
Peace is not just the absence of war. Many women under lockdown for #COVID19 face violence where they should be safest: in their own homes.

Today I appeal for peace in homes around the world.

I urge all governments to put women's safety first as they respond to the pandemic. pic.twitter.com/PjDUTrMb9v

— António Guterres (@antonioguterres) April 6, 2020

Cases in France rose by a third in the week after their lockdown, while Australia saw a 75 per cent increase in searches related to support for domestic violence. The French government has since been relocating domestic abuse victims into hotel rooms.

Domestic violence has been rising from day one of the COVID-19 pandemic. In China's Hubei province "reports tripled." In France, domestic abuse up 36 per cent. In the UK, 25 per cent. "We have learned the recent mass killings in Nova Scotia began with a domestic assault." https://t.co/MGjB0POR4q

— Nahlah Ayed (@NahlahAyed) April 25, 2020

Hopefully similar measures can be taken here. Until then, the best we can do is spare a thought for those who are bound to suffer the most during this lockdown. As the UN chief put it earlier this month, "Violence is not confined to the battlefield."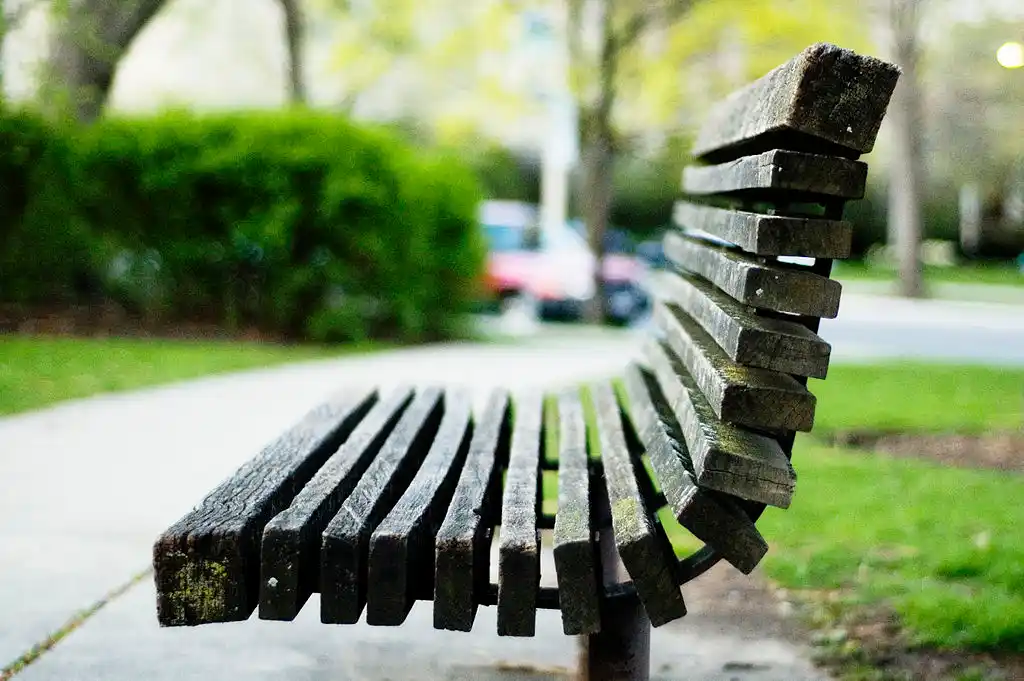 The Arré bench delivers stories that mattress. It hasn't achieved much sofar. But it's getting bedder.