It's clear that India won't get Covaxin, the country's first indegenous Covid-19 vaccine, by August 15 until it forgoes all scientific protocol. The impossible-to-achieve deadline has only raised questions about ICMR's credibility.
There are deadlines set to college assignments and office projects, but India became the first country in the world to set a deadline for the release of a vaccine during a pandemic. Hyderabad-based Bharat Biotech is developing Covaxin in collaboration with the Indian Council of Medical Research and National Institute of Virology. In a letter to 12 institutes dated July 2, the ICMR asked them to "fast track clinical trials" of Covaxin, the country's first indigenous Covid-19 vaccine. In a sentence that raised eyebrows, the ICMR stated, "It is envisaged to launch the vaccine for public health use latest by 15 August, 2020 after completion of all clinical trials."
Yes, you read that right… which is six weeks from now.
Scientists received a strange, threatening letter from the head of India's council for medical research telling them to complete clinical trials of a vaccine by August 15, India's independence day. Experts say that's impossible. https://t.co/adlqY8lB9P

— Joanna Slater (@jslaternyc) July 3, 2020
The deadline was interpreted as giving Prime Minister Narendra Modi an opportunity to make a big announcement in his Independence's Day speech.
First time in the history of modern science that a vaccine is having to meet a deadline to spice up a PM's Independance day speech

— Mahua Moitra (@MahuaMoitra) July 5, 2020
ICMR pushes institutions to rush an untested Covid Vaccine in 6 weeks, so that PM can make a grand announcement on Aug 15! pic.twitter.com/TZJhQEPbU2

— Prashant Bhushan (@pbhushan1) July 5, 2020
Experts pointed out that these rushed timelines were unheard of, for any vaccine development anywhere in the world. Assuming efficacy of Covaxin and completing trials within a month was a grave compromise of scientific process and could pose unpleasant outcomes. "It has lowered the credibility of ICMR, and along with that of India's scientific community, regulatory system government, and the potential vaccine (itself)… its reputation is dented before it is even ready. It's bad enough to have (Baba) Ramdev declaring a Covid-19 cure by press release, now we have ICMR appearing to ask investigators to bypass scientific protocols," said Dr T Jacob John, virologist and former professor at Christian Medical College, Vellore, Tamil Nadu.
⚡️ In a massive development, ICMR has asked 12 major hospitals to fast track #COVID19 vaccine candidate #COVAXIN's clinical trails, asking hospitals to enrol volunteers for the trials by July 7.@SumiSukanya @BharatBiotech @gsvasu_TNIE https://t.co/xkO9l7esrT

— The New Indian Express (@NewIndianXpress) July 3, 2020
India's foremost science academy, the Indian Academy of Sciences issued a stinging statement on the Aug 15 deadline. "Scientific processes of experimentation and data collection have a natural time span that cannot be hastened without compromising standards of scientific rigour. Data collected in one phase must be adequately analysed before the next phase can be initiated. The Academy strongly believes that any hasty solution that may compromise rigorous scientific processes and standards will likely have long-term adverse impacts of unforeseen magnitude on citizens of India."
So in what capacity exactly is ICMR expecting to expedite the clinical trials for the vaccine?
they are not the sponsor, not the trial coordinator/principal investigator (ICMR staff), not a trial site. They are not the regulator (CDSCO/DCGI is) pic.twitter.com/qXtUsM8I65

— Anant Bhan (@AnantBhan) July 4, 2020
Similar concerts were echoed by World Health Organisation's chief scientist Soumya Swaminathan. "The development of a potential coronavirus vaccine must show efficacy and safety, adding that the completion of its trials could take six to nine months," she said.
Soumya Swaminathan, Chief Scientist at the #WHO, said: "A realistic (but very optimistic) timeline from the start of Phase-1 to the completion of Phase-3 could be about six to nine months (if all goes exactly according to plan)"https://t.co/oWLuZs8Wib

— The Hindu (@the_hindu) July 5, 2020
However, there was a twist in the tale to the Covaxin story. In a press release, the Ministry of Science and Technology said that the development of a potential coronavirus vaccine is unlikely to be ready for mass use before 2021. "Along with the 2 Indian vaccines, COVAXIN and ZyCov-D, the world over, 11 out of 140 vaccine candidates have entered the human trials.  None of these vaccines is unlikely to be ready for mass use before 2021," the statement read. It was seen as a quiet acceptance by the government of its earlier blunder. However when pointed out, the line was later deleted, citing incorrect grammar.
Earlier today @PIB_India put out a press note in which it was clearly stated that "None of these vaccines is unlikely to be ready for mass use before 2021". Then when this was pointed out, the line was quietly deleted… https://t.co/vHZTfc1SM2 pic.twitter.com/a8GD8gFdSl

— Padma Priya D (@priyakamal) July 5, 2020
Science Ministry's press release first mentioned & then deleted a reference that vaccine is unlikely to be ready 4 mass use before 2021. It came after ICMR asked participating institutes that vaccine should be ready by Aug 15. Has Govt buried scientific temperament?

— Ashok Upadhyay (@ashoupadhyay) July 6, 2020
The ICMR has justified its July 2 letter saying it was "meant to cut unnecessary red tape, without bypassing any necessary process, and speed up recruitment of participants." It said that while feedback in the public domain is welcomed, the best of Indian medical professionals and scientists should not be second-guessed for their professionalism. "In the larger public health interest, it is important for ICMR to expedite clinical trials with a promising indigenous vaccine. Faced with the unprecedented nature of the COVID-19 pandemic, all other vaccine candidates across the globe have been similarly fast-tracked," it added.
I have been alerted to the fact that ICMR has issued a press release today on the issue of the letter. pic.twitter.com/kUra6rvJaI

— Anant Bhan (@AnantBhan) July 4, 2020
Yes, India needs the vaccine as it could save millions of lines. But now is not the time for optics. One can only hope that science will be the driver in the development and clinical trials related to Covaxin, and not politics.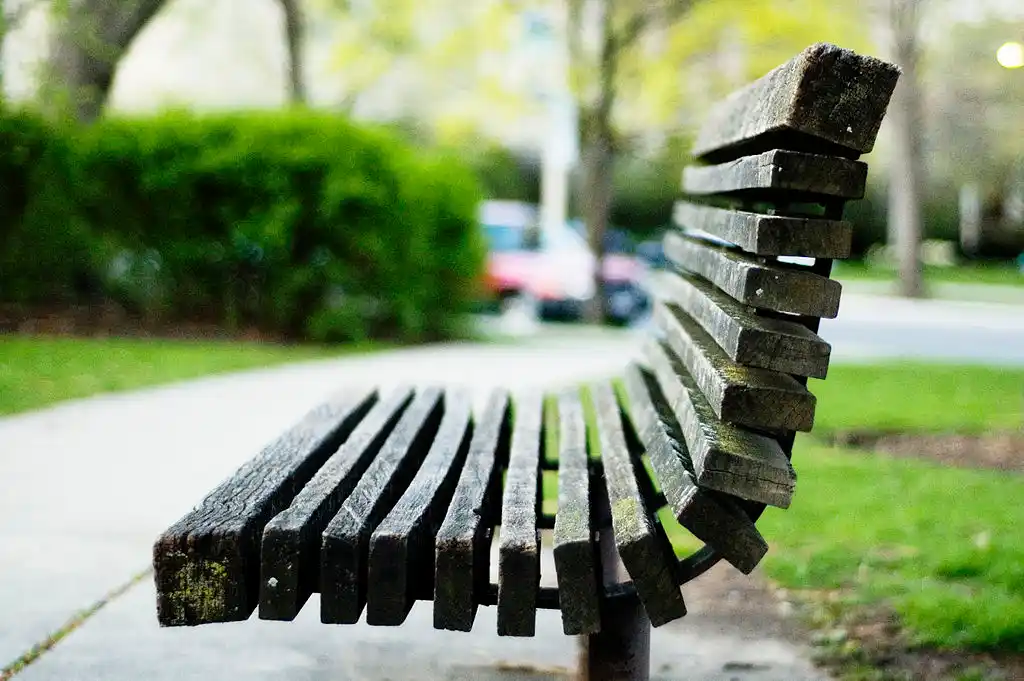 The Arré bench delivers stories that mattress. It hasn't achieved much sofar. But it's getting bedder.