Epidemics like Coronavirus or Swine Flu are always unwelcome, but what makes them even more deadly is their timing. As the world faces the possibility of an economic slowdown, an outbreak of this scale is the last thing we need.
Every few years, humanity is treated to a glimpse of what hell on Earth might look like. While it might be tempting to think it will look like the latest Transformers film, the truth is that reality is starting to take a much more serious and concerning tone.
The last two decades have seen multiple epidemics, each prompting the human race to hit the panic button and rally to fight what is — quite literally — an unseen evil. As though unable to stop itself from delivering a crappy parting gift to us all, 2019 just threw the Coronavirus at us and walked away like Vin Diesel from an explosion.
As a result, much of the conversation in this fresh new decade has been split between discussing Deepika Paudokone's 2.2 lakh dress at the World Economic Forum, and the likely impact of the Coronavirus on all our lives.
For anyone living under a rock for the last couple of weeks, well done! You're less likely to have contracted the virus. Also, you should know that the Coronavirus, is actually a collective term for a bunch of viruses that cause respiratory illnesses. At the mild end, we see this virus pop up as common colds. At the extreme end, you end up with something like SARS, which killed about 774 people back in 2003. This current strain has been labelled "2019-nCoV" (catchy, I know), and considering its death toll at 106, is looking less common-coldy and a lot more SARS-y.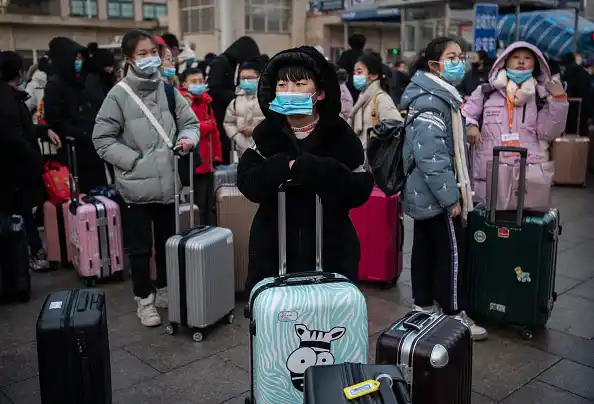 Chinese children wear protective masks as they wait to board trains at Beijing Railway station before the annual Spring Festival on January 21, 2020 in Beijing, China.

Kevin Frayer/Getty Images
The virus broke out in Wuhan, China and has since been causing an international kerfuffle. To China's credit, they do appear to have learnt from earlier epidemics and were quick to warn us after 10 people had died. Compared to SARS, which spread for four months before WHO recognised the seriousness of the situation, 2019-nCoV has gone from "unknown disease" to a full-fledged "outbreak" in less than two weeks. However, as far as timing goes, it could not have picked a worse moment to embark on this ambitious world tour. 
The disease's arrival is about as welcome as a sparkler in a kerosene factory. Across the world, economic pundits are foretelling the next big crash. And while our strong-willed, autonomously-functioning Finance Minister may vehemently oppose this line of argument, no one wants more headaches right now. With the government looking at a two lakh crore shortfall in tax collections, Nirmala Sitharaman is probably in no mood for more bad news.
Much of the anxiety over the world economic situation these past few years has rested on the US-China trade war. There seemed to be some respite when the US recently signed a deal that would see freer movement of goods between the two nations. Now, with 2019-nCoV, it's clear that any movement of goods or people would need to be thoroughly scrutinised. 
The outbreak also coincides with the Lunar New Year, a big holiday in which millions of Chinese journey into their hometowns to visit relatives. "With air, rail and road links in central China restricted as the government seeks to block the spread of the virus, hotels, restaurants and other tourism-related businesses are likely to suffer," the NYT points out.
With panic spreading across the globe, people everywhere, including India, are on the edge.
With panic spreading across the globe, people everywhere, including India, are on the edge. More than 400 people are under observation in Kerala and dozens are being monitored in Mumbai and Delhi in isolated wards for possible exposure to the virus. This caution will ensure that public places such as malls stay empty and theatres are avoided, even as our government hopes that a boost in consumer spending will give some much-needed CPR to our GDP. In other words, if 2019-nCoV begins to take the same ominous shape as previous epidemics, any upticks we expect in the world economy aren't likely any time soon. If anything, it is possible it will push us deep into an economic abyss that we have been stealthily avoiding since…
Swine flu, which in August 2009 was spooking us all in much the same way young 2019-nCoV is today. H1N1's final death toll was in excess of 2,50,000. Not only was it a global tragedy, but the epidemic threw a large pig-skin encased curve-ball at the world economy that was just hobbling out of its worst crisis in over 80 years. While there is no way to accurately calculate the economic impact of the disease, estimates put it at 0.5 per cent to 1.5 per cent of the GDP in affected countries. With several economies in recession after the 2008 financial crisis, H1N1 made the recovery that much more painful.
Then about four years after swine flu was wrestled down from "Disney princess" to "teenager with a mild drug problem", Ebola made its entrance. Again, the world rallied to stop the epidemic, which claimed 11,000 odd lives before it was shut down. While that number might seem small in comparison, its impact was no less heart-breaking.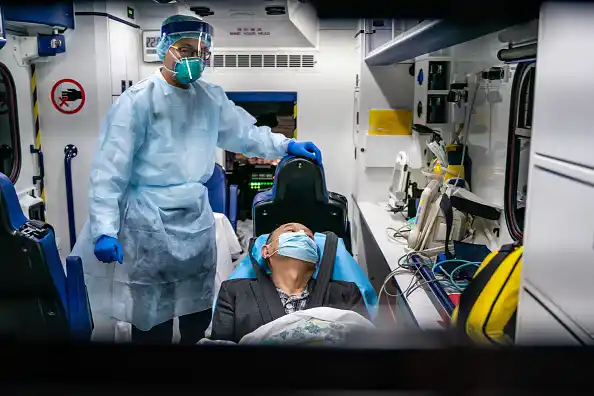 A patient is transferred by an ambulance to the Infectious Disease Centre of Princess Margaret Hospital on January 22, 2020 in Hong Kong, China.

Anthony Kwan/Getty Images
Africa — where it struck worst — had been experiencing a sort of economic new dawn. The years leading up to the crisis were seen as a period of "Africa Rising", with nations like South Africa, Nigeria, and Kenya making steps to lift their economies. While some argue that the inability to control Ebola was itself an indication of the weakness of the region economically, many wonder whether this untimely epidemic cut short the beginning of an era of prosperity in the continent.
What Ebola did to Africa, Spanish Flu did to India between 1918 and 1920. This virus (incidentally a swashbuckling country cousin of 2009's H1N1 swine-flu) claimed the lives of 14 million Indians. Plenty has been written about the impact of this epidemic, both economic and social. However, it is worth reiterating that it also came hot on the heels of a severe drought and famine. For a nation that needed every able-bodied being to help dig it out of economic catastrophe, losing 14 million people exacerbated the problem to levels possibly never seen since. The disease did act as a slight damper to the independence movement as well, although the British's indifference would act as a catalyst to spur the movement forward in the following years.
Epidemics are always unwelcome but their timing makes it an even bigger threat. They tend to arrive when we're already reeling under other burdens. If they're going to make our lives miserable, would a little scheduling be too much to ask for?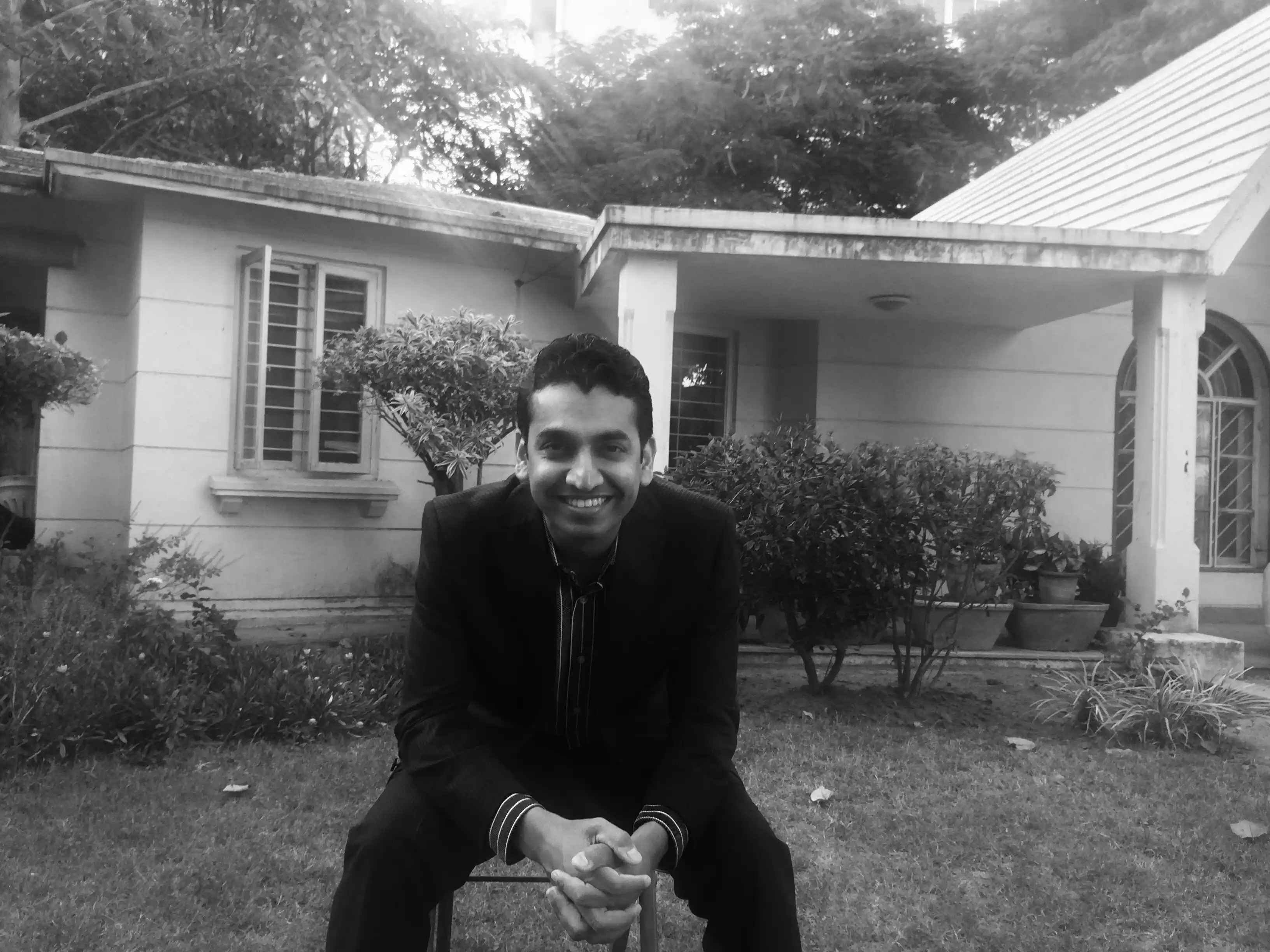 Adhirath Sethi is a novelist based in Bangalore. When he is not writing satire, he dabbles in darkness. His latest book, Where the Hills Hide their Secrets, is a product of such dabbles..