If there's one video you should be watching today, it's this. Wellington, the Penguin takes a tour of the Chicago aquarium which has been closed amid coronavirus fears and he's transfixed by a school of fish.
In what seems like a scene from the Madagascar franchise, an aquarium in Chicago allowed a group of penguins to run free in its corridors for a few hours on Sunday, delighting several social media users stuck in quarantine at home.In the short clip, uploaded by the Shedd Aquarium, one of these rockhopper penguins is seen exploring parts of the aquarium generally meant for human visitors. But ever since the building was barred for visitors over coronavirus fears, the staff has decided to have some fun with their flightless avian residents.
One of them, a penguin named Wellington, is seen transfixed by a school of fish from the "Amazon Rising!" section of the museum (which is pretty far from his hometown, New Zealand). The "black-barred silver dollars" from behind the glass, also seemed equally interested in their unusual visitor, the aquarium staff tweeted.
Penguins in the Amazon?! 🐧🌴

Some of the penguins went on a field trip to meet other animals at Shedd. Wellington seemed most interested in the fishes in Amazon Rising! The black-barred silver dollars also seemed interested in their unusual visitor. pic.twitter.com/KgYWsp5VQD

— Shedd Aquarium (@shedd_aquarium) March 15, 2020
Later the aquarium said this "field trip" was an attempt by caretakers "getting creative in how they provide enrichment to animals", and "introducing them to new experiences, activities, foods and more to keep them active, encourage them to explore, problem-solve and express natural behaviors."
But it clearly wasn't just the penguins who ended up having a great day. Social media users couldn't resist the sight of the rockhopper penguin walking around with its flippers flapping about out, closely inspecting the exhibit much like a human would. A few were even brought to tears by the clip. 
This is so rad. America's @shedd_aquarium is closed to human traffic due to coronavirus, so they let the resident penguins explore the place and play guest instead and maybe it's been an emotional few days but I wept in my chair. https://t.co/7Btarjzd9L

— Van Badham (@vanbadham) March 16, 2020
Others commented that watching Wellington being able to explore his new home for the first time since they were brought there, gave them their first genuine smile in weeks.
Thank-you Shedd Aquarium for continuing to post…we need our smiles wherever we can get them…please give Wellington some extra fish for bringing happiness to many people…good job, Wellington!!!

— OnlyHereForBooks andDogs (@dogsjustthedogs) March 15, 2020
This is fantastic for Wellington! He looks like he had an awesome day. Love that he looks like he's experiencing sensory overload. And the fish look excited to see him, too. Multi-species enrichment activity. We need daily "Wellington's Adventures at the Shedd" updates! 🙂

— Art Excursions (@ArtExcursions) March 16, 2020
A few Twitter users also seemed to pick up on the trend, sharing live-streams from various aquariums and zoos across America, to help beat the boredom.
if the coronavirus has got you stressed out, monterey aquarium have closed to the public and are live streaming instead; you can see birds, sharks, otters, jellyfish, penguins, turtles, and plenty more – https://t.co/N4JE2FnIgF pic.twitter.com/EexScqal9h

— jack🚩 (@_jackhy) March 15, 2020
Meanwhile, the Shedd Aquarium is hardly the first casualty of coronavirus in this industry. Along with theatres and gyms, several zoos and aquariums have been forced to close down across the world, leaving the animals free to actually enjoy their homes without humans staring at them, for once. Even back home, Mumbai's Byculla zoo has closed over coronavirus fears, as have all the zoos in the state of Bihar. Let's hope more of them follow Shedd's cue, and let the animals have a bit of fun while they're forced to shut shop.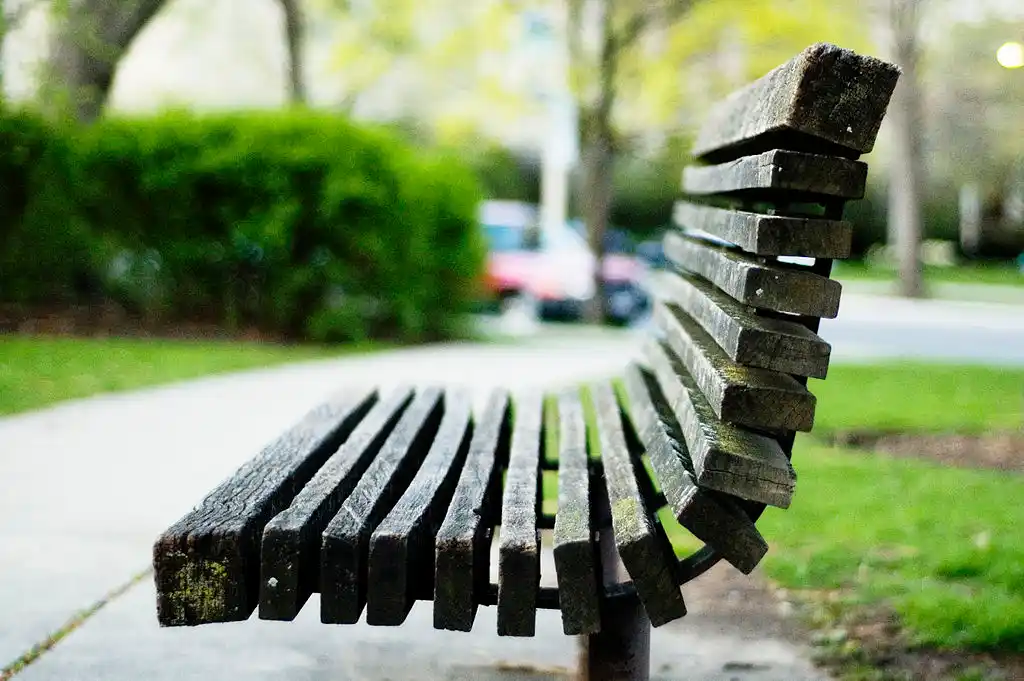 The Arré bench delivers stories that mattress. It hasn't achieved much sofar. But it's getting bedder.