Amid news of death and despair, we need some feel-good stories to hold on to. In Kerala, a drugstore is selling masks for ₹2; Italy's balcony parties are now spreading to Iran, and Louis Vuitton is making sanitisers which will be distributed to hospitals for free.
Pandemics bring out the worst in people. Videos showing citizens of supposed First World countries fighting over essentials, and patients fleeing quarantine seem to point to that at least.
Still the world is full of heroes, for whom there's no better time to display their sheer will to spread good than a time of crisis. Ever since the pandemic was declared, for every story of looting and self-serving greed, there have been a couple that show us the best side of human nature. Stories that'll make you yearn for social interactions for the remainder of your quarantine. Stories such as…
This Kerala store giving out masks at ₹2:
Kerala is one of the worst affected states in India. With over 30 confirmed cases reported from various parts of "God's Own Country", it has had to place close to 11,000 people under watch.
Considering the scale with which the infection is spreading, it's also leading to a shortage of face masks and hand sanitisers, a trend seen across the world. This has also led to several stores hiking their rates for N95 face masks, and new bottles of (unbranded) sanitisers, rates that could at times exceed ₹400, despite the fact that the government has declared these goods as essential commodities.
But Cochin Surgicals, a drugstore in Kochi, is going out of its way to help a state trying to cope with the outbreak. Despite whatever losses the owners have faced over the last week, they have decided to sell masks at a throwaway ₹2 to patients, doctors and hospitals, who are in urgent need of safety equipment, but can't afford it.
Over the last two days, they have sold 5000 masks, but don't seem to be too bothered by the losses, telling TheNewsMinute that they hope this move would inspire other stores to follow suit.
Meanwhile, jail inmates in Thiruvananthapuram, Viyyur, and Kannur prisons have made 6,000 masks in two days. The tailoring units of the prisons have been roped in and the prisoners have stitched two-layered cotton masks which can be washed and reused.
Louis Vuitton has announced that all their factories, which bottle and package luxury perfumes will only make sanitisers until the pandemic ends.
Italy partying through forced quarantines:
Over the last week, Italy has suffered possibly its largest crisis since World War II. Every day, the number of infected people rises, followed by a larger death toll, leaving the nation, understandably, very paranoid. On Sunday, Italy recorded 368 news deaths in a day, worse than Wuhan.
It's unexpected to see, then, the ways in which the Italians have been keeping their hopes up. As you've no doubt seen, several videos have emerged over the last week of Italians standing at their windows to sing together and play their instruments for the public.
Over the weekend, as the death toll continued to steadily rise, these one-off sessions have transformed into a new trend — the balcony party. Italians are apparently using their time in forced quarantine to be more social with the community, as DJs have begun hosting parties from their balconies, while residents exchange recipes and cook together. Joining the singing and dancing while being stuck at home are the Iranians.
After Italy, people in #Iran's capital city of Tehran are turning to group singing as most people stay home to contain the #coronavirus outbreak.#music #corona pic.twitter.com/f2uux45AiS

— MAYSAM BIZÆR میثم بی‌زر (@m_bizar) March 15, 2020
Meanwhile, in stark contrast to visuals from last week of grocery stores running out of supplies, and Italians turning on each other, a video was also released this week of an Italian man encouraging social distance in a way that caught attention. The man is seen wearing a giant cardboard ring around his waist, in effect giving him a meter of buffer space at any time. In the video that's now gone viral, when he's asked why he chose that particular outfit, he replies, "For Coronavirus."
This Italian man wearing a huge cardboard disc to enforce the 1 metre social distancing in Rome is brilliant 😂 #Coronavirus #COVID19 pic.twitter.com/0Xxc822JuQ

— JF_Telegram (@TelegramJf) March 12, 2020
Luxury perfume maker turning into free sanitizer factory:
Meanwhile, in neighbouring France, the situation is fast deteriorating. Over 5,000 cases and 150 deaths have been reported in the country, even as Parisians continue to ignore the severity of the crisis. At a time like this, it's not too often one would turn to a luxury perfume brand, which caters to a very specific upper-class clientele, for a solution.
But taking everyone by surprise, Louis Vuitton has announced that all their factories, which bottle and package luxury perfumes for brands like Givenchy and Christian Dior, will only make sanitisers until the pandemic ends. This sanitiser will be distributed to hospitals and government agencies for free to help tackle the lack of disinfectant in the country.
But Cochin Surgicals, a drugstore in Kochi, is going out of its way to help a state trying to cope with the outbreak.
Chinese billionaire digs deep in his pockets:
As reports of high-ranking Chinese officials accusing the US military of spreading coronavirus, and cases of racist behaviour toward Chinese people in America surface, one billionaire has instead firmly focused his attention to the crisis at hand.
Alibaba co-founder Jack Ma, announced a couple of days ago that he would donate one million masks and 5,00,000 testing kits to the US. This comes weeks after the billionaire sent similar aid to the countries of Korea, Japan, Italy, Iran and Spain. His announcement also came with an inspiring message: "The pandemic we face today can no longer be solved by an individual country. Rather we need to combat the virus by working hand-in-hand… United we stand, divided we fall."
And indeed, as headlines get increasingly worrisome, and coronavirus threatens to take over the world, if there's one message that's worth keeping, it's that.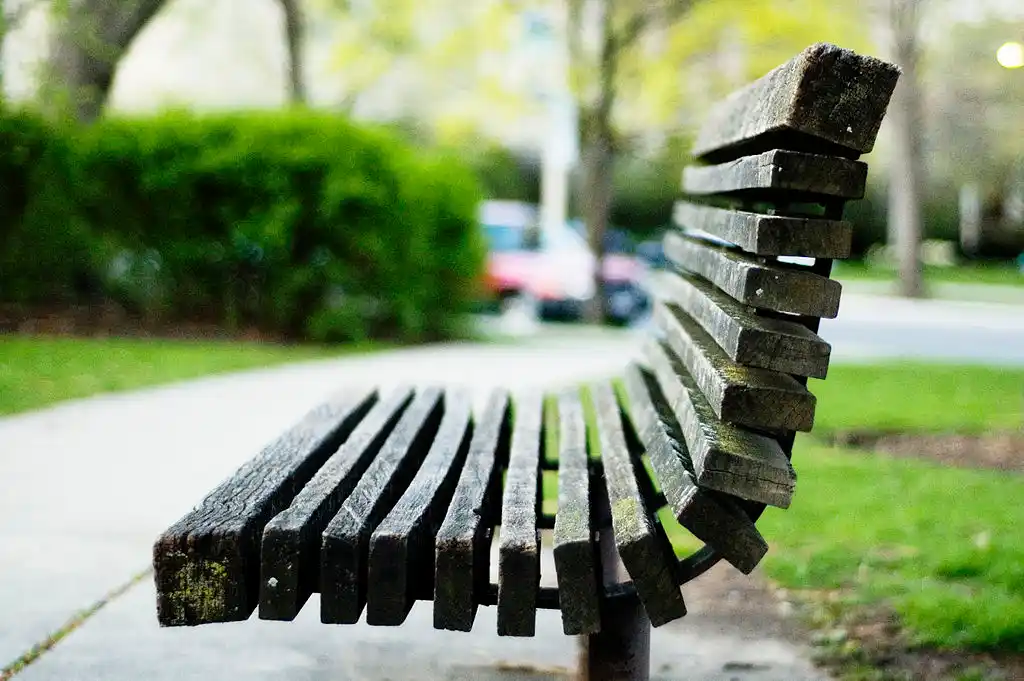 The Arré bench delivers stories that mattress. It hasn't achieved much sofar. But it's getting bedder.