With more than 2000 coronavirus cases, Gujarat is the third worst-affected state in the country. Covid-19 patients in Ahmedabad were made to wait outside a hospital for six hours. Is Gujarat struggling to cope with the pandemic.
If you thought waiting at home for the lockdown to end was unbearable, imagine what it must feel like having to stand outside a hospital for six hours, immediately after finding out you've tested positive for the new coronavirus.
That's exactly what around 20 patients had to endure in Gujarat on Monday, at least as a video recorded by one of these patients implies.
Indicating, once again, that our country may struggle to provide quality care to everyone infected by the coronavirus, a woman says in the video that patients were made to stand outside Ahmedabad civil hospital for half a day with no word on when they will be admitted.
Received this video of ahmedabad civil hospital. Very serious. If positive patients are queuing out side since hours. Need urgent action. Today morning I tweeted abt hospitals beds filling up. See the situation is becoming worse. Be careful stay home pl. #cmgujarat #PMOfIndia pic.twitter.com/YRvABWAYW8

— Manish Mehta (@manrajmehta) April 19, 2020
"We are a total of 25 persons whose coronavirus reports came out positive yesterday. We have been waiting outside the civil hospital since 3 pm. Its already 8.45 pm. We have not even had food. We are made to wait outside and no one is giving us a response. Please help us," the woman says in the clip.
The video ended up having its intended impact soon after it was uploaded online. As soon as it came to the notice of authorities, the state principal secretary (health) said, senior officials rushed to the hospital to ensure that the patients were fed and treated.
The official said there was some discrepancy with the papers of the patients.
The slow rise in cases in Gujarat is an alarming trend.
Meanwhile, over the last few weeks, even as our focus has remained on the success stories of Kerala, and the snowballing number of cases in Maharashtra, Gujarat has slowly climbed up the list of states with regard to coronavirus-infected patients.
Two days before the clip was released, the state saw its steepest rise in cases with 277 testing positive in a single day. On Monday, another 200 cases were detected.
Tuesday wasn't much better, with another 127 people testing positive for the virus, and taking the number of total cases over the 2,000 mark in the state. Gujarat is now third on the list of most infected states behind Maharashtra and Delhi. Ahmedabad accounts for over half of these reported cases.
The last time the state was in the national news was after reports said a hospital in Ahmedabad was apparently segregating Hindus and Muslims in their ICU wards. 
Coronavirus in India — Muslim patients are segregated into a different ward from Hindu patients at Ahmedabad Civil Hospital per a Gujarat Hindu-supremacist govt decision. Separate-but-Equal, like the apartheid in South Africa and southern US states washttps://t.co/igUFoZ97bM

— Alfons López Tena (@alfonslopeztena) April 15, 2020
While later denied by authorities, the newspaper stood by the now viral story, which quotes hospital staff.
PLS note that because of the pushback and outrage the Ahmedabad hospital has denied the separate #COVID wards on basis of religion. So they & others will not do so in future. The newspaper that quoted hospital sources stands by story. Important to keep calling out the outrages.

— Saba Naqvi (@_sabanaqvi) April 16, 2020
Still it's not all bad news from the state. A report said on Tuesday that a kidney hospital in Gujarat's Ahmedabad had developed a "multiplexer device" to augment the capacity of ventilators. The device, developed by the Kidney Diseases and Research centre, splits oxygen supply from a single-source ventilator to four patients, increasing their capacity.
As we enter the last fortnight of the current lockdown over the coronavirus, however, the slow rise in cases in Gujarat is an alarming trend. Hopefully it won't be one that lasts very long.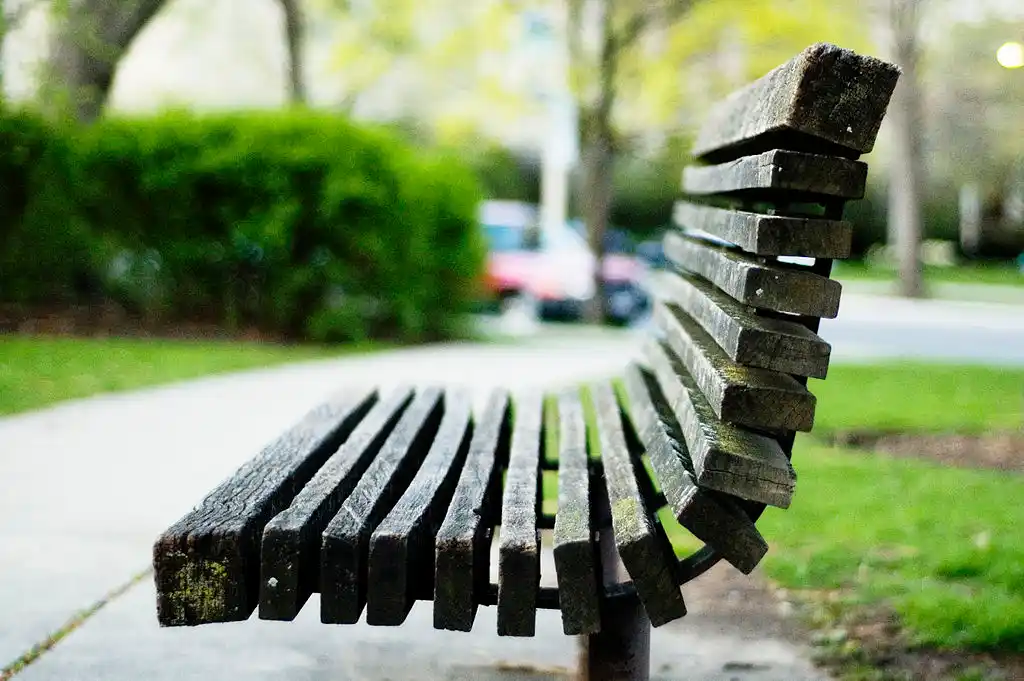 The Arré bench delivers stories that mattress. It hasn't achieved much sofar. But it's getting bedder.