The Nizamuddin Markaz gathering in Delhi, which attracted thousands of devotees some of whom were carriers of COVID-19, has become an excuse for several sections of India to paint Indian Muslims as bioterrorists. The hashtag #CoronaJihad is evidence.
When the month of March began, few of us could have predicted that we would end it locked indoors, unable to live normal lives, all because of a microscopic virus. But the global coronavirus pandemic has impacted nearly every facet of human life, from how we buy food to how we consume entertainment. Even so, in India, the more some things change, the more others stay the same. And if you were relieved that the country's growing religious polarisation had been sidelined by a new focus on public health, headlines from Delhi are going to burst your bubble.
Coronavirus: Delhi CM Arvind Kejriwal orders FIR in connection with Tabligh-e-Jamaat congregation in Nizamuddin

— Press Trust of India (@PTI_News) March 30, 2020
A religious gathering held at the Nizamuddin Markaz in Delhi at the start of this month had attracted thousands of devotees, both from within India and overseas. Now, with news that attendees at the festival became carriers of COVID-19 and travelled to other parts of the country – including five people from Telangana who subsequently died of coronavirus – the hashtag #CoronaJihad is being used on Twitter to paint Indian Muslims as bioterrorists intent on spreading COVID-19 across India.
Due to #NizamuddinMarkaz

– 6 died in Telangana & 1 died in J&K/Karnataka
-19 cases,1 died & 1500 people isolated in TN
-18 cases,250 with symptoms & 2000 isolated in Delhi
-10 cases & 30 people isolated in A&N
-157 people isolated in UP#CoronaJihad is started to ruin India.#RT pic.twitter.com/dTWl84ZkK2

— MODIfied Indian 🇮🇳 (@MODIfiedTamilan) March 31, 2020
Some users are calling it a "planned attack".
#CoronaJihad
A planned attack on india https://t.co/YZjPxBrUQx

— Karan Singh (@singhkaran29) March 31, 2020
Others have absolutely no qualms admitting what they expect the CAA and NRC to achieve – complete othering and second-class status for those from different faiths.
This is why, Narendra Modi ji & Ami Shah ji was trying to enforce nationwide NRC in INDIA.

So, the real threat of India can remove forever.

We all have to be Unite against #CoronaJihad and Support our government to fight against Corona Virus and OUTSIDERS.#AntiCAA_ProCorona

— Gaurav Saxena💎 (@Gau_Saxena) March 27, 2020
The reaction to the news of the coronavirus spreading after the gathering at Nizamuddin Markaz is an indicator of how ready certain sections of the Indian public are to pin the blame on Muslims, no matter how tenuous the connection. While Delhi's Chief Minister Arvind Kejriwal has filed an FIR against the organisers of the gathering, the organisers stated that, first, the event had begun long before the lockdowns, and second, they made attempts to vacate and decongest the gathering, but were met with hurdles due to the Janata Curfew of March 22, followed by the nationwide lockdown announced on the evening of March 24.
Never violated law, did not let visitors roam on streets: Delhi's Nizamuddin Markazhttps://t.co/L7hKDOpTxW

— The Indian Express (@IndianExpress) March 31, 2020
As the report above states: "The mosque administration on Tuesday clarified that it had tried to comply with them but a large group of visitors were stuck at the markaz (centre)  as the government suspended all passenger train operations across the country till March 31. It also said that the organisation had requested the concerned Sub-Divisional Magistrate to issue vehicle passes so that the stranded guests can go back home, but the permission is yet to be granted."
The #CoronaJihad conversation fails to account for the fact that it was not just a Muslim religious gathering that broke social distancing norms and endangered public health.
Who are you going to slap FIR for enabling this, @ArvindKejriwal? pic.twitter.com/isurvgNw2B

— Meher ☘️🏵️ (@Meherr_) March 31, 2020
The exodus of immigrant workers from India's cities saw huge crowds gathering on highways and at bus stops and railways stations, which was just as grievous an oversight on the government's behalf as the religious gathering was on the organisers'.
Nizammudin gathering was long before lockdown.

Yogi's temple run was after lockdown. https://t.co/SrQJjceH4Y

— Dushyant (@atti_cus) March 30, 2020
While the gathering at Nizamuddin Markaz commenced before the lockdown was announced, Uttar Pradesh CM Adityanath's procession to install an idol of Lord Rama took place after, in clear violation of the lockdown rules, but there was no FIR filed against him.
2 days after Tablighi Jamaat event https://t.co/M5WjhopbOF

— JihAditya Mohan (@phulekar) March 30, 2020
Religious gatherings of all stripes continued through the month, even as the number of coronavirus cases continued to climb in India, but only the Nizamuddin Markaz gathering has come in for such backlash.
800 Indonesian Taglibhi preachers were not screened at the airport for any COVID symptoms when they came to India in mid March. Govt official say, "they entered India before the red alert was sounded."

Govt said the screening at airports started in Jan! https://t.co/Pu3uw8pK1U

— Ravi Nair (@t_d_h_nair) March 31, 2020
The fallout of the COVID-19 spread post the Nizamuddin Markaz gathering has also brought to light inconsistencies in the government's statements on how they have been tackling the situation.
At a time when the entire country is facing a deadly virus scare that does not seem to be abating any time soon, dividing society along religious lines is only going to make India weaker. The coronavirus does not pick its targets on religious lines, and neither should India.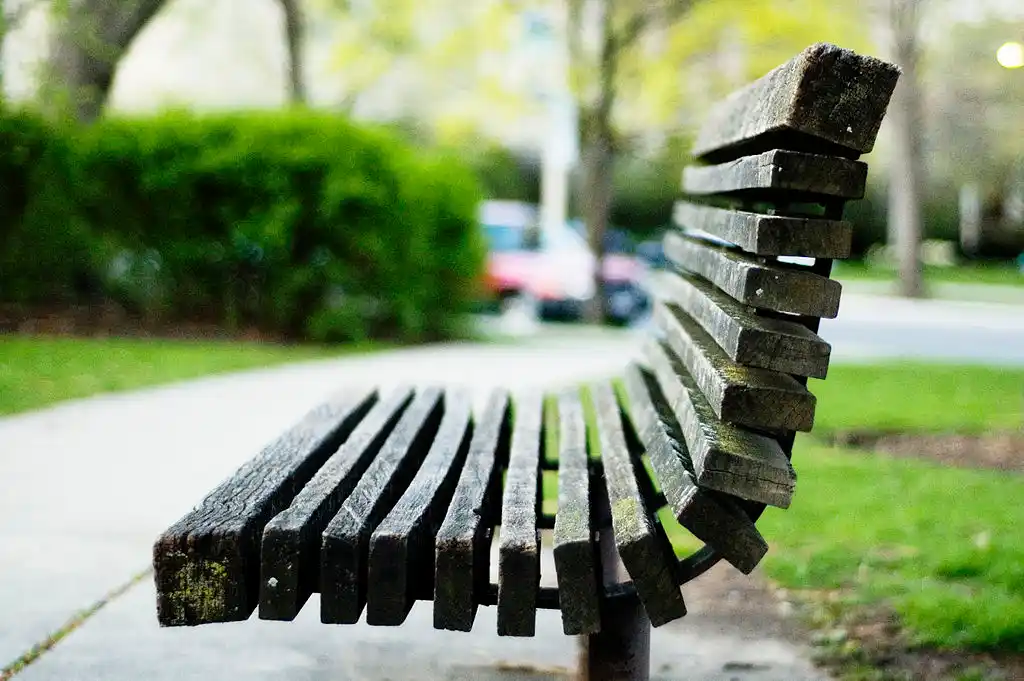 The Arré bench delivers stories that mattress. It hasn't achieved much sofar. But it's getting bedder.