The air quality index in Delhi has drastically fallen as a side effect of the Coronavirus lockdown. The AQI is below 50 across large parts of the capital, and the scary "hazardous" in blood red has turned to a pleasant green "good" on air quality monitoring apps, leaving Dilliwallahs in shock and awe.
The nationwide lockdown to tackle the coronavirus pandemic has introduced us to situations we are not used to – not going to work, spending so much time with family, and perhaps most surprisingly, a pollution-free Delhi.
The air quality index (AQI) has drastically fallen across Delhi as a side effect of the Coronavirus lockdown, and as one Twitter user suggested, it is time to make our lungs strong with loads of pranayam.
Delhi's pollution levels now. pic.twitter.com/QHFMuxupIn

— Sanket संकेत (@sanket) March 27, 2020
AQI has fallen below 50 across large parts of Delhi and NCR region and the scary "hazardous" in blood red has turned to a pleasant "good" in green on apps that monitor air quality, leaving users in both shock, and awe.
Who would have EVER imagined that AQI of Manesar would be 22 and that of South Delhi be 38. We have repeatedly said that transport is a major air pollutant and therefore focusing on public transport is critical to combat air pollution. Positivity during Covid times! pic.twitter.com/52EmHDD0d0

— Vimlendu Jha (@vimlendu) March 27, 2020
Social media users used this opportunity to point their cameras at the clear blue skies and flood the virtual world with some stunning pictures.
Delhi sky !! Am having pollution withdrawal symptoms now. #CoronaLockdown pic.twitter.com/i7a2RIsYbW

— Kota Neelima (@KotaNeelima) March 27, 2020
No filters, yep.
#cleanair @Delhi_Pollution These days Delhi has the cleanest air. Yesterday's (26 March) AQI -65, today's (27 March) AQI – 70.

Wah ri Kudrat.
No filter added, clicked by iPhone 7 pic.twitter.com/xIrxWrO3c1

— Lokesh Kataria (@Katarialokesh) March 27, 2020
Haters will say this is photoshopped.
With the country closed the air pollution level is so low that i can notice the depth of blue in the sky right now!
Curse anyone who says pollution is not our fault!
PS My phone has never captured such vivid pictures in Delhi!
Dont believe me? See for yourself!#Lockdown21 pic.twitter.com/hUpitpv2AA

— Sauhard Sharma (@ohhhhhyeahh) March 27, 2020
Is that a hill station? Is that London? Nope, it's Delhi.
#CoronaUpdate
In this crisis, when the world is in pandemic situation, one thing is positive for sure. Our Delhi is getting #pollution free and I'm sure, the whole country is purifying. #NoFilterNeeded#Lockdown21 #21daylockdown #CoronaLockdown @ArvindKejriwal pic.twitter.com/3oy1uRHwWD

— Prashant 🇮🇳 (@prashantempires) March 28, 2020
Right out of a painting, wouldn't you say?
Delhi at its best, no pollution, beautiful weather, cool breeze pic.twitter.com/4WHgdtNPQK

— Anand Joshi (@gainda91) March 27, 2020
It is amazing what can be achieved, if only we curb our greed a bit.
Beautiful,Clear & Pollution Free….This is how My Delhi sky looks today. pic.twitter.com/CLJCiz8xnn

— Vaidehee Bajpai (@vaidehibajpai) March 24, 2020
Imagine going back to hazy skies and unbreathable air after seeing this.
Not a hill station, this is Delhi skies sans pollution. It's cobalt blue these days. Yes, the lockdown is doing wonders for Mother Nature. Stay Safe everyone, god willing…we can win this fight. #Lockdown21 #IndiaVsCorona pic.twitter.com/Xk2VViXASP

— Dill Vill (@DillVil) March 28, 2020
A sight for sore eyes.
Delhi now ranks 47 in Air quality and pollution city ranking.#CoronavirusOutbreak #lockdownindia pic.twitter.com/3TMFRhoifF

— Bhupender singh (@bhuppisingh23) March 27, 2020
After Ramayan, we'd like a comeback of mother nature as well, thank you.
Blue (#pollution-free) skies in #Delhi . As countries shut down, Planet Earth comes back to life. #indialockdown #CoronaLockdown #AirPollution pic.twitter.com/GcoArtYGXm

— Priyank Mathur (@PriyankSMathur) March 27, 2020
While the search for a coronavirus cure goes on, there is no mystery around the little things that we need to do to bring pollution levels down across our cities.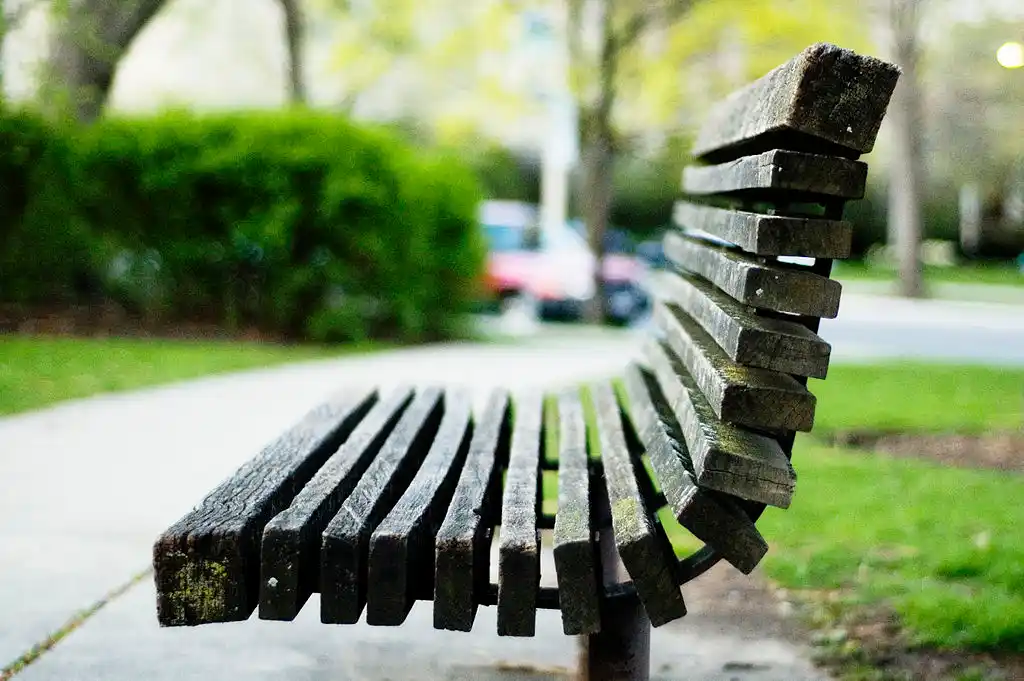 The Arré bench delivers stories that mattress. It hasn't achieved much sofar. But it's getting bedder.