Lockdown relaxations permit free movement of people in all zones, barring containment zones, between 7 am and 7 pm. Which means maids, drivers, and cleaners could return to work.
India's third phase of the nationwide lockdown had many people looking forward to it before it began. Lockdown 3.0 was supposed to bring with it relaxed restrictions that were supposed to make life in quarantine easier for citizens. However, now that the new guidelines have been put into effect, we're starting to see that the so-called relaxed restrictions bring with them their own set of problems. The reopening of liquor shops led to bustling crowds that posed a danger to public health, and now, the debate over whether private residential buildings should re-allow their house helps to resume their duties is starting to gain steam.
The national guidelines issued by the Ministry of Home Affairs (MHA) state that there would be free movement of people in all zones, barring containment zones, between 7 am and 7 pm. Which means maids, drivers, nannies, and cleaners could return to work even in cities like Delhi, Mumbai, and Bengaluru which are in the red zone. Though the MHA guidelines do not make a specific mention of house help, it does not say that they are prohibited either. So one can safely assume that maids are permitted to work.
The power to impose further restrictions or relax them lies with the states. For example, Delhi Chief Minister Arvind Kejriwal announced on Sunday that maids, plumbers, and technicians can start work.
Can Residential Welfare Associations (RWAs) then override this decision? The answer is a straight no, not in a legal capacity. But society bylaws give RWAs the power to decide rules keeping the safety of everyone in mind. The right thing to do is to reach a consensus between residents and those who set the rules in your residential complex.
However, RWAs have been divided on the issue.
My RWA Telegram group is WWIII right now – to maid or not to maid . Things getting personal and accusations ma(i)ddening. https://t.co/3bYsMB7alf

— Vivek Shah (@viveknshah) May 5, 2020
Most of India's middle-class households rely on maids to help them get through the day. As such, the functioning of many of these households has been thrown into disarray by the first two phases of India's lockdown, which prohibited the movement of people barring those engaged in essential service. Now, with self-employed workers like maids and drivers permitted to resume work, there is a conundrum over whether to bring them back to their jobs or continue observing social distancing.
The big debate in RWA whatsapp groups today: Should maids be allowed in homes or not? Comfort vs fear!

— Pradeep Magazine (@pradeepmagazine) May 2, 2020
Some RWAs are even circulating undertakings of responsibility for residents who wish to allow their house help back to work to sign.
"I will ensure that she will work only in my apartment during the said period and make sure to accompany him/her to/ from the gate during entry and exit."

Snippets from an "undertaking" being circulated in a RWA for entry of maids and other staff.

— সঙ্কর্ষণ (@sankarshan) May 6, 2020
While the government has not officially disallowed such domestic workers to resume their jobs, this has not stopped RWAs from placing restrictions on their entry, leading to conflicts between residents, with some blaming the government for not providing clear guidelines.
@DC_Gurugram @cmohry @mlkhattar Confusion and Chaos is being created in Gurgaon societies due to absence of clear communication. Request DC office to confirm if RWA can make rules not allowing part time maids and cooks now that we are in orange zone.

— Karan Singh Likhari (@K_Likhari) May 6, 2020
For the workers themselves, the lockdown has been even harder on them than it has been for their employers, with many seeing their salaries cut or even withheld entirely. A BBC report quotes Meenakshi Gupta Jain, chief of Helper4U, an online platform that links domestic workers with employers, as saying, "Many have lost their jobs and many others say they are not being paid salaries for the lockdown period." Meanwhile RWAs concern over their own health and well-being illustrates how starkly priorities differ for different sections of Indian society.
RWA uncles are meeting and deciding whether we should allow domestic maids when they themselves have been advised to stay indoors!

— Bharti Jain (@bhartijainTOI) May 4, 2020
Lockdown 3.0 doesn't look so rosy anymore, does it?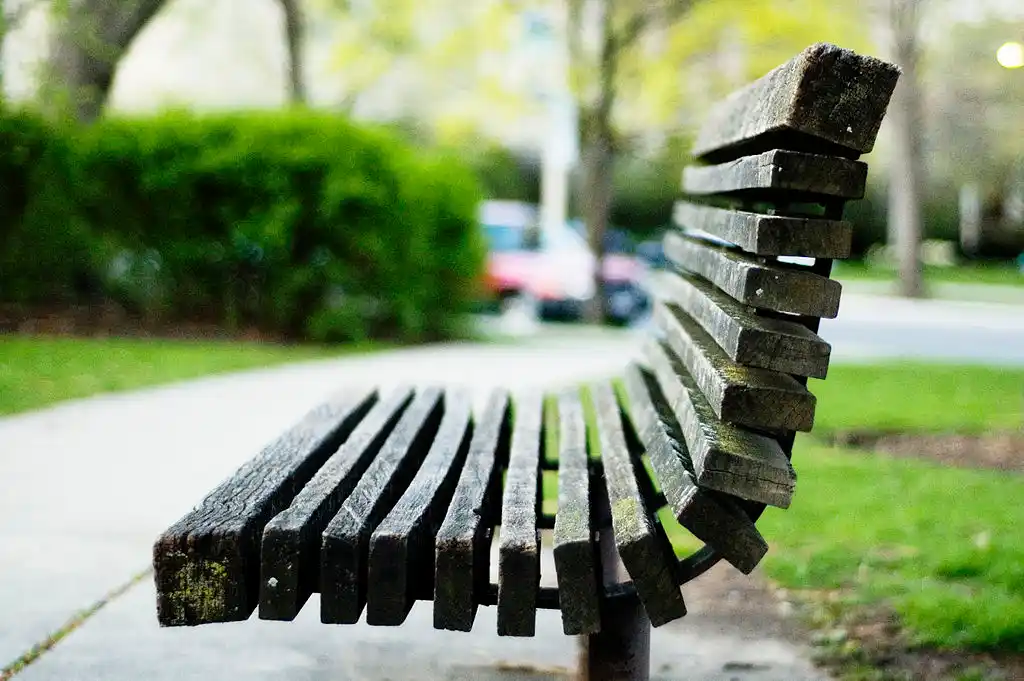 The Arré bench delivers stories that mattress. It hasn't achieved much sofar. But it's getting bedder.