A shocking video emerged from Mumbai's Sion Hospital where bodies were lying next to patients. The city is on the edge of a public health crisis, as hospitals are running out of beds, ICU facilities, and worse, even doctors.
As the financial capital of India and the biggest city in the state of Maharashtra, Mumbai and Mumbaikars have always had a chip on their shoulders about how their city is superior to the rest of the country. Now, as the number of coronavirus cases in the city continues to rise, Mumbai is leading the country in one field in which the city would have rather lagged behind. The total number of cases has climbed close to 11,000 and 92 people have died so far in the city because of the novel coronavirus. With approximately 73,000 tests conducted, this takes Mumbai's positivity rate to a whopping 15 per cent compared to the national average of three per cent.
After 43 days of #lockdown, #Mumbai #COVID19 positivity rate of 15% against national average of 3%, "alarming" #COVID19india https://t.co/EusOeJr67S

— abantika ghosh (@abantika77) May 7, 2020
As the situation in Mumbai worsens, shocking visuals have emerged, including one from a ward in Lokmanya Tilak Municipal General Hospital – popularly known as Sion Hospital – close to the Dharavi slum, a hotspot in Mumbai, where bodies in bags are seen lying in the same ward as patients being attended to by family members.
After the Sion hospital video more shocking info is coming from all the corners. Health staff and Mumbaikers r calling n sending info from all the sides on how the Maha Gov n BMC has completely failed!
All I can say it's a MEDICAL EMERGENCY!!

— nitesh rane (@NiteshNRane) May 7, 2020
The video, when it hit social media, caused widespread outrage over the state of things in Mumbai. The hospital confirmed the video, when they addressed it by way of an explanation offering that it may have been filmed while authorities were waiting for the consent of families to move the bodies, reported NDTV.
As cases continue to rise – the city sees an average of 4o0 cases every day – Mumbai's healthcare system is on the brink of collapse. Both private and public hospitals are swamped with patients and are now running out of beds and medical staff. ICU care facilities are getting exhausted and the city needs at least 400 more doctors and healthcare professionals. In BMC-run RN Cooper Hospital located in Mumbai's suburbs, there were just 11 beds for coronavirus cases; at KEM Hospital in Parel, there are just six beds; at Kasturba hospital, there are 12 beds, according to a report in The Economic Times.
The city administration is doing all it can to create new infrastructure to accommodate more cases. The MMRDA has begun to work on a makeshift 1,000-bed hospital in BKC, which is expected to be ready in a fortnight. Maharashtra Chief Minister Uddhav Thackeray said in a statement on Wednesday that the government had asked the army, navy, and railways to provide ICU beds. Local ward officers have been given powers to take over private hospitals and nursing homes to put up ICU beds. However, the question remains as to why the financial capital was not better prepared to tackle the pandemic?
Meanwhile, it's not only hospitals and hotspots, but also Mumbai's Arthur Road Prison where the coronavirus outbreak is taking a turn for the worse. At least 40 people, including inmates, under-trial prisoners, and prison staffers, have tested positive for Covid-19 in the crowded jail, which has 2,700 prisoners in a complex built to house only 800. A Hindustan Times report on the situation cites a source as saying that it's possible that the virus entered the jail premises, where no new prisoners have been admitted since the first week of April, through the essential workers who continued to visit the jail during the lockdown.
#COVID19 | 40 test positive in Mumbai's Arthur Road jailhttps://t.co/4p3IZokw31 pic.twitter.com/KN5gV4lMjS

— HTMumbai (@HTMumbai) May 7, 2020
The coronavirus has affected even the city's frontline workers, as reports from the last two months have seen local clusters of Covid-19 emerge in Mumbai's Jaslok and Wockhardt Hospitals, and now, even police personnel are contracting the virus, and dying from it. Around 250 policemen from the city have tested positive for the new coronavirus and 27 of the cases are from Sir JJ Marg police station.
About 250 police personnel have tested positive for #COVID19 in Mumbai. The number of symptomatic cases is very low and none of them are in ICU: Mumbai Commissioner of Police Param Bir Singh pic.twitter.com/helaFZtWf4

— ANI (@ANI) May 7, 2020
Mumbai might be a city famous for its indomitable spirit, but it is now racing against time to control the pandemic.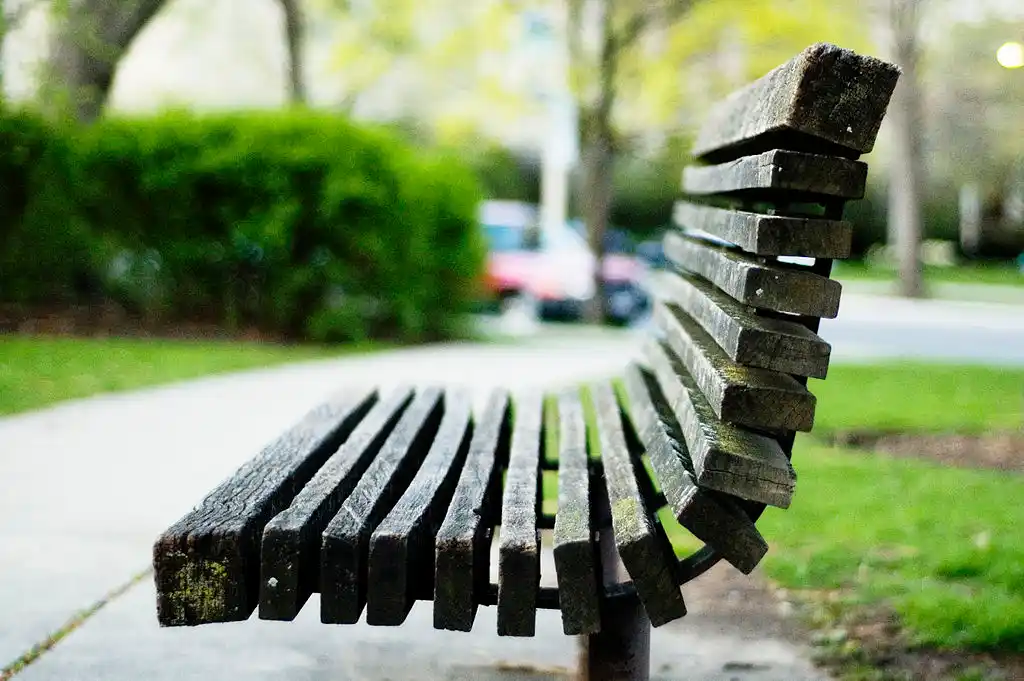 The Arré bench delivers stories that mattress. It hasn't achieved much sofar. But it's getting bedder.