Shahid Afridi, Harbhajan Singh, and Yuvraj Singh are cricket legends who've have engaged in fierce competition, but are now coming together in the face of Covid-19. Unfortunately, what should have been a powerful message about overcoming differences and banding together was hijacked by some unsavoury trolls on social media.
For all the political differences between the two countries, India and Pakistan are on the same page when it comes to a love for cricket. It's the most popular sport on both sides of the border, and the players are held in high esteem by fans, regardless of allegiance. So when former India players Harbhajan Singh and Yuvraj Singh announced that they were contributing to former Pakistani player Shahid Afridi's COVID-19 charity, the Shahid Afridi Foundation, it could have been another chance for cricket to bring the people of the subcontinent together.
The world is passing through extremely testing and unprecedented times.Let's do our bit to help @SAfridiOfficial @SAFoundationN doing gr8 work plz join hands with them nd contribute what ever u can https://t.co/t9OvfEPp79 for covid19 @wasimakramlive @YUVSTRONG12 @shoaib100mph pic.twitter.com/sB2fxCAQqY

— Harbhajan Turbanator (@harbhajan_singh) March 29, 2020
First, it was Harbhajan who made his support for Afridi's foundation public through a post on Twitter. While expressing admiration for the good work being done by Afridi's foundation, he also tagged Yuvraj and another former Pakistan player, Wasim Akram, urging them to take the movement forward.
These are testing times, it's time to lookout for each other specially the ones who are lesser fortunate. Lets do our bit, I am supporting @SAfridiOfficial & @SAFoundationN in this noble initiative of covid19. Pls donate on https://t.co/yHtpolQbMx #StayHome @harbhajan_singh pic.twitter.com/HfKPABZ6Wh

— yuvraj singh (@YUVSTRONG12) March 31, 2020
Not long after, Yuvraj responded with a message of his own on Twitter. Like Harbhajan, he shared a link to the webpage where his followers could make their own donations, should they want to help in the fight against COVID-19.
Afridi put out a tweet thanking his two former on-field rivals for their donations and support. While representing their countries, all three of these legends of the game have engaged in fierce competition, but are now coming together in the face of the deadly coronavirus threat. Unfortunately, what should have been a powerful message about overcoming differences and banding together was hijacked by some unsavoury trolls on social media.
As news of Harbhajan's and Yuvraj's charitable gestures started to spread, the hashtag #ShameOnYuviBhajji began trending on Twitter, fuelled by hate-mongers who cannot see past country-specific allegiance even in the face of a global pandemic.
#ShameOnYuviBhajji @YUVSTRONG12,@harbhajan_singh
india will never forget this donation to pakistan. You have lost all the respects.

These mad men help those ppl who spread terror in our country….

— Hemant Kumar Verma (@hkv5) April 1, 2020
India is more likely to remember Yuvraj's legendary six sixes or Harbhajan's deadly doosra, but this troll thought that an act of charity was so terrible that it would erase all their contributions to Indian cricket.
In the times when exports have been banned, when resources are not enough for our own country people like @YUVSTRONG12 & @harbhajan_singh are asking us to donate to @SAfridiOfficial ?

Guess its time to cancel their names out of 'People who inspire List'#ShameOnYuviBhajji pic.twitter.com/xY8vUpipUE

— Vagisha (@vagishasoni) March 31, 2020
Another troll decided to cancel the names of these two cricketing stalwarts from her list of people who inspire her. But if committing to fight coronavirus is what gets one's name off her list, then it must be growing shorter by the day.
Are you Indian or a Pakistani ?

— Keep Smiling (@upma23) March 31, 2020
This user obviously has amnesia, or is colour-blind, or both, since both Harbhajan and Yuvraj have spent years appearing on TV screens literally wearing blue shirts that said "INDIA" on them in block letters.
However, before you lose all hope for humanity, there was a pushback against the wave of unrequited hate pouring the way of Harbhajan and Yuvraj. #IStandWithYuvi quickly became an opposing trend, one where more sensible-minded folks applauded their actions for what they were, a charitable deed.
He put his life in risk to win world Cup 2011 for india🏆
He is running ywc foundation for cancer patients
He contribute his best for Indian cricket🇮🇳
But few nibbas& nibbis trolling him as Anti-Nationalist👏
Finally they proved themselves as fools on April 1st😏#IStandWithYuvi pic.twitter.com/7Ftbbc08A9

— Prashant_de_code_it (@PBadaraveni) April 1, 2020
At least somebody remembers all the good Yuvraj has done for his country on the field.
People cannot even donate a single rupee & yet talking about Yuvraj Singh who established Non-profitable organization YOUWECAN 🙏🙏#IStandWithYUVI #IStandWithYuvi #YuvrajSingh #westandwithyuvi pic.twitter.com/pPzTZgHWae

— Jass Bajwa (@amjassbajwa) April 1, 2020
Some pointed out that through his charity, YOUWECAN, Yuvraj has already raised ₹1.5 crore to help in the fight against Covid-19 in India.
What's clear from this whole episode is that haters gonna hate, but great players will always remain great.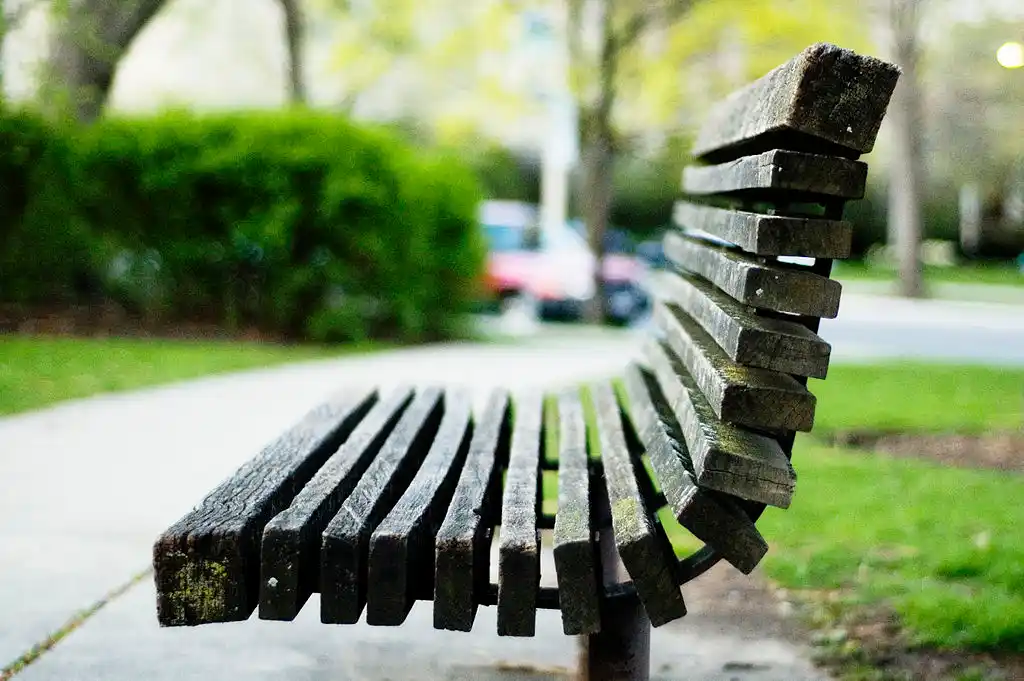 The Arré bench delivers stories that mattress. It hasn't achieved much sofar. But it's getting bedder.