Poor migrants are dying on stations and platforms every day. According to the BJP state chief in West Bengal, Dilip Ghosh, the state of the trains — and the deaths that have occurred as a consequence — are minor issues. "Do people not die in trains," he asked.
For many, the special Shramik trains that were set up to ferry migrants back home have been a ride from hell. With reports of passengers being put through long, delayed journeys with no food, or water – neither to drink nor flush the toilets – it's clear that the woes of the country's migrant labourers don't end once they secure a train ticket back home.
9 migrants found dead in Shramik Special trains since Monday: Officials

— Press Trust of India (@PTI_News) May 27, 2020
But according to the BJP state chief in West Bengal, Dilip Ghosh, the state of the trains — and the deaths that have occurred as a consequence — are merely minor issues.
The BJP MP was quoted as saying on Thursday that the nine deaths that have so far been reported this week on the special trains were "small and isolated" incidents that the Railways couldn't be blamed for.
"Do train accidents never take place? Do people not die in trains?" he asked reporters.
According to bjp poor migrants dying is a small thing.
You have to give to bjp for unabashedly justifying death every time.

'Do people not die in trains?' asks Bengal BJP Chief Dilip Ghosh on Muzaffarpur incident | Deccan Herald – https://t.co/MhzaK7poPD

— Lavanya Ballal | ಲಾವಣ್ಯ ಬಲ್ಲಾಳ್ (@LavanyaBallal) May 29, 2020
The remarks were seen as highly insensitive, considering just a couple of days ago, a video circulating that showed a young child trying to wake his dead mother up at Muzaffarpur train station had broken spirits and enraged social media users.
Hang out head in Shame India .This is how we continue to treat migrants. And Bhakts still not bothered about WHAT IS HAPPENING WITH THE #pmcaresfund . Use it to save lives please.
Baby Tries To Wake Dead Mother At Station In Unending Migrant Crisis – NDTV https://t.co/pzlf7igWuS

— Onir (@IamOnir) May 27, 2020
The video was just one of thousands of clips and images that have circulated social media over the last couple of months, highlighting the insurmountable challenge going back home has been for thousands of migrant labourers across the country.
The four-and-a-half- year-old son of migrants died at the railway station on arrival by a 'Shramik Special' train, while his father desperately hunted for some milk he believed will save his child.
https://t.co/zSiIvWU2zK

— Rana Ayyub (@RanaAyyub) May 27, 2020
The reports from inside the Shramik trains have, meanwhile, been bleak, with several passengers complaining that they weren't given any food, while a number of trains were apparently diverted to wrong locations, sometimes hundreds of kilometres away.
40 Shramik special trains go to wrong destinations, sometimes hundreds of miles away! Many reach >20 hours late. Virtually no food provided enroute. Seems Piyush Einstein Goyal is spending more time raking in funds for BJP than on his Rail Ministry. Determined to punish migrants

— Prashant Bhushan (@pbhushan1) May 25, 2020
A 46-year-old migrant labourer died on a Shramik Express train after having had nothing to eat or drink for 60 hours, a nephew accompanying him has alleged. Raveesh Yadav said no food or water was served on the train in violation of railway regulations.https://t.co/SNojKT2DU8

— The Telegraph (@ttindia) May 25, 2020
One train bound for Manipur was also attacked at a station in Bihar by an angry crowd of men, terrifying passengers who had already faced several long delays since leaving Goa.
I strongly condemn the attack on a special train, ferrying stranded people from Goa to my state.A mob attacked the train on Sunday when it halted in Bihar.I appeal to Bihar CM Nitish Kumar to book miscreants immediately. Requesting Railways Minister to look into this: Manipur CM pic.twitter.com/T1SjjkIePP

— ANI (@ANI) May 25, 2020
It's been over two months since the nationwide lockdown was announced. With parts of the country now moving towards relaxing the lockdown, we may be closer to flattening the curve, but we're clearly no closer to doing away with tone-deaf statements from politicians.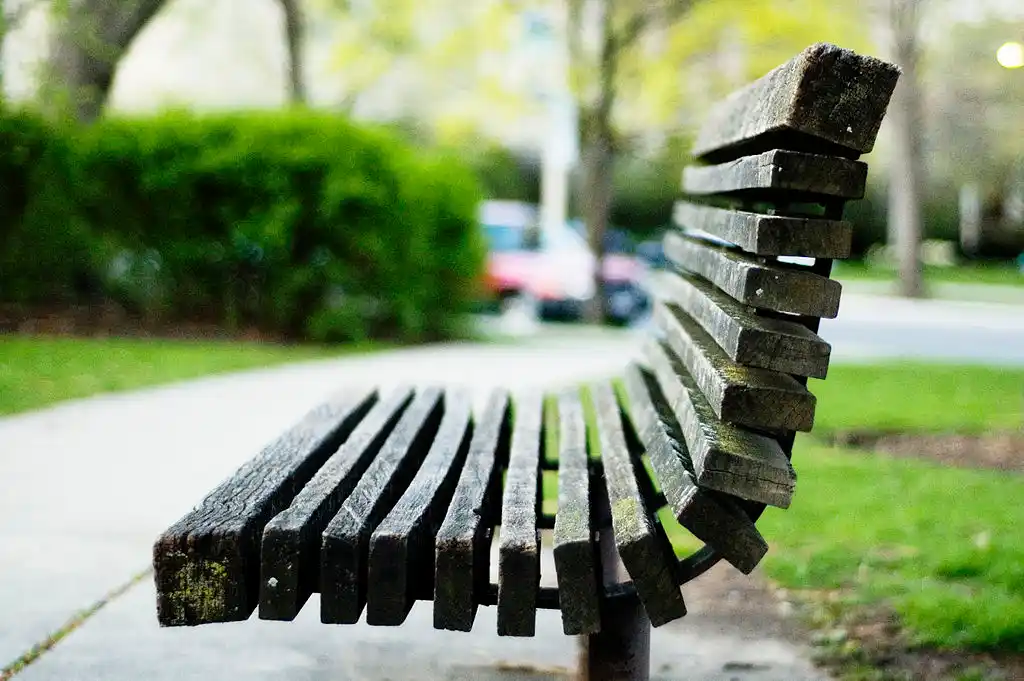 The Arré bench delivers stories that mattress. It hasn't achieved much sofar. But it's getting bedder.