Afroz Shah, who led the campaign to clean up Mumbai's Versova Beach, was detained for arranging food for the poor and helping migrants. He alleges that he was harassed by the police for two hours.
There are millions of people in the crowded city of Mumbai, but very few, if any, like Afroz Shah. The lawyer and environmental activist has won awards from the United Nations as well as publications like CNN and GQ for his tireless work in cleaning up Mumbai's Versova Beach. Shah followed up his campaign to clean Versova Beach with another seeking to decongest and depollute Mithi Creek. And in the last few weeks, as the coronavirus pandemic takes over life in Mumbai and the lockdown puts migrant workers in distress, Shah has been arranging food for the poor and helping transport migrants who are walking on highways around the city. However, an encounter with police last night has caused him to suspend his efforts.
Harassed for 2 hours by Tilak nagar police

Taken to the police station

Let off by saying please leave

Suspending all my activities to help the poorest of the poor

Sorry migrants – the system doesn't allow me to work for you

Broken heart. Broken soul

I cry and I am in pain pic.twitter.com/jxWTuo9Ddf

— Afroz shah (@AfrozShah1) May 19, 2020
In his tweet, Shah claimed that the police officers from Tilak Nagar police station detained him and the migrants he was ferrying in his vehicle, and ordered him to stop transporting them despite all of them having travel passes. He also alleges that he was harassed by the police for hours.
In a report published by The Quint, Shah spoke about how his latest mission to aid the migrants is difficult, but that he was willing to take on the challenge. "My mother gets worried. Is going out at this time in the midst of the coronavirus easy? I have been going out for the last 60 days. My mother says, 'Afroz, you will kill yourself.' I said I am a citizen of this country. I have stood for Mother Nature all my life and now I will stand with them (migrants). They need our help. There's no food, no water, walking thousands of kilometres."
There has been no statement from the police about Shah's allegations so far. However, on social media, many have come out in his support, citing the good work he has been doing for years.
Its sad to see My friend Afroz shah who took the initiative for cleaning of beaches and rivers in mumbai was physically and mentally abused by the tilak nagar police ….nw is it a crime to help the poor and needy?@CMOMaharashtra ,@AUThackeray @AnilDeshmukhNCP @AjitPawarSpeaks

— Dr Prakash Waghmare (@Prakash04375322) May 20, 2020
@CMOMaharashtra @AjitPawarSpeaks @AUThackeray
Requesting you to take firm note of this incident.
If good samaritan like Afroz Shah is harassed by police then we are not a 'welfare state'.. https://t.co/taegSav8Hq

— Avanish (@AvanishMane) May 20, 2020
There were more than a few people on Twitter who asked Maharashtra Chief Minister Uddhav Thackeray to take a look at the situation.
If this the state of @AfrozShah then God bless Mumbai 🙏🏽 https://t.co/Mmi84Vqs0Z

— archana tiwari (@archanatiwari20) May 20, 2020
Others were understandably disappointed that a citizen like Shah who engages in working for the greater good would be hampered by the authorities in his work.
This is not done. The police sometimes cant apply their Rational minds. Sad to see an activist like Afroz Shah being treated this way. I wonder what treatment will others be facing. Requesting you to Please be sensitive towards people @CPMumbaiPolice @MumbaiPolice @AUThackeray https://t.co/28hLk8OSet

— CLINTON LOBO (@LOBOCLINTON) May 19, 2020
The news has continued to snowball, with more people coming out to support Shah. However, the experience seems to have taken the drive out of the activist at the moment. After suspending his relief operations, he had to turn to Twitter to ask for help for those whom he had been providing meals during the lockdown.
After the trauma – at the hands of tilak nagar police station – last night

Emotional, physical and mental distress

Will not be able to provide food to following injured and sick person :

Umesh

Mataji

Micheal

Manoj

Laxmi

Need home cooked food and little caring.

Request. pic.twitter.com/iT4K3DzrDf

— Afroz shah (@AfrozShah1) May 20, 2020
Shah has selflessly served the city on multiple occasions. Here's hoping that this is only a minor hiccup in his long-lasting service. India needs more Afroz Shahs, now more than ever.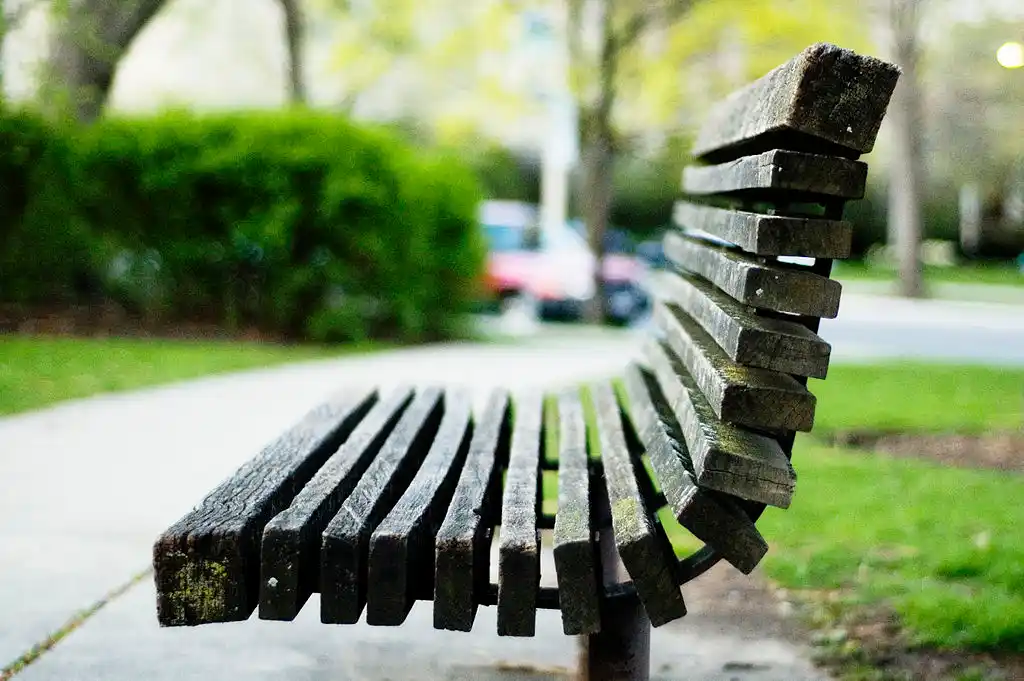 The Arré bench delivers stories that mattress. It hasn't achieved much sofar. But it's getting bedder.