The incident at Bandra station, where a crowd of migrant workers gathered on Tuesday afternoon, has become ground for political and communal infighting. Yet, a majority of the anger continues to be directed at the poor, destitute migrant workers, who only want to go home.
The Covid-19 lockdown has been met with calls for patience and solidarity from several quarters — Bollywood stars, industrialists and politicians alike have been using their status to appeal that we keep our collective sanity intact during this phase of uncertainty.
Unfortunately most of those calls seem to have been tossed out of the window in the last few days, as cases continue to pile up, and the lockdown sees another fresh extension. Social media is back to doing what it does best, as more anger over the virus continues to be directed at India's millions of marginalised people.
The latest incident comes from Mumbai's tony suburb Bandra, a place where Christian aunties haggle with Hindu vegetable vendors outside a Jamia masjid. The fact that Bandra is a place where several communities thrive together is not an alien concept for anyone who's stepped into the suburb in the last decade, but the videos that emerged on Tuesday, showing a large crowd of migrants near Bandra station, were enough to revive paranoia that a certain community was declaring war on the streets of the financial capital.
In fight against #coronavirus we all should be united but People like @kapilmishra_IND are not even listening to PM and giving communal colour to unfortunate incidence happened at bandra . @mumbaipolice should register FIR against such elements. pic.twitter.com/ENVQQtdhxB

— Sanjay Raut (@rautsanjay61) April 15, 2020
Indian Media-

Anand Vihar 🤐
Surat clases 🤐
Kashmiri Gate 🤐
Ghaziabad Mandi 🤐
BJP MLA Birthday 🤐
Jain ceremony 🤐

Bandra gathering 👨‍⚖👩‍⚖🤺🗣
Fact; Railway issued tickets before lockdown extension, ABP news spread rumours that trains will resume. Thanks!

— Salman Nizami (@SalmanNizami_) April 15, 2020
No less than the author of Sapiens, Yuval Noah Harari noticed this tendency of communalising every headline. A clip of his conversation with India Today anchor, Rahul Kanwal was doing the rounds on Tuesday.
@rahulkanwal asked famous author Yuval Noah Harari @harari_yuval to comment on India's reaction to the #COVID19 pandemic.

Observe Kanwal's body language as Harari says India must stop harassing Muslims.

Thank you, Harari. Indeed, the human solidarity is the way-forward. pic.twitter.com/iHjMfe6gdt

— Ovais Sultan Khan (@OvaisSultanKhan) April 14, 2020
Those who managed to see beyond religion, meanwhile, were surprised. Surprised to see that India — and specifically Mumbai — has a large number of undocumented migrant workers, with barely a few thousand rupees to their name, who couldn't wait to get back home. Consequently a thousand questions cropped up — Why are they all men, for instance? If they thought they were going home, why didn't they have any luggage? And most importantly, why are they standing so close to a masjid?
Bandra yesterday 😒😒 .

Did you think this would happen? why do you think this happened? pic.twitter.com/nZjdzmHGQp

— Kasturi Shankar (@KasthuriShankar) April 15, 2020
For anyone who actually wanted answers, meanwhile, they weren't very hard to find. For one, the area where the migrants had gathered was actually close to Bandra railway station, which — largely due to the fact that Mumbai happens to be one of the most cramped cities in the world — also happens to be near the masjid in question.
Then came reports that a majority of the migrants who had gathered there believed they were doing so to get a ticket back home. Why did they believe that? Because a news channel, and an activist associated with the NCP had apparently broadcast over the last few days that such a train would be made available. Why were the migrants all men, and not carrying luggage? Again most of them were daily wage earners who came to Mumbai with very little luggage, or families, who believed they had gathered there to purchase train tickets back home.
According to some migrant workers who came out today, it's because they wanted to show what they were feeling. Desperate, they apparently organised themselves to come out. They repeat 'we want to go home, even if it's on foot.' They say the food being supplied isn't enough.

— Saurabh Gupta(Micky) (@MickyGupta84) April 14, 2020
While action has been taken against both the activist and the channel for making false claims — and the politics of the situation continue to be debated with several leaders claiming it was a conspiracy against the state, and Worli MLA Aaditya Thackeray blaming the confusion on the Union government — a majority of the anger continues to be directed at the labourers, who possibly would be the last to be informed in any of these situations.
Here are people stuck with barely any food, in a detention camp, with no clarity over when they'll be allowed to return home, who've just been informed that a supposed Jan Sadharan train meant to take them home was not on its way after all. Clearly, holding them at fault goes against the Prime Minister's appeal to "spare a thought for the poor".
हो सकता है कि यह किसी की सदिच्छा हो, तो भी मेरा आग्रह है कि यदि सचमुच में आपके मन में इतना प्यार है और मोदी को सम्मानित ही करना है तो एक गरीब परिवार की जिम्मेदारी कम से कम तब तक उठाइए, जब तक कोरोना वायरस का संकट है। मेरे लिए इससे बड़ा सम्मान कोई हो ही नहीं सकता।

— Narendra Modi (@narendramodi) April 8, 2020
As the drama was unfolding in Mumbai, and calls for the Chief Minister Uddhav Thackeray to resign began to trend, similar scenes were seen in Surat. For the second time in a week, on Tuesday, migrant workers came out on the streets in Gujarat to demand that they be sent back home. Tired of the lack of food and the uncertainty surrounding their future in the textile business, a crowd had gathered five days ago in the same city, blocking streets, and making the same demands.
The visuals were also reminiscent of the migrant exodus that took place a few weeks ago at Delhi's ISBT, where fears that the crowd would lead to a giant outbreak of Covid-19 were met with a lathi charge. As the Mumbai police moved to arrest 100 migrants for gathering on the streets, several videos surfaced of the police dispersing mobs in Bandra with similar methods. About 80 migrants were arrested in Surat.
Seriously alarming how big this crowd in Bandra was today. This in a city with the highest number of #Covid19 hotspots. #Lockdown2 pic.twitter.com/hLek2F6Cxw

— Shiv Aroor (@ShivAroor) April 14, 2020
Maharashtra's Chief Minister Uddhav Thackeray, meanwhile, who has gone from being considered one of the country's most able administrators to one that needs to step down immediately — on Twitter at least — made an appeal to media houses: "Don't play with their emotions. They are poor people. I warn you don't play with their emotions."
But as we approach nearly one month of lockdown, it's also clear that these appeals seem to be falling on deaf ears. Whether arrangements are eventually made for the migrants to go home, and whether the economy will ever revive is unclear, but in all this one thing's clear: Our tendency to blame the poor for all our problems is thriving.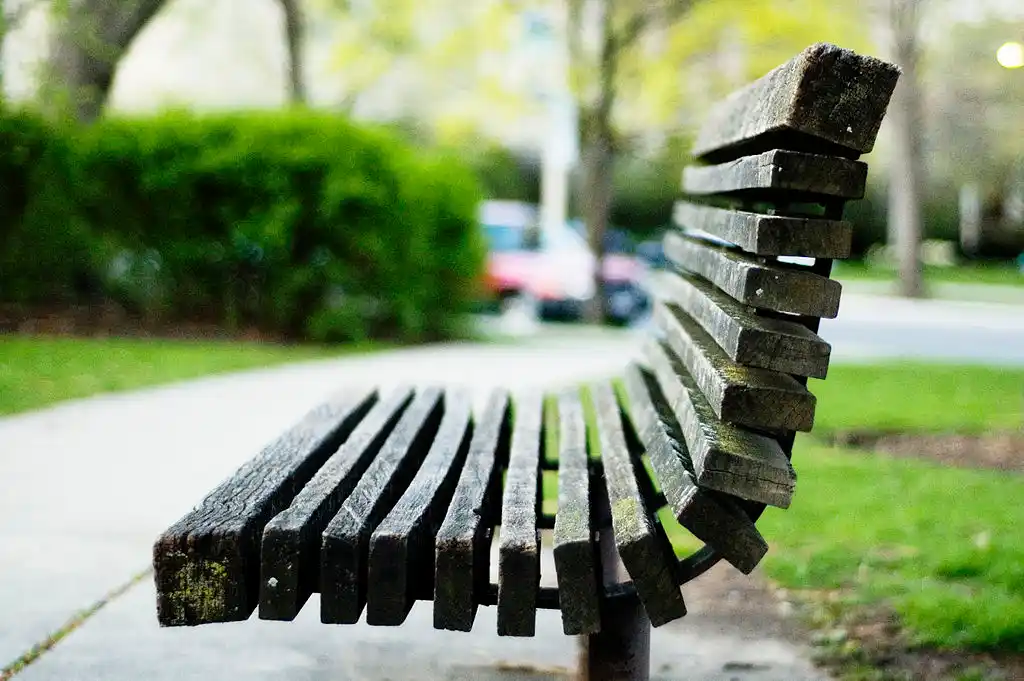 The Arré bench delivers stories that mattress. It hasn't achieved much sofar. But it's getting bedder.