Malegaon has reported an unusual spike in deaths in April, even though the city's Covid-19 count remains low. Could this be the result of low testing and social distancing measures in the densely populated city?
India has officially entered Phase 3 of its coronavirus lockdown and weeks after the first announcement, much uncertainty still continues to surround us.
With 42,533 confirmed cases across the nation, around 12,296 cases are reported in Maharashtra alone. Now Malegaon, dubbed as the state's textile hub, has emerged as a new major Covid-19 hotspot.
Earlier last month, Malegaon recorded five positive cases on April 5, and its first death three days later on April 8. Since then, the number of registered cases have steadily escalated, with over 200 individuals testing positive and 12 deaths overall, according to records of the Public Health Department. However, the records claim that there has been no Covid-related death over the past week since April 27.
But this claim has raised quite a few concerns as the number of deaths in the city has unusually shot up.
Malegaon has reported 580 deaths for the month of April, which is a 48 per cent spike in the number of deaths in comparison to that of March (390) as per the civic records quoted by The Indian Express.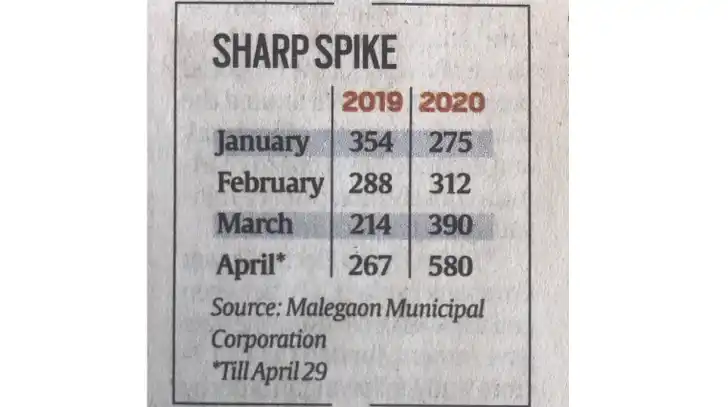 While some officials have blamed the shut down of private hospitals and the lack of accessibility to medicines, the possibility that some of those who have died may have had the coronavirus but went by undetected has led to apprehension. If this turns out to be the case, it's likely that they could have passed the infection to people they came in close contact with.
Health reporter Anoo Bhuyan echoes these doubts.
As we embark on this morbid process of dead body counting…

We dont know if the "spurts" are:
– COVID deaths not being counted
– Or non COVID deaths who may have been denied healthcare due to lockdown https://t.co/zwAeHinais

— Anoo Bhuyan (@AnooBhu) May 4, 2020
In an attempt to understand the mysterious death surge in Malegaon, the state government has now decided to test family members of all those who died after April 10 at random. "Without a thorough study it would be difficult to say if some of these deaths happened due to Covid-19," IAS officer Pankaj Ashiya told The Indian Express. Ashiya presently oversees the Malegaon Emergency Operation Centre which was established after the Covid-19 outbreak in the city. "We have decided to randomly test family members of all those who died post April 10 to check if they are carrying an infection."
#Malegaon Mystery: Coronavirus count is low, but overall deaths see an unusual spike in April#COVIDー19 pic.twitter.com/DsGcTrcbHr

— editorji (@editorji) May 4, 2020
While the Maharashtra government acted in time to test and contain the virus in bigger cities like Mumbai and Pune, the unprecedented rise of positive cases in smaller towns like Malegaon could be attributed to the lack of monitoring and testing. To make matters worse, the city is also densely crowded with a population of nearly six lakh. Almost 10-15 people share living spaces of 100-150 sq ft. The conditions barely leave any room to practise social distancing.
The lack of understanding and fear of quarantine could downplay the magnitude of the issue.
Need to soften the quarantine rules in malegaon in order to get more pts to identify and test. This phobia of quarantine is causing a greater damage and poses a bigger outbreak risk in near future. Kindly help mobilising the same @OfficeofUT

— Farani Avais (@farani92) April 28, 2020
"We are stretched thin and but are doing all we can with the resources we have. The high deaths in the city are a matter of concern but not all are victims of the virus. A lot of these deaths have happened because of the shutting down of services by private hospitals, reasons Nitin Kapadnis, Deputy Commissioner of Malegaon Municipal Corporation. "We are now working overtime to ensure that private hospitals open up."
State Health Minister Rajesh Tope along with the state government has now started "Mission Malegaon" with an aim to curb the situation. "Private hospitals have been asked to restart, the Collector has been ordered to ensure non-Covid patients are treated there. Fever clinics and mobile vans have also been started to ensure door-to-door survey is done," he said.
Ok, this is interesting. In Malegaon in April, 12 people died due to Covid but the number of deaths is double that of last April. So now the government will test.

Where else is this happening? And if deaths don't show such a significant jump, will they even be investigated?

— Suma (@sumatweet) May 4, 2020
Whether those efforts will actually change anything, remains to be seen.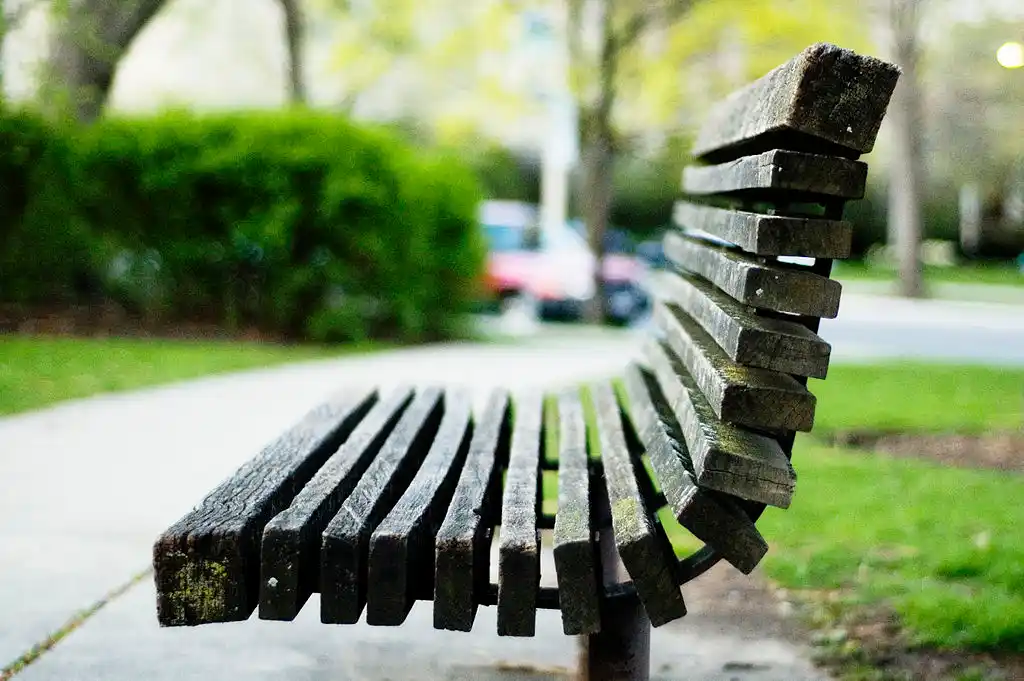 The Arré bench delivers stories that mattress. It hasn't achieved much sofar. But it's getting bedder.