A study conducted in Wuhan district, China's epicentre of the coronavirus, claims that people with Type-A blood were more vulnerable to the coronavirus and its symptoms. What about Type B and O?
Research into the deadly coronavirus pandemic in China has apparently thrown up some good news and some bad news — depending largely on what type of blood you have.
A study conducted in Wuhan district, where the virus first originated, claimed that people with Type-A blood were more vulnerable to the coronavirus and its symptoms, than those with other blood groups. The same study states that people with Type-O blood seem to be more resistant to coronavirus, sparking panic in some and relief in others.
Blood type A seems to be more susceptible than blood type O to SARS-CoV-2 infection. No doubt that glycans play a role in this as the blood group determinants are sugars. #glycotime
Relationship between the ABO Blood Group and the COVID-19 Susceptibility https://t.co/U589KF2Dso pic.twitter.com/HUFm32fVer

— Shi Yan (@mryanshi) March 17, 2020
Covid-19 good news:
-slowing it down increases likelihood that we have enough respiratory tx.
-less severe in Blood type O.
-Some think we may have treatments rolling out in a year and a vaccine in 18 months.

— Valarie, Pronouns She/Her 🏳️‍🌈KHIVE (@speechwithease) March 18, 2020
The study, conducted by researchers from the Centre for Evidence-Based and Translational Medicine in China, compared blood types of 2,173 patients who had tested positive for Covid-19, and found that over 37 per cent of them had Type-A blood while only about nine per cent had Type-O blood.
While this clearly indicates that one blood group is more vulnerable, the results have also been accompanied by several calls to read between the lines. For one, the study hasn't been peer reviewed, and for another, according to the authors' own warnings, there could be risks involved in using it "to guide current clinical practice". A few social media users, too, appealed to not take the study so literally.
Among one of the researches conducted in China, of 206 patients who died, 85 had type A blood and 52 with type O. #COVID19. Needs more research to comment. Don't be afraid if you have A group.

— Dr. Mohamed Ali (@Moxamedalu) March 17, 2020
This says "seem more resistant" not immune. Big and important difference.
Also says "Of 206 patients who had died from Covid-19 in Wuhan, 85 had type A blood, which was 63 per cent more than the 52 with type O. The pattern existed across different age and gender groups."

— Julie Ann Emery (@julieannemery) March 18, 2020
Still, even as the study's own authors admit that the tests are preliminary, it has still led to a fair share of paranoia and conspiracy theories.
if blood type A resist most disease according to studies.. what if corona virus is only a precursor to a more deadly strain of virus.. COVID contaminates people with A type.. will we be prepared fornit?

— No BS (@Bluehedgehog32) March 17, 2020
IT'S JUST A THEORY JAKE. KEEP YOURSELF CLEAN AND HEALTHY YO HAHAHAHAHA

— Sweet Tooth (@GabCastillo6221) March 15, 2020
Meanwhile, as all doctors across the world have been doing for the last few weeks, doctors in China not associated with the study, too, have appealed that everyone stop panicking over every coronavirus headline.
"If you are type A, there is no need to panic. It does not mean you will be infected 100 per cent," one researcher said. "If you are type O, it does not mean you are absolutely safe, either. You still need to wash your hands and follow the guidelines issued by authorities."
So basically, the only takeaway from this study is that the only apparent answer to the question, "Is Type A blood more susceptible to coronavirus?" is, "We're still not sure."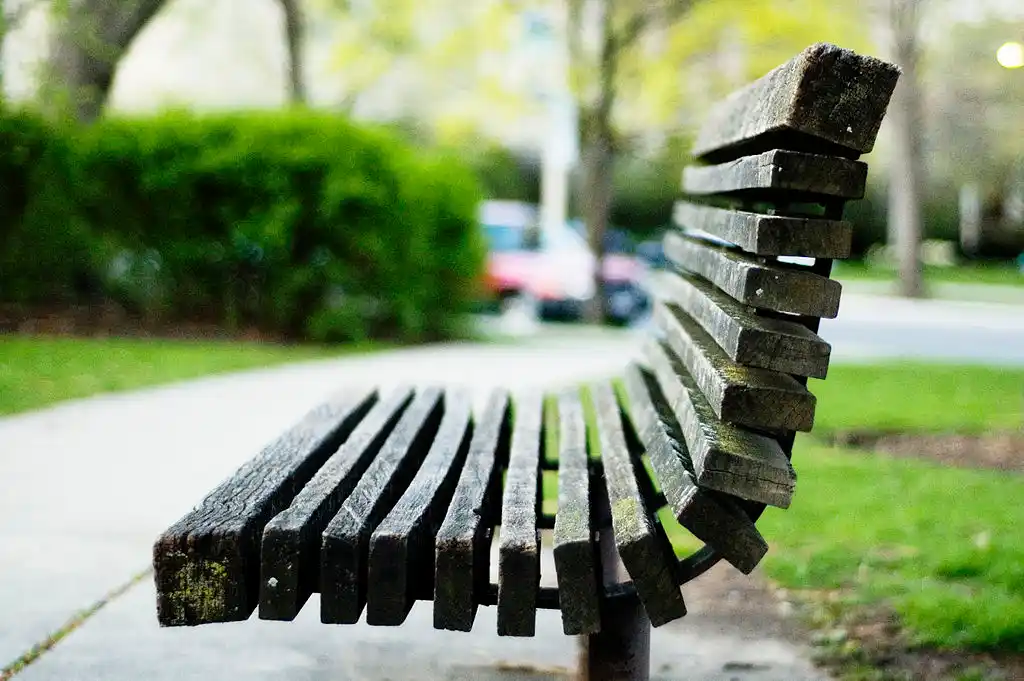 The Arré bench delivers stories that mattress. It hasn't achieved much sofar. But it's getting bedder.