Even as Delhi has to introduce a 70% tax on liquor to dissuade people from lining up at alcohol shops, another state has found what could be a safer alternative. Chhattisgarh's state government can sell liquor online. Could online deliveries be the future of alcohol consumption?
The opening of liquor stores in India after over 40 days of a nationwide lockdown was met with widespread chaos, as customers flocked to the shops in crowds that blatantly flouted the guidelines of social distancing. In several major cities, like Delhi and Mumbai, liquor shops that opened in the morning had to be quickly shut by police officers after the crowds became too large to safely manage. The scenes outside the liquor stores were a horrific vision to anyone who's been taking the advice of doctors and scientists seriously during this time, and state governments across India are trying to navigate their way around this thorny problem of overcrowding at newly reopened liquor shops.
For example, in Delhi, where some of the most ridiculous images of the crowds were captured by news reporters, the government has announced that it will be adding a 70 per cent "prohibition tax" to the sale of liquor, so as to dissuade customers from purchasing it, and more importantly, to stop them thronging the liquor shops.
Delhi government imposes 70 per cent "special corona fee" on sale of liquor: Sources

— Press Trust of India (@PTI_News) May 4, 2020
However, another state has found what could be a safer alternative to the unavoidable gatherings that will occur outside liquor shops by allowing the sale of liquor online. In Chhattisgarh, the state government has launched an online portal for home delivery of liquor, available to all residents staying within Green Zones.
Chhattisgarh govt. has set up an online portal to facilitate home delivery of liquor in Green Zones in the state. A public relations department official said, "The state govt. has given permission for the online sale of liquor so that crowding at wine shops can be discouraged." pic.twitter.com/D5K8l8g7Mi

— MBC TV ODISHA (@MBCTVODISHA) May 5, 2020
Chhattisgarh's state government can sell liquor online, as sale of spirits within the state are controlled by the state-run Chhattisgarh State Marketing Corporation Limited (CSMCL). In other states, private vendors apply to the states for a license to sell liquor. Two national level alcohol industry bodies, All India Distillers Association (AIDA) and Confederation of Indian Alcoholic Beverage Companies (CIABC), have suggested to the government that online sale and home delivery of liquor should be permitted to avoid a repeat of the scenes seen yesterday, said a PTI report.
"We have already suggested home delivery for liquor as we had anticipated that there would be rush and crowding. This can only help in reducing the footfalls at the liquor shops," the report quoted AIDA Director-General Shobhan Roy as saying. It's a view that has found support from many on the internet.
Not sure how will this help anything but State coffers.

High time for online sale of #liquor:

Have a proper licensing system, allow states to transport #liquor + safety norms for delivery.

Include age-gating tech+ mandatory age-checks at the point of delivery & cap quantity. https://t.co/Y9FhdX3wp8

— Utkarsh Anand (@utkarsh_aanand) May 4, 2020
There have been people tagging their elected representatives – from Amit Shah to Arvind Kejriwal – to request that the sale of liquor may be made available online.
Dear @AmitShah Bhai Have you seen the Queues in States to buy Liquor. You had an opportunity to sell it through Online by employing many who has lost job and have Bike and Car. Am I asking for Heaven?

— Raghu (@RaghuramanMenon) May 4, 2020
@AamAadmiParty – In the prevailing position of Covid-19, sale of Liquor should be online plus delivery charges to avoid the long queues and rush at wine shops.

— VIJAY KUMAR NAYAR (@VIJAYKUMARNAYAR) May 5, 2020
Selling liquor online in India has traditionally been an activity where an entrepreneur has to jump through hoops to get the license and regulations – which vary in each state – and even then, laws can be amended at short notice, endangering their business. The local wine store has always won out against online delivery of liquor. Perhaps this is another part of our lives that will change forever once this pandemic has passed.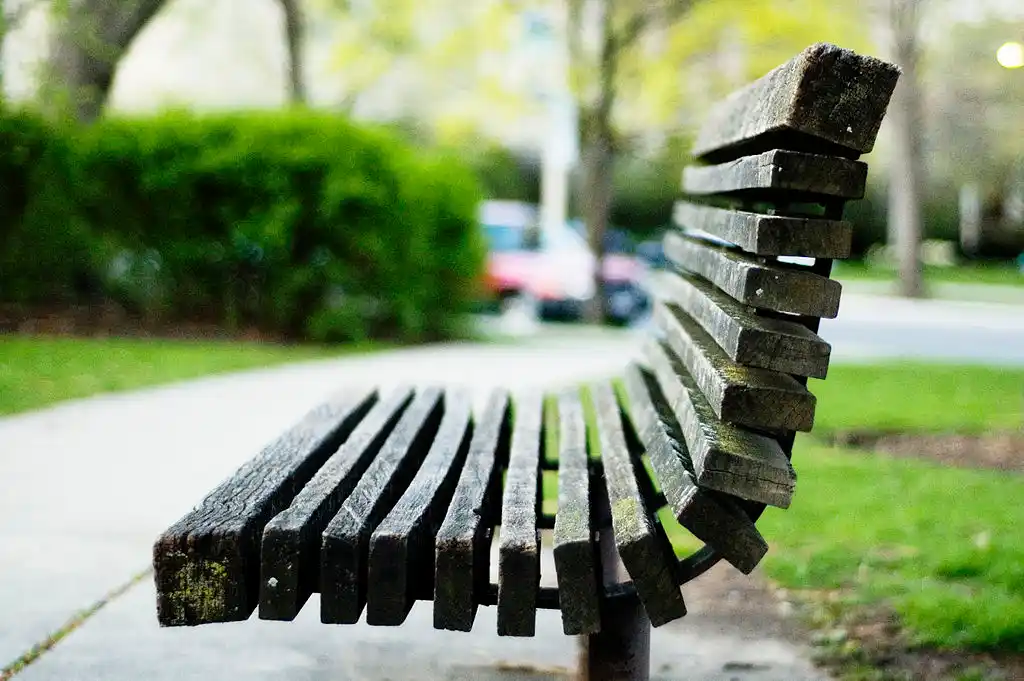 The Arré bench delivers stories that mattress. It hasn't achieved much sofar. But it's getting bedder.