A new short film that features Amitabh Bachchan, Rajinikanth, Chiranjeevi, Ranbir Kapoor, and Priyanka Chopra, among others, has been winning hearts online for both its message and inventiveness. But there is more to this film than its staggering star cast...
The last couple of days of quarantine has seen the sudden appearance of a number of Bollywood stars. From an inspirational music video starring Akshay Kumar and others, to Farhan Akhtar strumming his guitar on Instagram, celebrities are trying their best to keep us entertained during this lockdown, while also convincing us to stay at home.
A short film that premiered on Sony TV on Monday night aims to do the same. Starring names that you'd usually see in a list of the world's most well-known actors — Amitabh Bachchan, Rajinikanth, Chiranjeevi, Ranbir Kapoor, and Priyanka Chopra, to name just a few — "Family" has been winning hearts online for both its message and inventiveness.
When it comes to public service ads , there can be no better sutradhar than Amitabh Bachchan. This #lockdown #stayhome We Are One Family ad film featuring Mohan Lal, Rajani, Ranbir, Alia et al, is inspired creativity ! Link herehttps://t.co/yHjurXaxaO pic.twitter.com/5lXajZcDpO

— Chitra Narayanan (@ndcnn) April 7, 2020
The film was put together by lyrics-poet and censor board chief Prasoon Joshi, and is a part of Bachchan Sr's "We Are One" initiative. It was tweeted on Monday night by the star of the film himself, with a rather hopeful message (T-3493).
T 3493 – When you see that the cause is greater than the idea you dreamt of .. there is just immense joy and gratitude for all my colleagues and friends in the making of this historic effort !

WE ARE ONE and WE SHALL OVERCOME ! Jai Hind ! https://t.co/WoquwkSyqT

— Amitabh Bachchan (@SrBachchan) April 6, 2020
Most of the four-minute short is based around Bachchan Sr's hunt for a pair of sunglasses. As the scene shifts between backdrops, we're introduced to the cast, which joins the hunt. The actors, obviously, never appear on screen together, since each of them are recorded in their respective homes.
But there was more to this film than the seemingly simple plot.
"There's another reason why we made this film," Bachchan Sr explains at the end of the clip, which is also on YouTube. "Indian film industry is one. We all are one family… But there is another large family which supports us and works with us. And that is our workers and daily wage earners, who are facing great difficulty due to the lockdown…"
Taking note of this crisis, the makers and producers of the film, have pledged to raise a fund that'll provide relief for film industry employees in these tough times. Bachchan Senior's "We Are One" initiative has already pledged to provide for 1 lakh daily wagers.
The film has received a lot of praise online, some of which — much like the film itself — came from rather well-known faces:
This is so amazing! So brilliantly and cleverly told! So rightfully said that we are one huge family! A family that creates and entertains! We stand by each other through thick and thin! Salute to @SrBachchan and the entire team of actors and creators for making this!❤️❤️❤️ https://t.co/XcNbunGQCs

— Karan Johar (@karanjohar) April 6, 2020
As we enter another week of the 21-day lockdown, there's no bigger message that celebrities can spread than the need to keep our spirits up, and contribute in whatever way we can. And Amitabh Bachchan's final few words from his PSA is another great example of exactly that — "This too shall pass."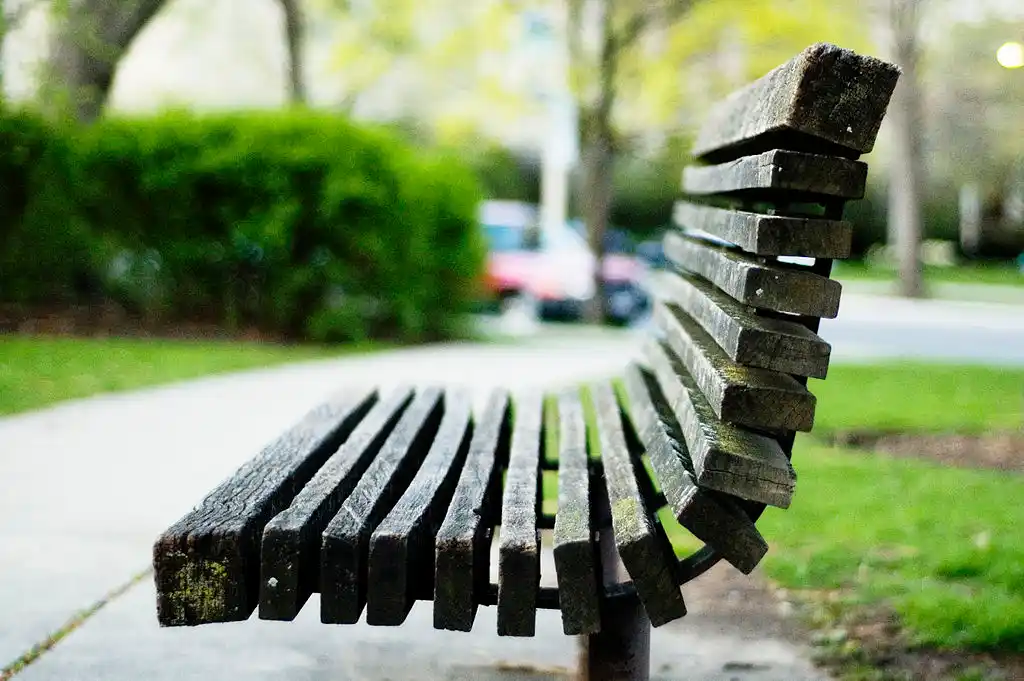 The Arré bench delivers stories that mattress. It hasn't achieved much sofar. But it's getting bedder.