Yesterday, Radha Devi had ₹207 in her bank account. Today, she has ₹26,000. None of that money came from the government, which had promised to transfer ₹500 to the poor.
While the nationwide lockdown was issued in order to contain the coronavirus pandemic, the lack of planning and management ensued a crisis of its own – one that has hit the economically weaker sections of our society the hardest. Our daily headlines continue to ring in news worse than the previous one but then comes a story that restores your faith in mankind.
This time help came to a troubled and hapless 50-year-old Radha Devi from Uttar Pradesh. Not from the government but from the Indian public.
On learning that the government was transferring ₹500 to the bank accounts of the poor and underprivileged under the Pradhan Mantri Jan Dhan Yojana, Devi decided to visit the bank to collect the money. However, with public transport grounded due to the lockdown, Devi, who has a spine disorder, had no choice but to walk 30 kilometres from Agra to Firozabad to get to the SBI branch in Pachokhara village along with her 15-year-old son. However, her long journey was in vain. On reaching the branch, she was informed that the money is being transferred only into Jan Dhan accounts. Devi who has a zero-balance savings account thus could not make the claim and had to cover the 30 kilometres back home yet again on foot empty-handed.
UP: Woman, 50, walks 30 km for Rs 500, returns home after learning she doesn't have Jan Dhan account
https://t.co/0clDLGysml

— Arvind Chauhan (@arvindcTOI) May 3, 2020
The video of her plight posted online was quick to grab the attention of kind-hearted Indians. And it has consequently turned her life around as help started pouring in from all corners of the country.
Update: According to @TheOfficialSBI SBI, till yesterday Radha account had Rs 207, however after TOI story, on April 4 till 3 pm, her account reflects Rs 21059. A total of 24 contributors have wired the amount.

— Arvind Chauhan (@arvindcTOI) May 4, 2020
Devi's bank barely had ₹207 yesterday. Today, her bank balance has gone up to ₹26,000. "A total of 29 individuals have made contributions to her bank account so far," Laxman Singh, SBI's Pachokhara branch manager informed The Times of India, who first reported the story.
Union Minister of State Arjun Ram Meghwal's personal assistant, GA Prithvi too provided the woman with monetary aid. Besides requesting minister
Union Minister of State for Finance & Corporate Affairs Anurag Thakur to provide her a Jan Dhan account, Prithivi has also asked Health Minister Dr Harsh Vardhan to treat her spine alignment for free of cost under the PM Ayushman Bharat Scheme.
Pained after reading this article. I have sought the poor woman's bank account details and immediately sent her my one day earnings of Rs.2,114/-

I pray to god to give her good health & happiness@narendramodi @blsanthosh @nsitharaman @ianuragthakur @rkumar1958 @DrTamilisaiGuv https://t.co/cM1AMBz4wr pic.twitter.com/4grJxc8GTw

— PRITHVI G.A (@gaprithvi) May 4, 2020
Understandably, Devi is beyond overwhelmed with the help and support she has unexpectedly received. Taken by the outpour of kindness from strangers, she said, "Not even in my dreams, I could have imagined such love and affection from people I don't even know. This money will help me and my family in the lockdown period."
Journalist Arvind Chauhan, who covered the story, has provided her bank details for any one willing to contribute.
Sharing the bank details for those who wish to help the woman

Name: Radha
Account: 35149149103
IFSC Code is SBIN0006537

— Arvind Chauhan (@arvindcTOI) May 4, 2020
And netizens have been quick to provide Devi with the relief they best could.
You deserve appreciation too. More journalists should take name and bank details of needy people wherever they meet, if they have accounts. Common citizens will definitely come forward to help.

— PREETI SINGH (@preetitejsingh) May 4, 2020
I love humanity!

— Abhilasha (@Iamsanjana58) May 4, 2020
Not all hope is lost.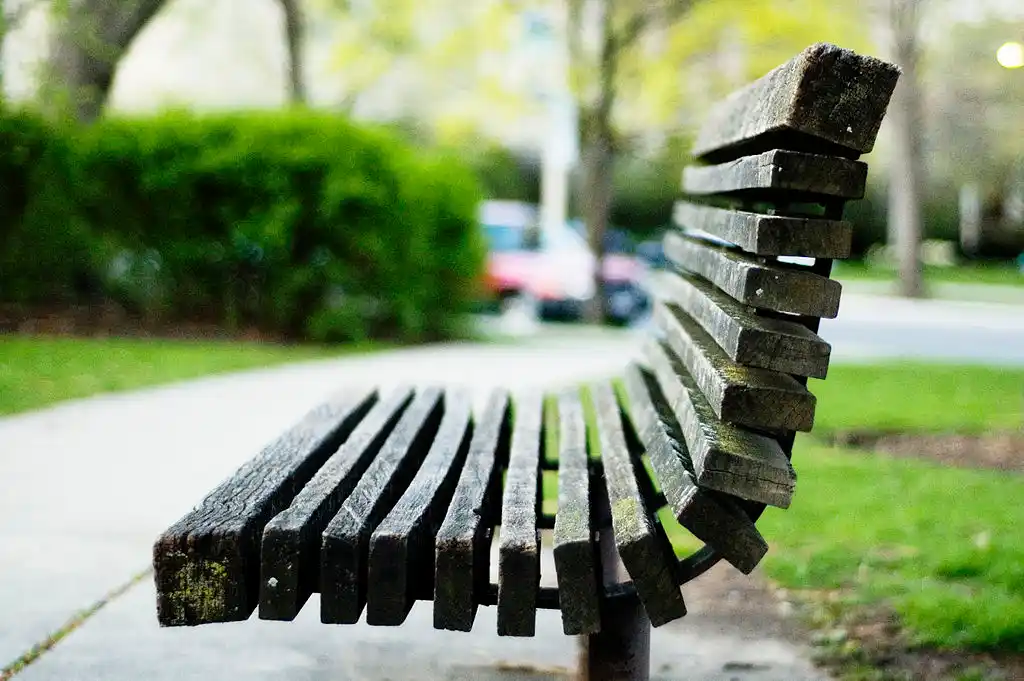 The Arré bench delivers stories that mattress. It hasn't achieved much sofar. But it's getting bedder.