As Mumbai prepares 76,000 beds for Covid-19 patients, many of the city's most famous locations have been turned into modular hospitals. This includes places like Mahalaxmi Racecourse, Nehru Planetarium, Mahim Nature Park, and National Sports Club of India.
Ever since India entered a nationwide lockdown to prevent the spread of coronavirus in March, the country's crowded cities have worn a deserted look. In Mumbai, known as the city that never sleeps, many shops lining the streets have had their shutters down and the roads, so often choked with vehicular traffic, have appeared mostly empty except for a few citizens going about their business. And now, as the state braces for a peak in its number of positive Covid-19 cases, some of Mumbai's most recognisable landmarks have also been transformed into isolation centres to treat patients.
76,000 #COVIDー19 isolation beds coming up. Isolation centers at Mahalaxmi Racecourse, Nehru Science Center, Nehru Planetarium, Mahim Nature Park & NSCI as #COVIDー19 heads for May peak in Mumbai https://t.co/YJQfUYXOVT @MumbaiMirror

— Chaitanya Marpakwar चैतन्य मारपकवार (@ChaiMIRROR) May 5, 2020
Early in May, reports emerged of the city authorities plan to prepare 76,000 beds for patients throughout the city. This included places like Mahalaxmi Racecourse, Nehru Science Centre, Nehru Planetarium, Mahim Nature Park, and National Sports Club of India (NSCI), all spots that were earlier used as recreational spaces by the people of the city. That plan has been put into motion, and now, many of Mumbai's most famous locations are the site of modular hospitals engaged in treating patients with Covid-19.
This evening I also visited the modular hospital coming up at Mahalaxmi Racecourse. 370 beds in this unit, another unit of 600+ beds + ICU beds as well. Such jumbo facilities are coming up across the city. pic.twitter.com/WjxqzjPPtk

— Aaditya Thackeray (@AUThackeray) May 15, 2020
Aditya Thackeray, Shiv Sena leader and Member of Parliament, recently went on a round of visits to these newly set-up centres, inspecting the facilities and checking their readiness to receive patients. One of these was at Mahalaxmi Racecourse, where the parking lot has been converted into an isolation centre with a capacity of 300 beds, with plans to add 500 more.
Mahim Nature Park is being converted into a quarantine facility. 400 beds and 50 portable toilets will be a part of this facility. Asymptomatic patients and those suspected positive, will be kept in 2 different sections within the facility. @disha2791 reports pic.twitter.com/W8pai0hajd

— Mirror Now (@MirrorNow) May 18, 2020
Mahim Nature Park, a spot of green in the heart of Mumbai's concrete jungle, was also converted into a centre to house patients, particularly those from the densely populated slum of Dharavi. At the moment, the facility has 400 beds, but there are plans to increase that number to 1,200.
Today visited NSCI & interacted with @UghadeSharad @DrMuffi Excellent facility & team work. Thank @AUThackeray for leading from the front. Hope we r able replicate the same in @mybmcWardE at Richardson. pic.twitter.com/9WbIwTesny

— Rais Shaikh (@rais_shk) May 18, 2020
Another new isolation centre that has come up is at NSCI – a venue that would formerly host music concerts, theatre events, and exhibitions. The domed stadium now has 600 beds, with provisions also in place for patients that require Intensive Care Unit beds.
The @MMRDAOfficial handed over the BKC Modular Hospital facility to @mybmc today as it moves to building phase 2.
Phase 1 has 1020 isolation beds with 504 beds of oxygen facility and will be operationalised this week.
Phase 2 will have 100 ICU beds and 900 isolation beds. pic.twitter.com/z54lGc5b5N

— Aaditya Thackeray (@AUThackeray) May 18, 2020
Meanwhile, Bandra-Kurla Complex (BKC), where many multinational companies and banks have offices, has also been used as a site to house patients with Covid-19 symptoms. Work has begun in BKC on the construction of a 1,000-bed facility, which can be scaled up to 5,000 beds should the need arise.
Other spots where medical facilities have been set up include NESCO grounds. However, the plan to convert open spaces has not gone unopposed. It was reported that Mumbai's iconic cricket ground, Wankhede Stadium, was also going to be used to house Covid-19 patients, but the impending monsoon and opposition from local residents prompted the authorities to abandon Wankhede Stadium as a possible location.
Coronavirus has altered the way Mumbai operates, and now it is even changing the very face of the city.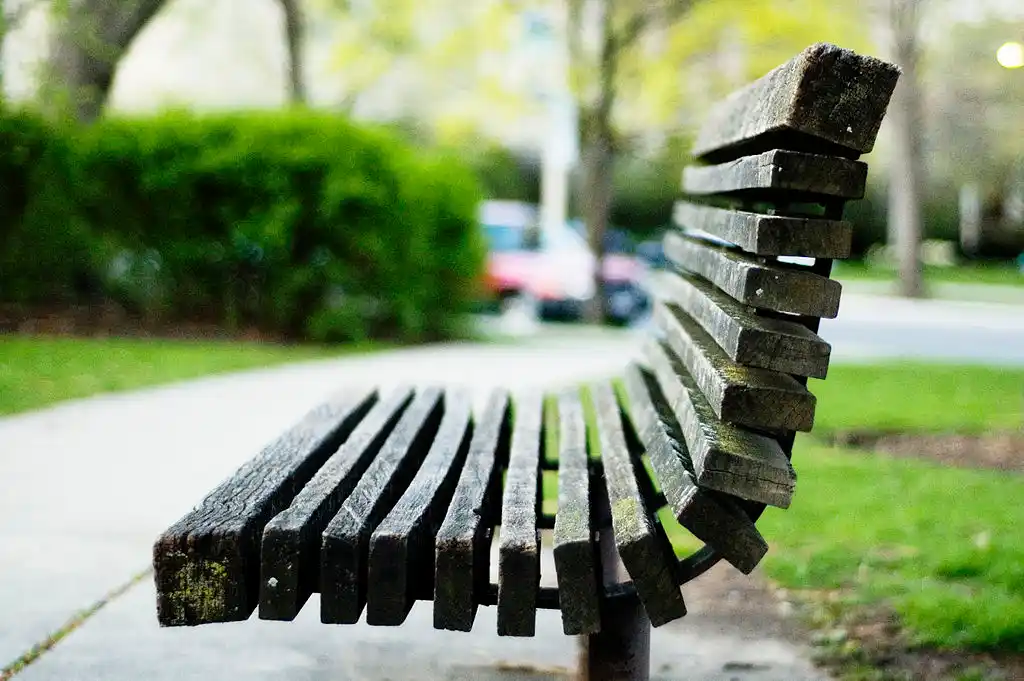 The Arré bench delivers stories that mattress. It hasn't achieved much sofar. But it's getting bedder.