India's popular music festival, Sunburn, has decided to throw caution to the wind. Set to take place in Vagator, Goa, the festival will be returning with a "completely new avatar" and "limited capacity" from 27-29 December. The internet has only one advice: Don't go.
The coronavirus outbreak has moved major aspects of our lives to virtual spaces. Although the unlock rules come with a certain sense of normalcy, the pandemic is far from over. Being cautious of our health and surroundings is still as important as it was back in March. But it seems like India's popular music festival, Sunburn, has decided to throw caution to the wind.
While the rest of us struggle to figure our way around the new normal, the organisers of the Sunburn festival took to Twitter to surprise drop the dates for this year's event. Set to take place in Vagator, Goa, the official account stated that the festival will be returning with a "completely new avatar" from 27-29 December.
Presenting Sunburn Goa 2020 in a completely new avatar. A new beginning. Join us for great music & beautiful vibes at Vagator, Goa, on the 27th, 28th and 29th of Dec 2020.
Sunburn Goa 2020 Protocols – https://t.co/SEja01z29u#SunburnGoa2020 #TheShowMustGOAOn pic.twitter.com/Eh6UZhK1se

— Sunburn Festival (@SunburnFestival) November 1, 2020
Err… okay? And what about Covid?
Seems like the organisers haven't completely forgotten the pandemic yet. In compliance with the WHO guidelines, the festival will allow a limited capacity of 20%. Social distancing and thermal scanning will be put into action. Festival-goers are needed to keep their masks on throughout and won't be allowed entry without the Aarogya Setu app.
Percept Live announces #SunburnGoa2020. The festival to happen at #Vagator Goa on 27th, 28th & 29th Dec even as state is dealing with COVID 19 crisis. Early Bird Tickets to go Live from Nov 4; Limited capacity, #SocialDistancing, #Aarogyasetu app, thermal scanning to be mandatory pic.twitter.com/lDd1jbf82q

— PrimeTVGoa (@PrimeTVGoa) November 1, 2020
Except, the Aarogya Setu app has pretty much been debunked. Not even the government is sure who made our beloved "Covid tracking" app. Making the app mandatory for festival-goers would also risk their privacy. Plus, wearing masks while doing strenuous activities is… avoidable.
Tbh, netizens aren't impressed either. And their anger is justified.
WTF you mean by 20% capacity ? Are you going to put circles infront of the stage for drunk people to dance with social distancing ? Our Goan doctors are already not getting paid + have to leave their residency to convert rooms for Hospital beds. Have some sense of responsibility.

— CONRAD BARRETO * (@conradbeckham) November 1, 2020
So we will be ending 2020 with the biggest joke of the year. Maintaining 'social distancing' at an EDM festival while partying and mingling and a gathering of 12k people will be considered a small number.
#SunburnGoa2020

— vaishnavi 🍉 (@kasaakaii) November 2, 2020
Beach dance party > pandemic?
Is a massive beach dance party necessary when the pandemic is still there?! #SunburnGoa2020 #Corona #COVID

— JASMEEN G DUGAL (@jasmeenGdugal) November 2, 2020
Sunburn 2020, the Covid-19 edition.
Dear @SunburnFestival @PerceptEMC @DrPramodPSawant @goacm @visrane

I fixed the #SunburnGoa2020 poster.

Please use this going forward.

Warmly! pic.twitter.com/XhcfTDYbbM

— AML (@alysha_lobo) November 2, 2020
So it is #SunburnGoa2020 "Live Again… Die Later" 😷 pic.twitter.com/E0bzIFast1

— #YouDrawMyTweet 🎨 (@K1llustrator) November 1, 2020
It was barely two months ago that the state government had put the proposal of the music festival on hold. "To us, the safety of people is more important," tourism minister Manohar Ajgaonkar had stated. "I'm not in favour of allowing EDM festivals at least till a vaccine for Covid is introduced." While we are far from sealing a deal on the Covid vaccine, it's ironic that these festivals are now being deemed important.
Ajgaonkar: No EDM fests till vaccine found https://t.co/RDo3qeOVlv

— TOI Goa (@TOIGoaNews) September 17, 2020
Are we about to witness a wave of new Covidiots?
When families are celebrating festivals from a distance, ritual trips to home are cancelled, school & work remains online, weddings are short & small with highly curtailed guest list, #SunburnGoa2020 seems like an entirely unnecessary & insulting proposition. What absurdity

— Kanya of East (@That_Desi_Girl) November 2, 2020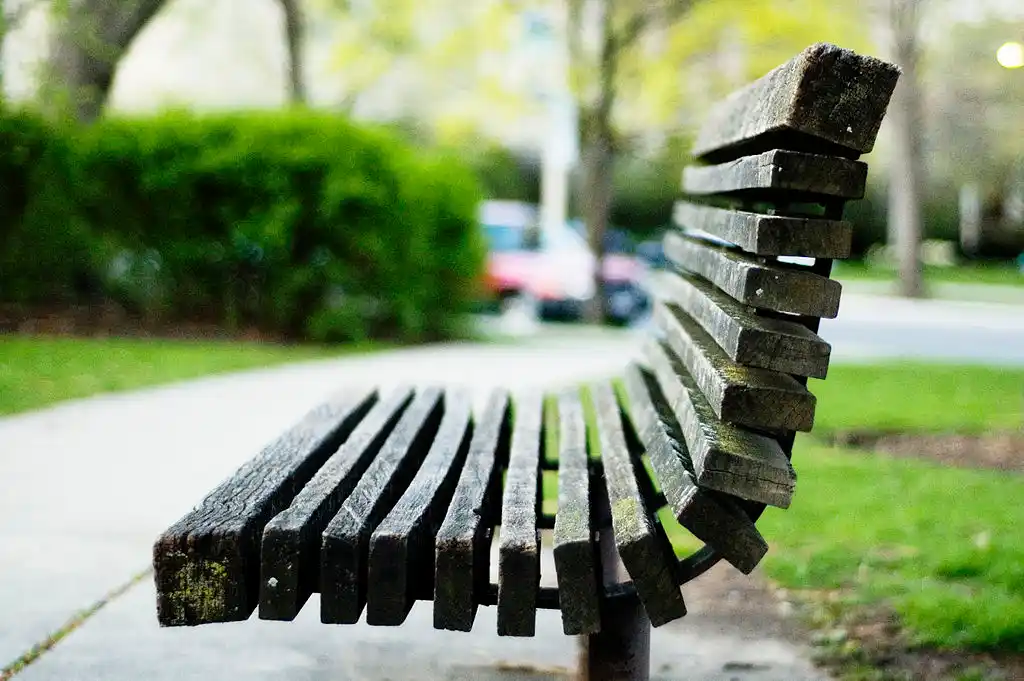 The Arré bench delivers stories that mattress. It hasn't achieved much sofar. But it's getting bedder.