The coronavirus pandemic will push the world economy into recession. But if a UN report is to be believed, India is likely to escape it.
With entire countries under lockdown, factories shut and trade halted, the impact of the coronavirus on the world economy is expected to be devastating. According to a latest report by the United Nations Conference on Trade and Development (UNCTAD), "The world economy will go into recession this year with a predicted loss of global income in trillions of dollars. This will spell serious trouble for developing countries, with the likely exception of China and the possible exception of India."
India, China likely to escape world recession: UN reporthttps://t.co/TmXui3c0io

— Shekhar Gupta (@ShekharGupta) March 31, 2020
The report, however, did not give a detailed explanation as to why and how India and China will be the exceptions as the world faces a recession and loss in global income that will impact developing countries.
Last week, IMF chief Kristalina Georgieva had declared that "we have clearly entered a recession" and added that the Covid-19 pandemic has driven the global economy into a downturn that will require massive funding to help developing nations, which have suffered an exodus of capital of over $83 billion in recent weeks.
"We have entered a recession" that will be worse than in 2009 following the global financial crisis, says IMF chief Kristalina Georgieva pic.twitter.com/PvLguUNczD

— Hindustan Times (@htTweets) March 28, 2020
Meanwhile, analysts have predicted a bleak FY21 for India, with the economy expected to slow down sharply due to virtually no revenue for months and expectations of soft consumer demand even once the crisis is over, because of bankruptcies and job losses.
S P further slashes India's growth forecast to 3.5 from 5.2 for FY21 https://t.co/q9hZDJXkIz via @economictimes

— Pradyut Mathur (@pradyutmathur) March 30, 2020
S&P has further slashed India's growth forecast to 3.5 per cent for the coming fiscal year from a previous downgrade to 5.2 per cent. The report said that it expects the damages to the economy from the pandemic to be as severe as the one during the Asian financial crisis of 1997-98.
S P further slashes India's growth forecast to 3.5 from 5.2 for FY21 https://t.co/q9hZDJXkIz via @economictimes

— Pradyut Mathur (@pradyutmathur) March 30, 2020
Moody's sharply slashed its estimated GDP projection for India for the year 2020 from 5.3 per cent to 2.5 per cent.
Moody's expects India's GDP growth to slow down to 2.5% in 2020, before rising to 5.8% in 2021

(@shreyanandi15 reports) https://t.co/ma518UMaof

— livemint (@livemint) March 30, 2020
Crisil has cut India's FY21 GDP estimates to 3.5 per cent from 5.2 per cent.
As expected, due to ongoing lockdown and health crisis, India's GDP growth will take a hit. Crisil reduces likely growth rate by 170 BPS, down to 3.5 per cent from earlier projection of 5.2 pc. pic.twitter.com/eyT1Gvrf0n

— Maneesh Chhibber (@maneeshchhibber) March 26, 2020
Nomura has estimated that India's GDP will contract by 0.5 per cent in 2020, due to the coronavirus pandemic.
Nomura predicts an outright decline in GDP in India in calendar 2020 due to coronavirus, a shock to what was once the world's fastest-growing large economy. https://t.co/jqZYcNmsZS

— Vindu Goel (@vindugoel) March 30, 2020
ICRA predicts India's growth for FY21 at two perc ent.
India's GDP is likely to contract by 4.5 per cent in the April-June 2020 quarter and will rise by only 2 per cent in 2020-21 on the coronavirus impacthttps://t.co/yD5LmPNrK1#GDP #RBI #coronavirus #Icra

— ET Specials (@ET_Specials) March 27, 2020
Bleak projections have been made by other institutions as well, with a State Bank of India report claiming India's growth could be the lowest in three decades, with the lockdown costing ₹8 lakh crore.
Impact of #CoronaOutbreak #lockdown will push India's GDP growth to 2.6% for FY21, lowest in nearly 3 decades, says #SBI; #CRISIL's forecast is 3.5%.

The total cost=8 lakh crore
Income loss=1.77 lakh crore
Loss in capital income=1.7 lakh crore

A long road to recovery, it will b pic.twitter.com/HRdkZhI52g

— Ramandeep Singh Mann (@ramanmann1974) March 27, 2020
While the projections slightly differ from one other, there is unanimous agreement that stressful times lie ahead, for financial institutions as well as the world economy.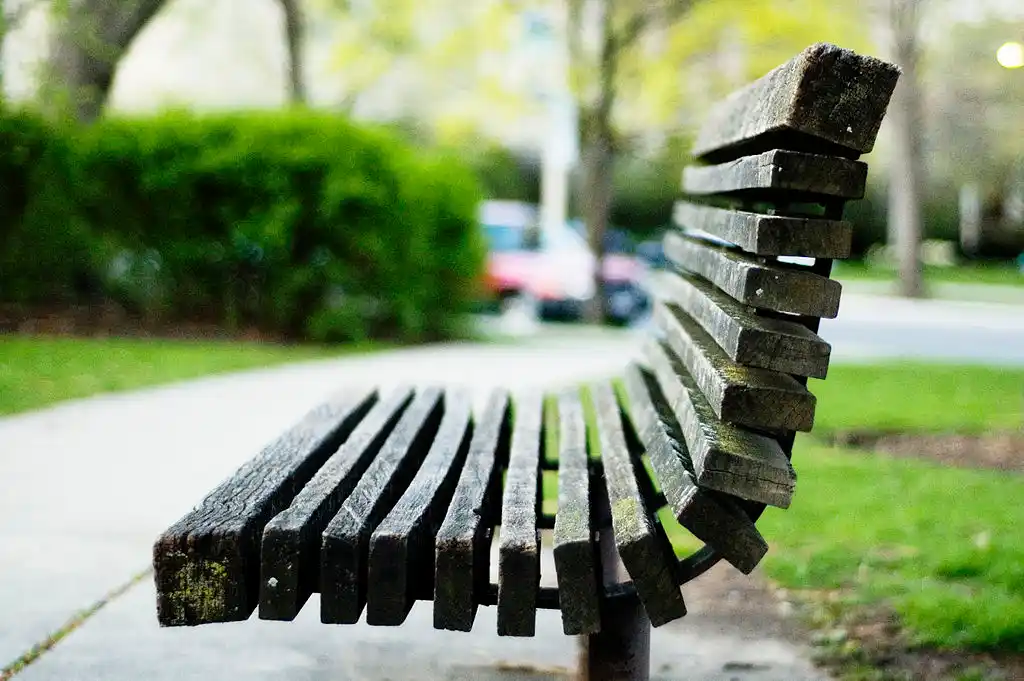 The Arré bench delivers stories that mattress. It hasn't achieved much sofar. But it's getting bedder.