The 21-day lockdown is a difficult time for India. But beating up citizens is not the way to fight this pandemic. Our policemen need to be sensitised now more than ever.
India is currently in the early stages of a 21-day-long nationwide lockdown to halt the spread of COVID-19, the contagious coronavirus that has brought not only India but the entire world order to a grinding halt. For Indian citizens, the lockdown means that they are expected to stay in their homes, avoid going out in public except as a last resort, and rigorously observe social distancing. Essential services like food and healthcare are to remain operational should citizens need access to them. However, our policemen seem to have missed the memo.
Across the country, there have been reports of cops resorting to violence to ensure people don't step out, with the most shocking news being of a man in West Bengal who died after police lathi-charged him. He wasn't flouting the rules, in fact he was out to buy milk, his wife claimed. The police have denied allegations that the death occurred because of the assault. But this isn't an isolated incident.
The hashtag #PoliceBrutality is trending nationwide. And accompanying the hashtag are some shocking news reports and videos.
Our policemen seem to have missed the memo on the lockdown.
In Telangana, police stopped a woman doctor and her colleague on their way to work the night shift at a hospital, questioning her motive for being outside even when she presented her doctor's ID. When she tried to call the hospital, her phone was snatched. A male police officer slapped the doctor and hurled abuses at her. They then took the two women to a police station full of men, reported Buzzfeed. According to the law, women can only be probed by the police in the presence of another woman officer.
@PMOIndia @KTRTRS, respected sir… This is what happened yesterday night to my fellow doctors, after completing there duties at hyderabad.. Even after showing there ids they didn't listen and beaten them with lathi as if they r criminals… pic.twitter.com/06wdJKIBfb

— Dr.Naresh kumar (@medico_naresh16) March 24, 2020
There have been several reports of police brutality from across the country. Policemen in Chandigarh beat up a couple with rods before dragging them off.
Somewherein Chandigarh pic.twitter.com/tD6Cr6tSfW

— India is Fighting (@_MumbaiIndians) March 26, 2020
Similar scenes unfolded in Guntur, Andhra Pradesh, where a cop is violently assaulting a driver.
#AndhraPradesh #PoliceBrutality in name of #LockdownNow
🔴 A fit case for police brutality (colonial style of policing) in Guntur.
If citizens violates curfew,
Cops can attach his/her vehicle. But this is not the correct way.@Ashi_IndiaToday @murthyscribe pic.twitter.com/5RIPahOwIO

— ಕೃಷ್ಣ കൃഷ്ണ కృష్ణ ࿗ (@rbk2145) March 24, 2020
In Rajasthan, police surprised a man with their lathis when he was sitting right outside a door.
Some cops are coming up with more innovative ways to discipline citizens, like forcing them to do push-ups, but can't seem to resist the temptation to use the stick even when their quarry is cooperating.
Why police is beating people in lockdown? Can't they just book them or tell them to go home? Why violence? #21daylockdown #PoliceBrutality pic.twitter.com/Z3ls4hAi7x

— Utkarsh Chaudhary (@iam_utakarsh) March 25, 2020
Some videos are even more troubling. They show policemen not only assaulting citizens, but also destroying the wares of vegetable vendors – providers of essential goods whose service is of utmost importance in times of a crisis like the COVID-19 outbreak. On Wednesday, reports of police stopping and beating up delivery executives hit headlines.
Lockdown and Curfew agreed. It's necessity.

Unconstitutional Police brutality can't be tolerated.

People will retaliate/revolt, if brutality continues. (Copied) pic.twitter.com/lvltYIVL56

— shubhankar gayen (@DrSGayen) March 26, 2020
With no home deliveries and no access to everyday essentials like milk and vegetables, what is the common man to do? On Thursday, Maharashtra Chief Minister addressed the state police force, calling for more sensitivity while dealing with citizens. One can only hope that his precedent is followed by more CMs taking such humanitarian steps.
Yes, it is a difficult time for policemen who are out on the streets, risking their lives, as we are expected to stay indoors. But violence is definitely not the answer. Our police force needs to be sensitised and maybe a little bit of empathy can go a long way in helping India survive these tumultuous times.
While the police's approach to tackling lockdown violators does leave much to be desired, it does take two to tango. Citizens must also pay heed to the guidelines set by authorities. It's fine to denounce police brutality, but we too need to develop a healthy respect for the rules.
#coronavillains@republic
The traffic cop is pleading with folded hands to turn back. No one seems to heed. pic.twitter.com/06vX4tMPUy

— Swami🇮🇳🙏 The safest greeting (@Swami_65) March 25, 2020
Of course, there are always silver linings. Hidden in the flood of negative videos are some that restore faith in the police, where officers are seen providing food, water, and other essential commodities to the homeless and less fortunate. In Delhi, on the day of janata curfew, cops were seen handing out roses to those on the streets.
#PoliceBrutality
This is opposite And
Great pic.twitter.com/W2RsipuNmu

— Gajanan Agrawal (@GajananAgrawal) March 26, 2020
In this #21daylockdown not every police is showing #PoliceBrutality
Some be like pic.twitter.com/ht9J3ZYwiI

— chandan kumar (@rawofficer) March 26, 2020
This lockdown was always going to be a difficult period for the country. Some understanding and cooperation between citizens and police will go a long way toward making it just a little easier.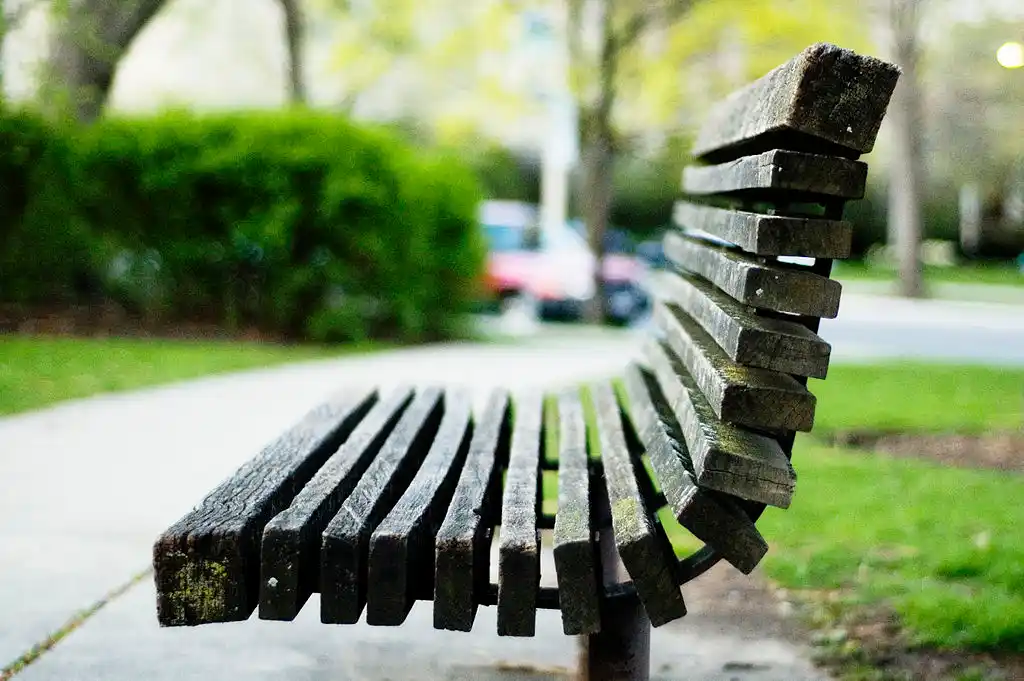 The Arré bench delivers stories that mattress. It hasn't achieved much sofar. But it's getting bedder.