The #9baje9minute Diya Event is going to be Lit AF!
It was only weeks ago that the chaotic #5baje5minute Thali Bajao fiasco managed to undo the purpose of janata curfew. On March 22, people across the country left the confines of their houses to "ward off" the coronavirus pandemic with the vibrations of their thalis, dhols, and patakas, social distancing be damned. As people gathered on the street to do garba, bhangra and whatnot, doctors on the frontlines in our war against Covid-19 were appalled.
But we are not a nation which learns from its mistakes.
Day 10 of the lockdown and PM Narendra Modi has come up with yet another novel idea that is sure to attain social media virality if nothing else. In a video message from earlier this morning, Modi asked the countrymen to "give 9 minutes this Sunday at 9 pm, to erase the darkness of the corona by switching off all the lights of your house and lighting a candle, diya, or even using mobile's flashlight for the same". He also took the time to remind people to practise social distancing by asking them to avoid any gathering for the #9baje9minute Diya Event" and to "do it from your doorsteps and balconies".
A video messsage to my fellow Indians. https://t.co/rcS97tTFrH

— Narendra Modi (@narendramodi) April 3, 2020
Déjà vu, anyone?
But before you start criticising the PM, here's a quick "scientific explanation" of why we've been asked to light candles. Diyas will do what our thaalis could not.
That was quick – here's the scientific explanation of lighting candles at #9Baje9Minutes

Hats off to BJP IT Cell.#मोदी_मदारी_बंदर_कौन pic.twitter.com/1jnCgSbx09

— Rofl Republic (@i_theindian) April 3, 2020
Of course, haters gonna hate. Twitter had a gala. And minutes after the video message, the internet was flooded with memes. Speaking of galas…
South Delhi girls on Sunday 9 pm #ModiVideoMessage pic.twitter.com/vw8Jg0xXEE

— Spriha Aastha (@spriha_aastha) April 3, 2020
#OOTN game strong.
Remember this lady in blue? Appreciate the enthusiasm but this time, please #stayhome.
Somebody please control her this Sunday. She might burn down half the city block 😅 #ModiVideoMessage pic.twitter.com/FqkY7ViGEu

— Girish (@GirishNaught) April 3, 2020
And the evergreen image of a lit India that circulates every Diwali on WhatsApp University, courtesy "NASA"? Yeah, it's set to find its way back into your gallery soon.
9:09 onwards NASA whatsapp forwards be like:#9baje9minute #pmonabp #PMModi pic.twitter.com/UiTdD33LuT

— Aakash Dutt Sharma (@duttsthewayy) April 3, 2020
The only tweet that matters. P.S. Don't try this at home.
5th April, 9 pm……. #ModiVideoMessage #9Baje9Minute #diwali pic.twitter.com/C6awsV3Dfl

— Vishal Singh (@kshtriyavishal7) April 3, 2020
"Expectation vs Reality"
#ModiVideoMessage 😂EXPECTED 🤣 pic.twitter.com/36Ww5UJZVP

— Ravi Shankar (@RaviSha30511809) April 3, 2020
Circuit always knows what's up.
#ModiVideoMessage
PM Modi urges people to light diya, candle Or Mobile torch on 5th April @ 9 PM for 9 minutes

*le super excited Indians: pic.twitter.com/67sJmwG1Vx

— Param Paliwal (@paliwalparam) April 3, 2020
What are you and the gang doing this Sunday? Getting lit, of course!
My & My friends looking for Corona Virus on 5 April at 9 pm

candle #PMModi #ModiVideoMessage pic.twitter.com/ARB0yg1F2s

— THE | Epic Blogger | (@Kush_official_) April 3, 2020
Me & My Friends at Apr5 9pm 🙏😁#PMModi #ModiVideoMessage #9baje9minute pic.twitter.com/4fcOO5K2ER

— Sharuk Freakin Sk 💘 (@SharukFreakinSk) April 3, 2020
If it's not on Instagram is it even real? #Aesthetics #Candid #DiyaForCorona
No one :
Literally no one :
Every instagram story on 5th april : #9baje9minute pic.twitter.com/4IXDd41aqg

— Heer Anil Shah (@shah_heer) April 3, 2020
We do hope that some tweets do not come back to haunt us.
#9baje9minute #ModiVideoMessage
I can totally see this happening. pic.twitter.com/NgKPJ8gIJ0

— Godi media (@assassi88313810) April 3, 2020
Nothing quite says Quarantine and Chill like the PM's weekly antidote of unity.
I mean what would you even do on Twitter if Modi didn't speak every few days telling you to do inane stuff? #ModiVideoMessage

— Aviral Virk (@Aviral_Virk) April 3, 2020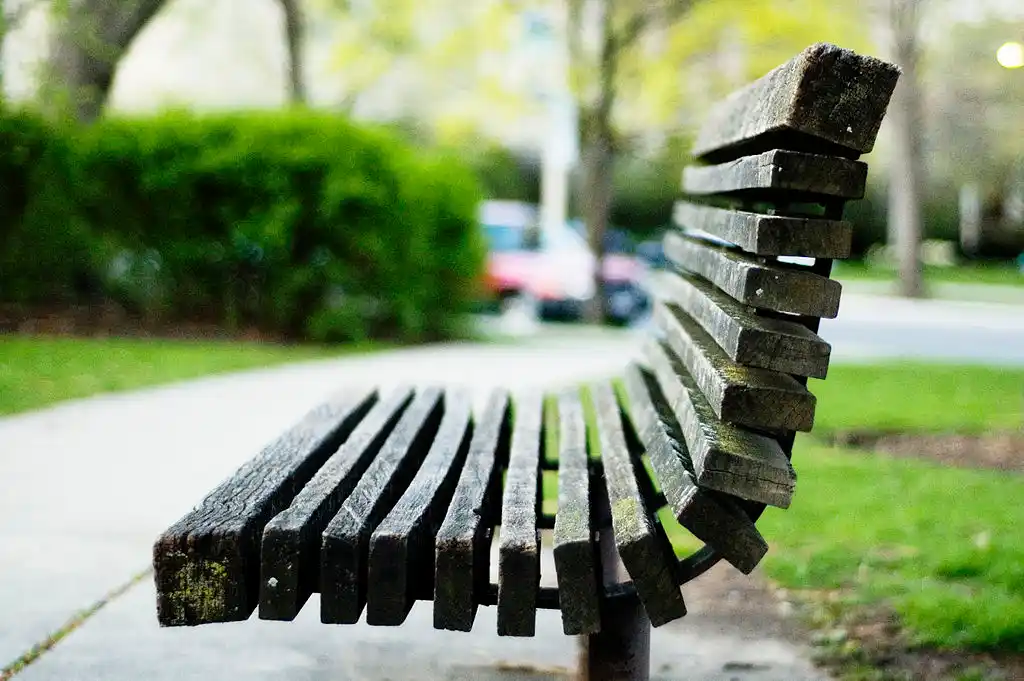 The Arré bench delivers stories that mattress. It hasn't achieved much sofar. But it's getting bedder.