Just the way the clanging of thaalis did not ward off Covid-19 on March 22, the lighting of candles will not kill the virus on Sunday.
As India continues its long march through a 21-day national lockdown, Prime Minister Narendra Modi had a video message for all citizens. Much like the announcement of Janata Curfew was accompanied by Modi's request that people clang utensils, clap their hands, and generally make some noise in appreciation of the frontline workers, this morning's video message also had an accompanying task: On April 5, the PM has requested all Indians to switch their lights at 9 pm and light just one small candle for nine minutes, as a show of solidarity.
A video messsage to my fellow Indians. https://t.co/rcS97tTFrH

— Narendra Modi (@narendramodi) April 3, 2020
Whatever PM Modi's intentions were for this countrywide candlelit vigil, the justification for the request was soon contorted into pseudo-science in much the same way that the "thaali bajao, taali bajao" campaign was. Where as in the latter case we had #covidiots claiming that sound would kill the coronavirus, this Sunday's candlelight vigil has also spawned some bizarre theories.
Here you go. pic.twitter.com/wm94Z8UJ0E

— YellowGlassDragon (@karishmau) April 3, 2020
The first one, which came quick on the heels of Modi's address and was originally posted to the MyGovIndia verified handle, saw Dr KK Agarwal, an ex-president of the Indian Medical Association, invoke the yoga-based principle of the power of collective consciousness, in that if all 130 crore Indians will our bodies to reject the virus, it will have no power over us. This was such a leap of logic that it was deleted by the governmental Twitter handle minutes later, but the internet never forgets.
The next justification for the candle-lighting activity came from the field of astrology, which honestly should have warned us about this whole coronavirus business earlier through our horoscopes.
No 9. 9 am speech. 9 minutes at 9pm on April 5 (5+4=9). 9 days lockdown over. 9 days left from April 5th. 9 Planets. No 9 = Mars (Mangal – the planet of Light & Fire). Modi ji igniting the planet of light & fire for Welfare of India. Simply Outstanding!!! @narendramodi

— Priya Gupta (@priyagupta999) April 3, 2020
Of course, not to be left behind, numerology had to get in on the fun astrology was having. A Twitter user whose bio announces his passion for numerology had this to share.
𝗡𝘂𝗺𝗯𝗲𝗿 𝟵 𝗴𝗼𝘃𝗲𝗿𝗻𝗲𝗱 𝗔𝗸𝗸𝗶 𝗳𝗼𝗹𝗹𝗼𝘄𝘀 𝘂𝘀; 𝗮𝗽𝗽𝗮𝗿𝗲𝗻𝘁𝗹𝘆 𝗡𝗔𝗠𝗢 𝗳𝗼𝗹𝗹𝗼𝘄𝘀 𝗟𝘂𝗰𝗸𝘆 𝗔𝗸𝗸𝗶 😀😉

It isn't a secret anymore that PM Modi follows Astrology/Numerology. And why not? If he's doing it, he's doing it for the country! @narendramodi pic.twitter.com/MEO4EtbDad

— Sanjay B Jumaani (@sanjaybjumaani) April 3, 2020
Of course, this was then echoed by like-minded believers, who believed that with the power of number 9, "Modi ji was activating energy of the planet".
Modi speech today is based on numerology…

And the sunday lighting event is also based on numerology..

Today he gave speech at 9 AM for
9 min . 9th day

5 Apr (5+4)= 9
9 PM
For 9 Min
9 number is Mars

Light, Fire = Mars

Modi ji Activating energy of planet.
🙏🙏🇮🇳🇮🇳#Modi

— Subba Rao🇮🇳🇮🇳 (@yessirtns) April 3, 2020
Of course, there were those who were quick to call out this spread of fake news. Shashi Tharoor wrote in a tweet that PM "is invoking all the auspicious elements Hinduism associates with number 9. Back to Ram Bharose?!"
This is no accident: the PM spoke on Ram Navami at 9 am for 9 mins, asked us to light diyas & candles on 5/4 at 9 pm for 9 mins. He is invoking all the auspicious elements Hinduism associates with number 9. Back to Ram Bharose?! #COVID19 must be more serious than we thought!

— Shashi Tharoor (@ShashiTharoor) April 3, 2020
Twitter had a field day, first with the "diya jalao" initiative and then with all these pseudo-science theories floating around.
Did you know ? When all lights from a candle is focused at 32 degree angle at 9pm for 9 mins , it causes coronavirus to ask itself "main iss lodu desh mein kya kar raha hoon Bhenchod and self immolate".

— RJK 🕸️ (@rahul_jk) April 3, 2020
The memes kept pouring in.
#ModiVideoMessage While rest of world ramps up manufacturing of ventilators, masks, safety gear and healthcare equipment to deal with COVID-19 crises, this is how Indians will be fighting coronavirus day after tomorrow – pic.twitter.com/JJ7LmGwqBM

— Mir S (@Meenwhile) April 3, 2020
It would be unfair to attribute this pseudo-science to PM Modi himself, but that does not excuse those followers who try and turn every step he takes into a "masterstroke". In all reality, the candlelight vigil is probably a step taken to uplift morale, and it's not likely that the PM thinks it will rid us of the coronavirus. It's more likely an attempt to create a sense of solidarity from the top-down, even though such displays are more impactful when they are organised from the bottom-upward, as seen in Italy.
Coronavirus: Italians light candles at windows to beat virus blues. March 16, 2020. #AllRoads https://t.co/93x5MqWZmf

— Seema Chishti (@seemay) April 3, 2020
Whatever the case may be, it's now clear that April 5 is a spiritual successor to the March 22 event. We can only hope that people participating don't make the same mistake of taking to the roads and treating it like Diwali is here.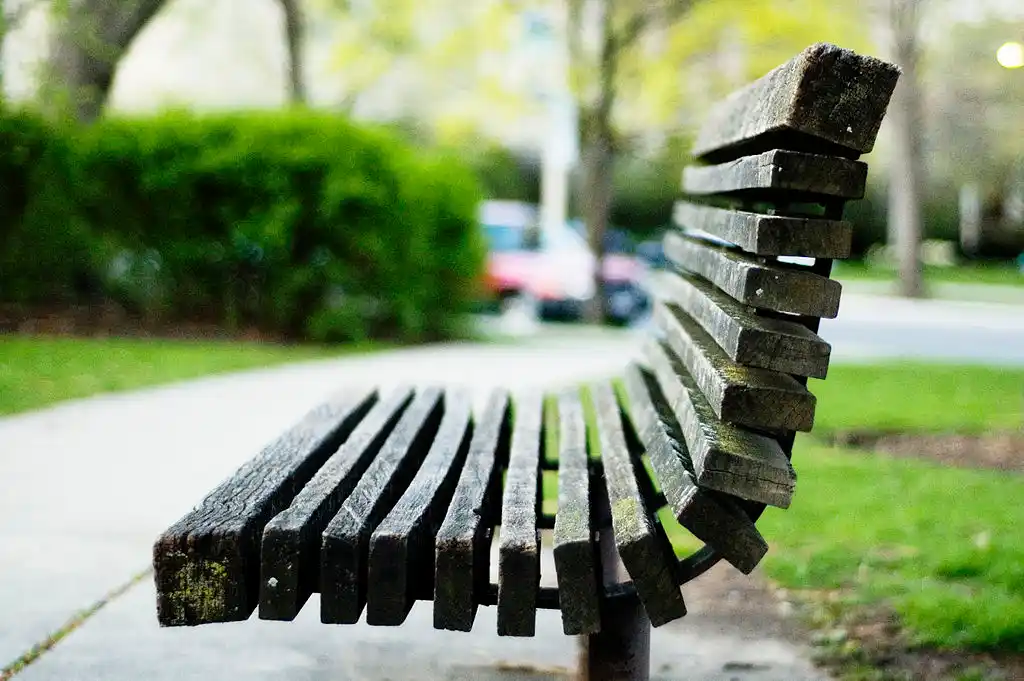 The Arré bench delivers stories that mattress. It hasn't achieved much sofar. But it's getting bedder.