A surgeon in Chennai had to bury his colleague who died treating patients for coronavirus. The ambulance carrying his body was attacked. Will the fear of imprisonment put a stop to such shameful incidents?
India has been facing a rather distressing problem in the fight against the coronavirus pandemic – the very doctors and healthcare workers who are risking their lives to save patients are being attacked and beaten. To put an end to this menace, the Centre has brought in an ordinance to end violence against healthcare workers.
Central Government has brought an ordinance to end violence against health workers, carries imprisonment from 6 months to 7 years if anyone found guilty. pic.twitter.com/3wonlBuyHT

— ANI (@ANI) April 22, 2020
Stating that the attack on healthcare workers will not be tolerated, Union Minister Prakash Javdekar announced on Wednesday that the government has amended the Epidemics Diseases Act 1897 to make attack on healthcare workers a cognisable and punishable offence, up to five years of jail with a fine of ₹50,000 to ₹2 lakh. In case of severe injury, the jail term would be increased to anywhere between six months to seven years with a fine of ₹1 lakh to ₹5 lakh.
#Cabinet approves promulgation of Ordinance to amend the Epidemic Diseases Act, 1897 making such acts of violence as cognizable and non-bailable offences and to provide compensation for injury to healthcare service personnel or for causing damage or loss to the property pic.twitter.com/ullrPXvRKA

— Prakash Javadekar (@PrakashJavdekar) April 22, 2020
Hours after the announcement, Prime Minister Narendra Modi tweeted that the safety of our healthcare professionals cannot be compromised.
The Epidemic Diseases (Amendment) Ordinance, 2020 manifests our commitment to protect each and every healthcare worker who is bravely battling COVID-19 on the frontline.

It will ensure safety of our professionals. There can be no compromise on their safety!

— Narendra Modi (@narendramodi) April 22, 2020
The decision comes after the Indian Medical Association demanded a law to protect doctors. As a "white alert", the IMA had asked hospitals and medical staff across the country to light candles as a mark of protest. The IMA had also warned of observing "Black Day" on April 23 if no action was taken.
#IMA demands Special Central Law Against Violence on Doctor's & Declares White Alert to the nation on 22.04.2020 & Black Day on 23.04.2020. pic.twitter.com/inFOSiJusI

— Indian Medical Association (@IMAIndiaOrg) April 20, 2020
The IMA has withdrawn its two-day protest after a video conference with Home Minister Amit Shah and Health Minister Dr Harsh Vardhan. A statement issued by IMA said, "Considering the immediate high-level response by the government and solid assurance given by the Home Minister himself, it has been decided that the white alert protest of 22nd and Black Day of 23rd stands withdrawn to maintain the unity and integrity of our country."
Amit Shah also said that at this stage of India's fight against #coronavirus, such protests will send a wrong message | @kamaljitsandhu https://t.co/jO0UfSNHOQ

— IndiaToday (@IndiaToday) April 22, 2020
The ordinance was the need of the hour, as the violence against doctors and other health professionals continues unabated. While everyone gathered at their balconies to clap and cheer for healthcare workers a month ago, the situation on the ground has been rather grim. The attack on a doctor in Nawabpura, Moradabad left the country in shock, as pictures of him bruised, beaten, and dripping in blood were shared across social media.
Look closely. He is a doctor. He had gone to check up on a family in Nawabpura, Moradabad, whose member had tested positive for CoVID,

Look closely. Because barely three weeks ago India stood and clapped and clanged thalis and honoured him.

Look closely. This is him today. pic.twitter.com/3x7mlnZUOC

— Anand Ranganathan (@ARanganathan72) April 15, 2020
In yet another heartbreaking story, a surgeon in Chennai had to bury his colleague in the middle of the night on Sunday after a mob attacked their ambulance. The burial of Dr Simon Hercules, who died treating coronavirus patients, was stopped at two cemeteries. Dr Pradeep Kumar had to drive the ambulance himself to a crematorium after the drivers were beaten up and sustained injuries. Along with two ward boys, he quickly dug a grave and lowered Dr Hercules's body in it. "There was just one shovel which I gave to one of the ward boys and two of us used our hands to fill the about 8-10 feet pit," Dr Kumar said.
"I drove the ambulance myself, I dug the grave myself, I put mud on his body because we had no shovels."-Dr Pradeep Kumar on burying his friend, Dr Simon, as a mob assaulted him. "I was terrified but I couldn't leave my friend there". The saddest story Ive filed for @themojo_in pic.twitter.com/QkfDNsARdV

— barkha dutt (@BDUTT) April 21, 2020
His wife has now appealed to the Tamil Nadu Chief Minister Edappadi K Palaniswami for a decent burial of her husband's body.
Meanwhile in Indore, which is now struggling to contain the pandemic, a mob threw stones at two women doctors wearing personal protective equipment. The doctors had gone to a densely-populated area to check on a woman suspected of having Covid-19.
Indore has 76% of MP's #COVID patients, but after Ranipura again locals attacked health officials @ChouhanShivraj @DGP_MP @ndtvindia #COVID19Pandemic #CoronaKoDhona #COVIDIOTS pic.twitter.com/GPDMqEfBaM

— Anurag Dwary (@Anurag_Dwary) April 2, 2020
Despite the attack, Dr Zakiya Sayed continued to carry on her duty. "We have sustained injuries but we have to do our job and will not be scared," she said.
#WATCH "We'd been working on screening of contacts for last 4 days.But what we saw y'day we'd not seen earlier.We sustained injuries but we have to do our job and will not be scared," says Dr Zakiya Sayed who was pelted with stones by locals in Indore's Tatpatti Bakhal area y'day pic.twitter.com/XxtS6hgkBl

— ANI (@ANI) April 2, 2020
The attacks on medical staff, our only chance against the pandemic, are shocking and a tough law was the need of the hour. The medical community has welcomed the ordinance, saying it will boost the morale of healthcare workers and should be implemented even beyond the pandemic.
We welcome this step by the Centre. This will boost the morale of doctors &all healthcare staff. This act should be implemented for future also and not just during this pandemic: Dr. Sumedh Sandanshiv, at Delhi's RML hospital on ordinance to curb violence against health workers pic.twitter.com/PF4RtfWsug

— ANI (@ANI) April 22, 2020
One hopes that the law will act as a deterrent and our corona warriors on the frontlines of the war against this pandemic will no longer have to worry about being beaten by the very people they have gone to treat.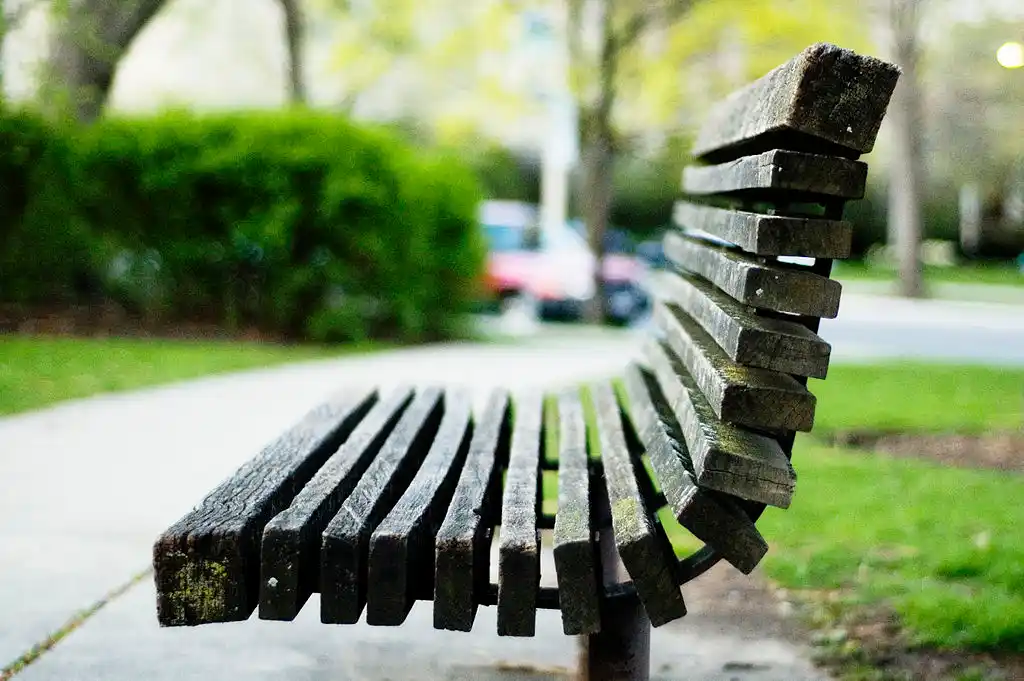 The Arré bench delivers stories that mattress. It hasn't achieved much sofar. But it's getting bedder.