Videos circulated of a shirtless Dr Sudhakhar being dragged out of a car onto the streets in Visakhapatnam, and being attacked by cops. Will the policemen be penalised under the central ordinance that could get you seven years in jail for attacking a corona warrior?
It's been nearly two months since the day we gathered at our balconies to pay homage to doctors across the country with furious rounds of applause. But not much seems to have changed with regard to the plight of healthcare professionals.
In between reports of some "Corona Warriors" being evicted from homes, and others complaining about a lack of PPEs, clips that went viral on social media over the weekend apparently showed a doctor bearing the brunt of police excesses in Andhra Pradesh.
Appeal to medical fraternity, I don't know how many of u will remember Tali,Thaali or Flower petals but don't forget this video of Dr Sudhakar which exposes the real face of authorities.They don't respect u, they just want to scapegoat u for their incompetence. If u deny then 👇 pic.twitter.com/dx6mu78YtU

— Harjit Singh Bhatti (@DrHarjitBhatti) May 17, 2020
Hands tied behind his back, videos circulated of a shirtless Dr Sudhakhar being dragged out of a car onto the streets in Visakhapatnam on Saturday, before he was bundled into a rickshaw and sent to the police station.
The police have defended this behaviour by alleging that the doctor, who is a Dalit man, was in an inebriated condition, and creating a nuisance by abusing the state government.
However, the fact that the anaesthesiologist was suspended earlier this month as well, for complaining about a lack of PPE in state hospitals, has caught the notice of journalists on social media, who condemned the "barbaric" police action.
Dr Sudhakar had said his colleagues were not provided N-95 masks & were asked to use one mask for 15 days.

He was first suspended, then accused of spreading misinformation, & them police came knocking….

After all the banging of pots& pans…https://t.co/WZiavjVdJZ

— Vidya (@VidyaKrishnan) May 17, 2020
A Telugu Desam Party leader, who said the doctor's only mistake was to ask for N95 masks, called the treatment meted out to the doctor shocking.
Removed from Govt service. Hundreds of threatening calls from local Goondas. Now, half stripped and beaten on the road. His only mistake was to ask for an N-95 mask. @ysjagan's treatment of a dalit doctor is shocking #JusticeForDrSudhakar pic.twitter.com/UxlGXBtgM3

— Lokesh Nara #StayHomeSaveLives (@naralokesh) May 17, 2020
The state police commissioner, however, claimed that there was more to the incident than the video let on. RK Meena told scroll.in that Dr Sudhakar had grabbed a mobile phone from a police officer and thrown it away. "The doctor is apparently suffering from some psychological problems," he added. The constable seen in the video was later suspended as well.
But even considering the assumption that he was "mentally ill", the contents of the video prompted some on social media to say that the story had assumed "dark proportions".
This is a story that was disturbing from the start. It has taken on very dark proportions now. @ysjagan needs to end this and allow the man to heal. #DrSudhakar https://t.co/uoHsjp79jq

— Sandhya Ravishankar (@sandhyaravishan) May 18, 2020
Want more PPE kits and masks at a hospital you work in? Did you say that out loud?

In @ysjagan's AP, the price of asking for safety is suspension, harassment & a tag of being "mentally ill".

Read this account by @ujinka #DrSudhakar https://t.co/hFHRqz3XUP

— The Lede (@thelede_in) May 18, 2020
The West Bengal Doctor's Forum, too, took a stand on Twitter, saying it was "ashamed", and "in pain and anger" over the "harassment and torture" of the former civil surgeon.
We are ashamed, in pain & anger for the harrassement & torture on Dr Sudhakar at Andhra Pradesh. Suspended for rightfully asking for PPE, N95 for #COVIDWarriors. The CM must apologise and the cronies booked in Epidemic Act NOW@PMOIndia @AmitShah @drharshvardhan @AndhraPradeshCM pic.twitter.com/YgVnAF7DHx

— WBDF (@Wbdf_official) May 16, 2020
A couple of weeks ago, the Cabinet had approved an ordinance, which makes attacks on healthcare personnel, either in their residences or working premises, non-bailable offences, punishable by up to seven years in prison. The arrest of Dr Sudhakhar is now bound to raise questions about whether "The Epidemic Diseases (Amendment) Ordinance 2020", applies to police officers as well.
As the country moves into its fourth phase of lockdown over the coronavirus, this incident, it seems, has reinforced the fact that we haven't learnt the first rule of dealing with a pandemic — don't assault the very people trying to save our lives.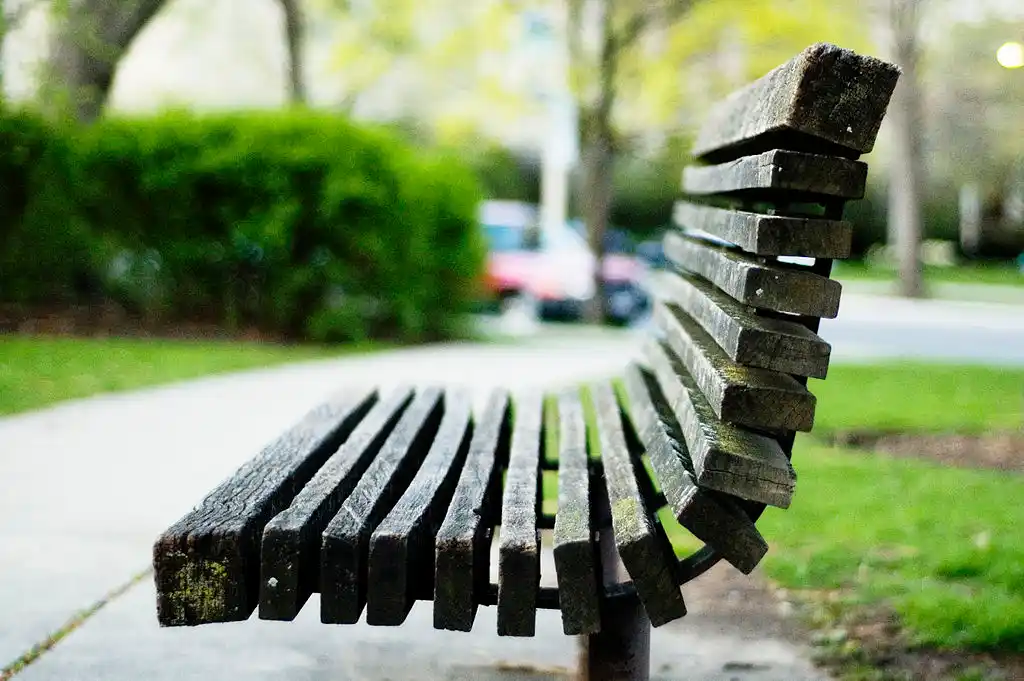 The Arré bench delivers stories that mattress. It hasn't achieved much sofar. But it's getting bedder.