Fifteen-year-old Jyoti Kumari cycled for around 10 days from Gurgaon to Bihar with her ailing father riding pillion. She has now been invited by the Indian Cycling Federation for a trial and that could be a life-changing opportunity.
With no real help coming from the government, India's poorest citizens have been forced into "atma nirbharta". Against all odds, their fight for survival has persisted. One such story of resilience is that of 15-year-old Jyoti Kumari.
Last week, amid the ongoing lockdown, Kumari cycled for around 10 days from Gurgaon to Bihar, covering a distance of almost 1,200 km with her ailing father riding pillion. Taken by surprise by Kumari's spirit and endurance, the Indian Cycling Federation has decided to invite the Class 8 student to trials next month with all expenses paid for. What a ride!
You never know opportunity comes in what guise!

15-year-old Jyoti Kumari, who cycled 1200 km carrying father, will be called for trial by cycling federation https://t.co/Sd1dEk6ToD

— Krittivas Mukherjee (@Krittivasm) May 21, 2020
On Thursday, Cycling Federation of India Chairman Onkar Singh informed PTI that if Kumari managed to clear the trials, she would be selected to be a trainee at the state-of-the-art National Cycling Academy in New Delhi. "She must have something in her," Singh said. "I think cycling down more than 1200 km is not a mean job. She must be having the strength and physical endurance. We want to test it."
If Kumari manages to fulfill seven to eight parameters of her test, she will be enrolled in the academy as a trainee. It's a huge win for the teen, who has been fighting against all odds since January.
Along with her mother Phoolo Devi, she had arrived in Gurgaon from Bihar five months ago to take care of Mohan Paswan, her father, after he met with a road accident. An autorickshaw driver, Paswan's injuries left him out of business. An Anganwadi cook, Phoolo Devi had to return to Darbhanga after 10 days, leaving her husband in their daughter's care.
However, things came to a standstill when the Centre announced the abrupt nationwide lockdown to curb the spread of coronavirus on March 24. With no job or money to support them, and with the landlord threatening to throw them out of their rented room, the father-daughter duo found themselves in a fix. "[Our landlord] had even cut the power twice as we hadn't paid the rent. We had also run out of ration. What would we have eaten? Father had no income at all, so we thought of returning home somehow," Kumari told The Wire.
Fatigue on face urge to reach home;15-year-old Jyoti cycle for a week to cover nearly 1,200 km from Gurgaon to Darbhanga with her injured father riding pillion.#pain #MigrantWorkers pic.twitter.com/SSztu8jgkT

— Ayushmann (@Iam_Ayushmann) May 20, 2020
Scared that they would have to go without a roof to shelter them, she decided to cycle back home. While Paswan was skeptical of the idea, he eventually gave in. With trains and buses grounded and her father being unable to walk, Kumari purchased the cycle for ₹1,600 from an acquaintance with the promise of paying the other half of the amount later. On May 8, she set out on her long journey with her father in tow.
The brave teen went on to cover around 30 to 40 km every day except once when she was offered a lift for a short distance by a truck driver. The duo would stop at a petrol pump to rest the night and would proceed with their journey every morning. They successfully made it to Darbhanga by May 17.
लॉकडाउन था, सो अपने पिता को साइकिल पर बैठाकर गुरुग्राम से दरभंगा ले गई बेटी…
वीडियो: मोहन भारद्वाज और सीटू तिवारी pic.twitter.com/Mc7hkmyB4O

— BBC News Hindi (@BBCHindi) May 19, 2020
Kumari's grit and determination has already won her many fans.
The lockdown has really showed us what grit and gumption means!!! Out of the thousands of stories… Here's one…. https://t.co/AmroRea2k1

— Mrinal Joglekar (@Mrinaljoglekar) May 22, 2020
But young Kumari's struggles are yet another reminder of the endless plights of the migrant workers and their families.
Let these stories haunt us, make us shed tears, remind us of our privilege, that in crisis one doesn't have time to blame patriarchy or a paralyzed govt, that few daughters are beyond their circumstances but most importantly that we suck as a society. https://t.co/KSfWEmGWyE

— Parineeta Banerjee (@rubonbanerjee) May 21, 2020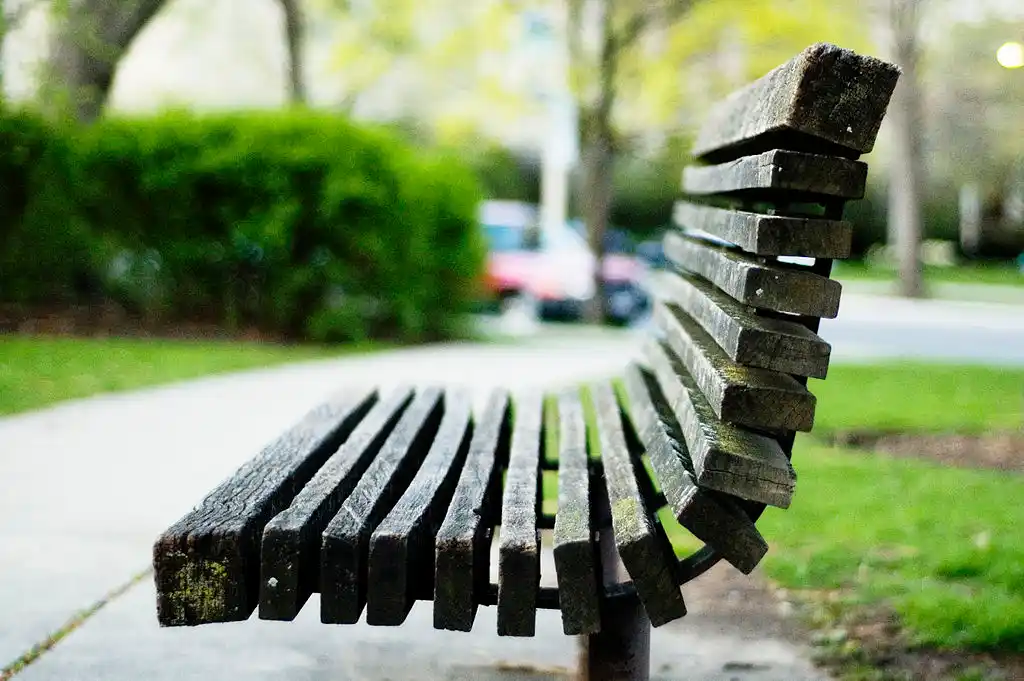 The Arré bench delivers stories that mattress. It hasn't achieved much sofar. But it's getting bedder.