I am from a post-Partition migrant family, but I have no idea where my roots lie. My grandfather, my last "sarhad paar" connection, passed away and I grew obsessed with the idea. I pined away for a name, but all I had to go on was a "Jhelum kinare" village. How do you feel a longing for a place you've never been to?
Two days before India carried out the Balakot air strike on Pakistani territory, our "friendly neighbours" dropped a bombshell of their own. My favourite musician Ali Sethi released a new YouTube video, titled "Chandni Raat". Set in a Wes Anderson-inspired ramshackle waiting room, travellers of many ethnicities bide time until they can go home; the lyrics too hinge on the idea of waiting, of "wasl" (union) with a beloved, with a family, or perhaps a homeland.     
Sethi – as much a fine writer as a crossover artist – is one of those rare frugal musicians whose followers display the same deep devotion and dependence that crack addicts do. His songs, modern versions of ghazals well-loved in the subcontinent, are hooded with deep melancholy, and always hotly awaited. So naturally, "Chandni Raat" opened to effusive praise – particularly from this side of the sarhad.
If you were conducting an online dipstick survey of Indian sentiment toward Pakistan and its countrywomen in the days after the Pulwama attack, you'd encounter a divide as rigid as the Radcliffe Line. If you were on Twitter, you'd find folks calling for the total annihilation of Pakistan (and India, on the other side) and wondering why we didn't "just bomb the fuck outta them". But if you were monitoring comments on an Ali Sethi video, you'd think India and Pakistan were childhood besties, parted in youth, and now sending forlorn texts to each other.
Each of the comments on the video – from a profusion of Singhs, Bagchis, Chahals, Srivastavas, Jains, and Pauls – has a variation of "love from India". Some compare him to a young Mohammad Rafi, some bless him, most thank him and leave a wistful, wishful comment about how music can heal the wounds of the two countries. These outpourings of love caused one Pakistani commenter to say, "Love from India ke itne comment… BC hum dono mulko ke log nahi reh sakte ek doosre ke begair 😀 Love from Pakistan."
If India lives in its primetime TV news debates, where anchors dress up in combat fatigues, ready to launch themselves at Pakistan, then who were these people? ISI agents? Islamic conspirators? American operatives?
Nope, just the people of two countries at the height of military escalations not witnessed since 1999. This isn't even Ali Sethi fanboys and fangirls – this bittersweet sorrow for what was once a common homeland is evident in the comments sections of Nusrat Fateh Ali Khan qawwalis, Farida Khanum and Ghulam Ali ghazals, in the flat-out admiration for Pakistani tele-serials, in episodes of Anwar Maqsood and Moin Akhtar's cult parody interview show, Loose Talk.
Every time I hear a caustic assertion that our soft diplomacy toward Pakistan yields absolutely nothing, I feel like directing the speaker to these videos. But just the way Twitter users' call for war won't actually lead to one, the wistful meanderings of YouTube commenters will not influence diplomatic policy decisions either.       
If India lives in its primetime TV news debates, where anchors dress up in combat fatigues, ready to launch themselves at Pakistan, then who were these people?
A few years ago, author Avtar Singh wrote about this online kinship forged in the comments sections of the many Indian and Pakistani versions of the Punjabi folk song "Jugni". "A clear divide, to begin with, between nations. Then the creeping notion, first and foremost among the diasporic respondents, of a perceived commonality that transcends said nations. Then an impassioned plea from a resident Punjabi, writing in her mother tongue, albeit in a Romanized fashion, to rise above this petty state-ism and to recognise what binds 'us all' together. To enjoy the music, to listen to the words. In effect, to dig beneath the beats and the mastering and the bling. To remember… What is a memory if not a dream?… What is a dream if not a template for the future?"
I revisit Singh's luminous essay every few months; sometimes for a cathartic cry, sometimes to dwell on the truths cloaked in its beautiful prose, often to remind myself where I come from. The piece goes further back, as all essays about Punjab must, into the supposedly origin event of the Partition… except, Punjab has always been divided. And younger Punjabis like me still carry this cleft in our hearts. Singh focuses on this while talking about a family member: "His maternal grandfather didn't want to leave Lahore. His lands were on that side and so were his friends and what difference did a new dispensation make anyway to a man born under a foreign flag? His son-in-law, my grandfather, had to physically remove him. Like many other men of his generation, perhaps he never really recovered."
I don't think my grandfather ever recovered either.
My nana, my mother's father, settled in Delhi in the aftermath of the Partition, moving outward from the migrant colonies of Rajinder Nagar, further out to Patel Nagar, and finally settling close to the Punjabi-est suburb of them all, in Rajouri Garden. Even though Bauji was the only grandparent I ever knew, we never had much of a relationship – like so many men from that era, he was too gruff, too distant, too unconcerned with my presence but not that of my male cousins. I am not sure he even knew my name, choosing to address me until I was 14, with the fond, but generic, "gudiya". He died at 90, an uneventful death following a brief illness, in the home he built.
It wasn't until a couple of years later, when I started college, that I'd begin to understand Bauji's silences. In our family, as that of others uprooted from their homes across the border, the Partition was never brought up. How could it? Post-Partition families like mine hadn't just experienced the "batwara" – they'd experienced "ujaada". Not merely a parting but a devastation. Not a split, but a desolation, an eradication of life as you knew it.
And silence was the coping mechanism for an entire generation forced to display fortitude that it probably wasn't feeling. Silence was the admission fee you paid into a new life that you had no option but to build, the price of continuing to live with the memories you probably retreated into, late at night, at the end of a day of soul-crushing labour. Silence was the fare to cross the river of forgetfulness.
In our family, as that of others uprooted from their homes across the border, the Partition was never brought up.
With that understanding came regret. Absolute regret over not knowing my grandfather better, of not coaxing his stories out of him, of not knowing what sarhad-paar life was like. At the heart of it all, was a heated desire to know where exactly I was from. That question had remained unanswered as long as Bauji lived. All that my mother and her siblings ever got out of him was that we'd been from a "Jhelum kinare" village, too pained I suppose, to even mention it by name.
At college as I studied Partition literature – the severe, drunk perorations of Saadat Hasan Manto and the gentler devices of Ismat Chughtai – I grew obsessed with my own connection with a land that was now foreign. In Manto's madman from "Toba Tek Singh", who couldn't quite come to terms with the Partition, and babbled on incoherently about "upar di gur gur di annexe di bey-dhyana di mung di dal of the Pakistan and India dur fitte munh," I saw a little bit of my grandfather. The inmate Bishan Singh's frustration was Bauji's remorse; his mutterings were Bauji's quiet.   
I don't think my family felt the kind of longing I was feeling, preoccupied as they were in grafting their lives on an alien, arid transplanted land. As far as they were concerned, Dilli was our homeland – had always been, and would always be. Now Bauji was gone, and he'd taken with him the place that I belonged to. All I had to show for it was regret and a cipher where my history should have been.
How do you feel a longing for a place you've never been to? Is it possible to experience it like a physical pain? How do you feel a sense of loss of something you never had in the first place? Yet, here I was, pining away for a name – even a little red pin on Google Maps would have made me happy, but all I had to go on was a "Jhelum kinare" village.   
So, just like my grandfather, I coped too but not with silence. Like Bishan Singh, I found I couldn't shut up about the subject of my roots, writing about it to former colleagues, finding excuses to bring it up on first dates, and spending hours hovering over a zoomed-in Google map of the Jhelum, memorising the names of obscure towns and villages along the curvy descent of the river, until it merges with the Chenab. Was I from Khalaspur? Pind Dadan Khan? What chak, which doab, which kalaan were we from? The Jhelum was my own river of forgetfulness.
I now think less and less of that question. I compensate. I make up for it by reading all the Partition literature I can get my hands on. By watching and writing about Pakistani serials, looking all the time for clues into a life that might have been. By listening to Pakistani singers with Punjabi last names on loop, and re-reading the comments left by their admirers.
Maybe I am like one of those travellers in the Ali Sethi video. The ghazal's closing couplet is: "Maang rakhi thi badi der se jo wasl ki shaam / Woh mere haath badi der ke baad aayi hai [How long I have waited for this night of union / How long it has taken me to get here.]" Maybe I will catch a glimpse of that once-homeland someday. Maybe I will remain stuck in an eternal waiting room.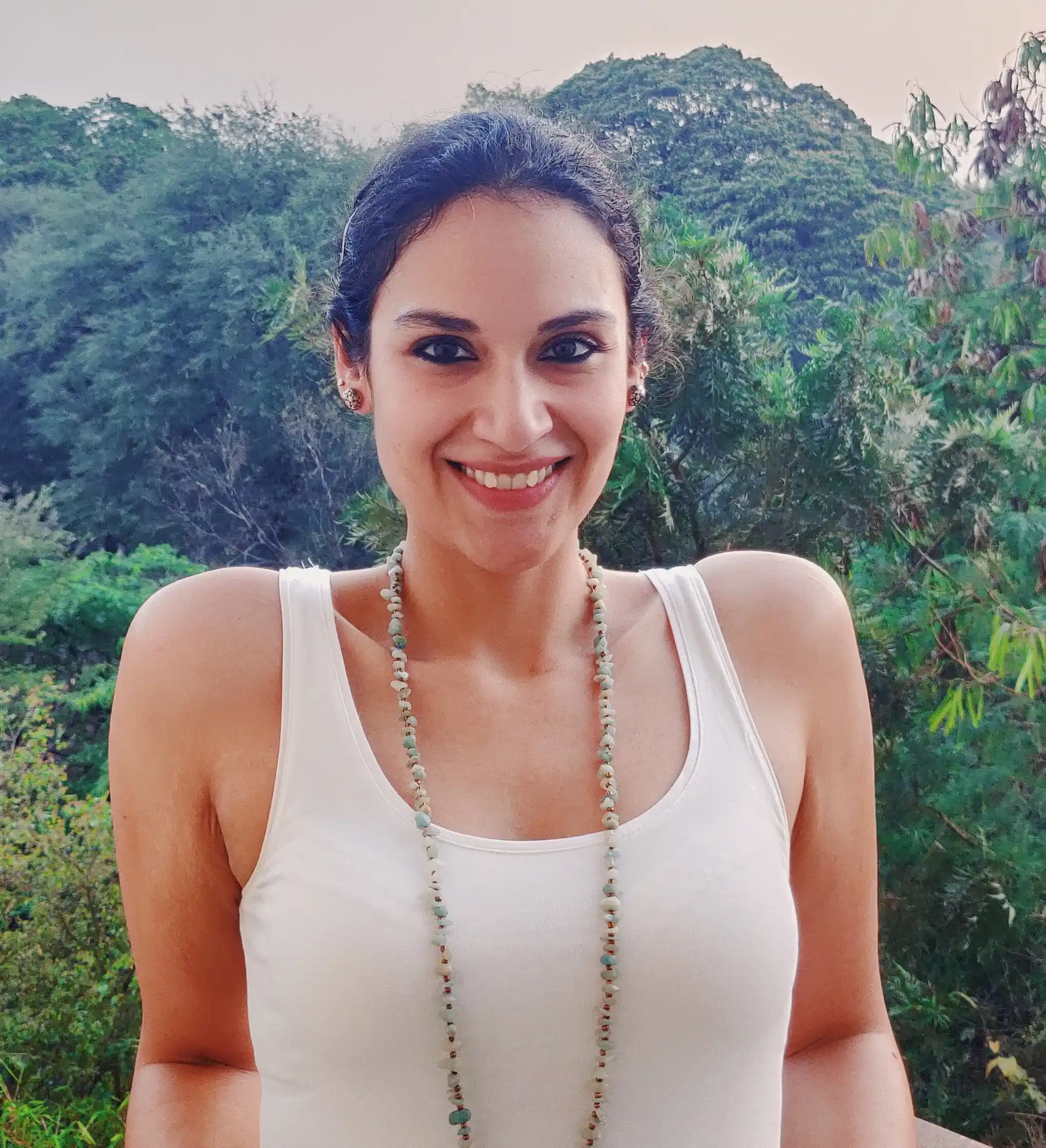 Karanjeet Kaur likes Mughal miniatures, mountains, moot points, and alliteration. She is the Creative Editor at Arré and tweets as @kaju_katri.