The lonely don't endure loneliness; they live with it. Sanjoy Nag's Yours Truly evocatively establishes the essence of that feeling through the eyes of 57-year-old Mithi Kumar, played by a terrific Soni Razdan, who gives a face to middle-aged longing.
Loneliness has a disquieting routineness to it. It makes its presence felt the minute you open your eyes in the morning. It follows you to the kitchen, and then to the shower. It gives you company in the local train ride to work and becomes the reminder of incompleteness when you're eating dinner alone.
Loneliness is loyal. It isn't thwarted by promotions, vacations, or Twitter followers. Unlike love, it's not an emotion that thrives on reciprocation. So even as your romantic feelings ebb and flow, loneliness stays. It witnesses the silences, the innumerable pauses, and the smiles that are followed by a moment of vacant introspection. The lonely don't endure loneliness; they live with it. Sanjoy Nag's Yours Truly establishes the essence of that feeling in its initial few minutes.
You can instantly tell that the film's lead, Mithi Kumar (Soni Razdan), a 57-year-old single, middle-aged government employee living in a dilapidated Calcutta house is lonely because she constantly yearns to be seen (Incidentally, Razdan debuted with 36 Chowringhee Lane, a film that revolved around another single, middle-aged woman). There's a melancholic moment in the opening sequence that underlines the mundane nothingness of her life. Mithi wakes up one morning on a bed, enveloped in a trusty mosquito net (or as Bengalis call it, "moshari") – the net a stand-in for denoting her acute isolation from the outside world. She opens her eyes and lets out a quiet sigh, almost as if reluctantly welcoming the realisation of aloneness to wash over her. Then, for the next few seconds, she stares at the moving ceiling fan armed with the concentration that is usually employed to acknowledge an existence that goes repeatedly unnoticed.
Shot in Bengal, the elliptical Yours Truly revolves around Mithi Kumar's peculiar and loyal infatuation with the voice of a train announcer (voiced by Vinay Pathak) and the feeling of belonging it evokes in her. For eight years, she writes letters to this strange man, opening up to him without any hesitation. In these letters, Mithi articulates the most banal thoughts, the kind which otherwise die a silent death if not shared with a companion. The announcer becomes the unwitting witness to her life, and in her head, is exalted as the anchor who keeps reminding her that her existence matters. Much of Yours Truly then, unfolds when Mithi's life intersects with that of the equally lonely Vijay (a scene-stealing Pankaj Tripathi), her oddly comic married neighbour, and her younger sister Laali (Aahana Kumra) which is paralleled by the unravelling of her courtship with the man whose voice she has come to love.
Unlike love, loneliness is not an emotion that thrives on reciprocation. So even as your romantic feelings ebb and flow, loneliness stays.
Nag's Yours Truly – adapted from writer Annie Zaidi's short story "The One that Was Announced" from Love Story #1 to 14 – is an admirably audacious project for the big screen. It is ambitious in its scope as well, simultaneously attempting to depict urban loneliness, examining the shielded desires of a middle-aged woman, and revealing the pictures people conjure up in their head to survive unrequited pangs of longing. The film's screenplay –  Nag is credited for story and screenplay –  is plotted much like Ritesh Batra's The Lunchbox (the movie even has a character whose voice is only heard, much like Mrs Deshpande), that allows the journey of its characters to define its plot.
Yours Truly generously strays from the narrative of its source material – a move that occasionally threatens to dulls the novelty of the plot and elevate it in equal measure. Zaidi's short story felt at once, gentle and distant, a culmination of her prowess to dig deep into the recesses of Mithi's desire: She was able to contextualise the extent of Mithi's loneliness and her longing for a man she has never met in a way that justified the story's central conduit. It's something that the film struggles to live up to, choosing to deliver the final reveal instead of sustaining it. Perhaps, the most illuminating part of the story was that Mithi was habituated to making a game out of assigning random faces to the voice of the announcer, which was especially telling about the pain of her loneliness and her urgency to conceal it. Yet, it surprisingly doesn't make its way to the film. More than anything, Zaidi's story stood out for being informed by its details, like Mithi's conviction that the man she was in love with was younger than her. One could almost feel the textures of her desire.
Although it can be argued that a direct comparison is unfair, yet the slight unevenness of Yours Truly seems to be rooted to its adaptation. It stems from the fact that the film doesn't allow Mithi – and the audience – to spend enough time with the stranger's voice. As a result, Yours Truly never comes close to depicting the extent of the intimacy that Mithi shares with this rank stranger. The effect of a hypnotic scene where Mithi conjures up her own picture of the stranger who tends for her, holds her, and desires her, is diluted by the film's inability to reveal layers of its protagonist. Even, the length and breadth of Razdan's volatile performance – she is terrific in scenes that require her to evoke loneliness – is hindered by the understated proceedings, which at times lack depth. Yours Truly then, often becomes a film that is only concerned with painting a portrait of the lonely and not necessarily analyse loneliness or the desire it begets.
That's not to say that the director's approach doesn't have its merits. Nag masters the art of offering a character sketch of a woman who is alone even when surrounded by a sea of people. By just letting the camera observe her, Nag enriches the narrative by allowing the silences and pauses of Yours Truly to be the key to its poetry. It's remarkable how the film tenderly documents Mithi's attempts at being noticed: She persistently strikes up a conversation with a disinterested passenger in a bus and impulsively gifts her newly-bought quilt to a dead man in the local train, like one would do for a friend.
The film is at its strongest when it vividly brings out the abundance of love that the lonely are primed to bestow on anyone: Mithi is motherly to a fault, to not just her colleague but also her sister, eventually ending up sharing her love with a pet (also showered with a typically Bangali daak naam). It enlivens the final moments of Yours Truly, that isn't just deeply poetic but also drives home that point that people like Mithi acknowledge every second of their lives: Loneliness is after all, a constant companion. It is truly yours.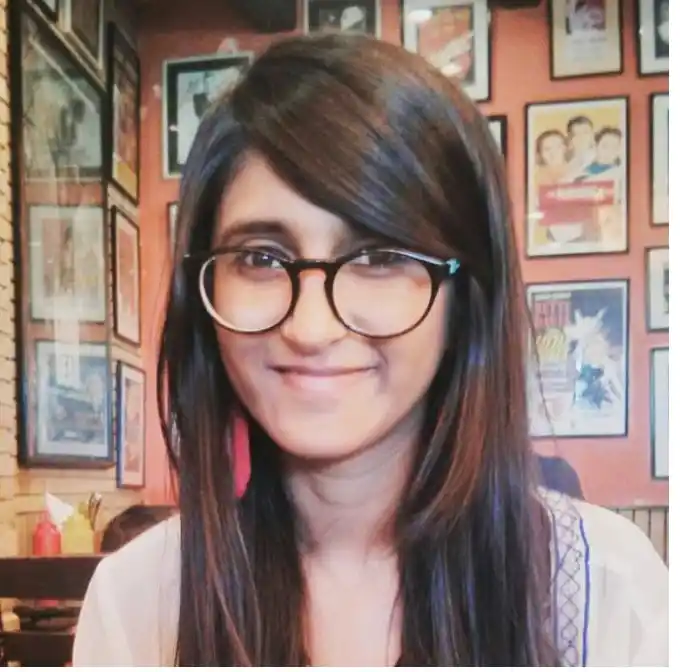 When not obsessing over TV shows, planning unaffordable vacations, or stuffing her face with french fries, Poulomi likes believing that some day her sense of humour will be darker than her under-eye circles.