Good news has been hard to come by in the last few weeks. But today, we have a reason to smile. After yet another bigoted tweet, Rangoli Chandel's Twitter account has finally been suspended.
Ever since the coronavirus pandemic reached India, good news has been in short supply. In addition to the fear of a nationwide medical emergency, there has also been a distressing trend – of communalising the disease, with many intolerant Indians blaming Muslims specifically for the spread of coronavirus after a Tablighi Jamaat congregation in Delhi was declared a hotspot. But today, a clear message was sent out to those who seek to demonise any one religion when prolific pot-stirrer Rangoli Chandel, the sister of Bollywood star Kangana Ranaut, had her Twitter account blocked after her racist and hateful tweets were reported en masse.
While Twitter is a platform to voice your views, it looks like Chandel clearly forgot to read its Terms of Service, which forbid hate speech. Yes, despite the daily mud-slinging matches that take place on the micro-blogging site, there are certain things that you just can't say. Unfortunately for Chandel, but fortunately for those who were sick of her spreading vile and bigoted hot takes, she crossed that line when she called for "mullahs and secular media" to be "lined up and shot" and self-identified as a Nazi. Her tweet was RTed 2,000 times and liked by 8,000 people. Chandel is (or should we say was) a Twitter "influencer" with a blue tick and 95.6k followers and her Islamaphonic tweet created a stir with many calling for police action against her.
Arrest this woman immediately for spreading vicious hatred and calling for killings of A community @MumbaiPolice .
Do also block this account @Twitter @TwitterIndia @jack for spreading religious hatred and fascism. https://t.co/NzBKK8JfZP

— Farah Khan (@FarahKhanAli) April 16, 2020
This is a direct call for genocide, @TwitterIndia. We know you're understaffed and working from home but there should be someone who can look into this immediately. Many have reported.

The poison that's being spewed from this account is exponentially increasing. It has to stop. pic.twitter.com/MwOOfSfwG6

— V (@ivivek_nambiar) April 16, 2020
Chandel has made a habit of using Twitter as a platform from which to spew venom against anybody she deems an "anti-national" – but who made her, a celebrity spokesperson, an expert on patriotism is still a mystery. Her targets have included Bollywood personalities like Hrithik Roshan, Karan Johar, Alia Bhatt, Deepika Padukone and Taapsee Pannu. She's never had anything nice to say about anybody in the industry and often goes after people without any provocation.
In the past, she has called Pannu a "sasti copy" of Kangana, she went after Bhatt for sending flowers to her sister and Hrithik Roshan, who allegedly had an affair with Ranaut, has been her favourite punching bag.
Chandel is like the real-life version of all of Lalita Pawar's characters magnified by 100, but at times masquerades as a "political pundit".
Last week, she called for the 2024 General Election in India to be scrapped, saying that it would save the country "lakhs and lakhs of crores"and then completed her transformation into a full-blown fascist by calling herself a Nazi. But with the anti-Muslim rhetoric that she used in her latest outburst, she definitely crossed the line.
It's not that Chandel did not have an audience for her hatred. Within hours of her account being suspended, an entire section of Indian Twitter began clamouring for the website to restore her account. Illogical arguments, like Chandel being an acid attack victim or the fact that she contributed to the Prime Minister's PM-Cares fund were held up as reasons why she should have been pardoned for her hate speech. But then again, logic was never going to be the strong suit of people who believed in the words of a glorified troll like Chandel.
So @TwitterIndia is gagging the voice of an acid attack victim woman with a @verified handle, just because they are afraid of her? Whatever happened to 'make twitter safe for women' @jack? #shame on @misskaul and other @Twitter employees. @Rangoli_A has done nothing wrong. pic.twitter.com/LwRv8EAbJQ

— Shefali Vaidya. (@ShefVaidya) April 16, 2020
Ram Ram ji 🙏 Well #RangoliChandel called out those who were ATTACKING #Doctors of India. But #Liberals hate #Doctors of India who are trying to prevent the spread of #coronavirus 😡 Remember this doctors of India next time LIBERALS come to U for treatment. #payalrohatgi pic.twitter.com/LQqJTN4bUS

— PAYAL ROHATGI & Team- Bhagwan Ram Bhakts (@Payal_Rohatgi) April 16, 2020
Meanwhile, another movement on Twitter saw the hashtag #ArrestRangoli gaining traction, as some believed a mere suspension of her Twitter account was too light a penalty for someone who was openly advocating for hate and violence.
I've blocked Rangoli and reported her to twitter.
But @MumbaiPolice @CMOMaharashtra @OfficeofUT This kind of hate mongering is irresponsible. Please look into it, and take necessary actions. https://t.co/WywccuZvKR

— Kubbra Sait (@KubbraSait) April 16, 2020
After her account was suspended, Chandel gave a statement to the media (hopefully not the same media she wanted to have shot dead) where she indulged in some classic whataboutery. Her statement in its entirety is available online, but the most pertinent bit, at least for those who believe Twitter is better off without her malice, was this: "I have no desire of empowering any such platforms with my perspective and honest opinions, so I am not reviving my account." That's perhaps the nicest thing Rangoli Chandel has ever said. Good riddance.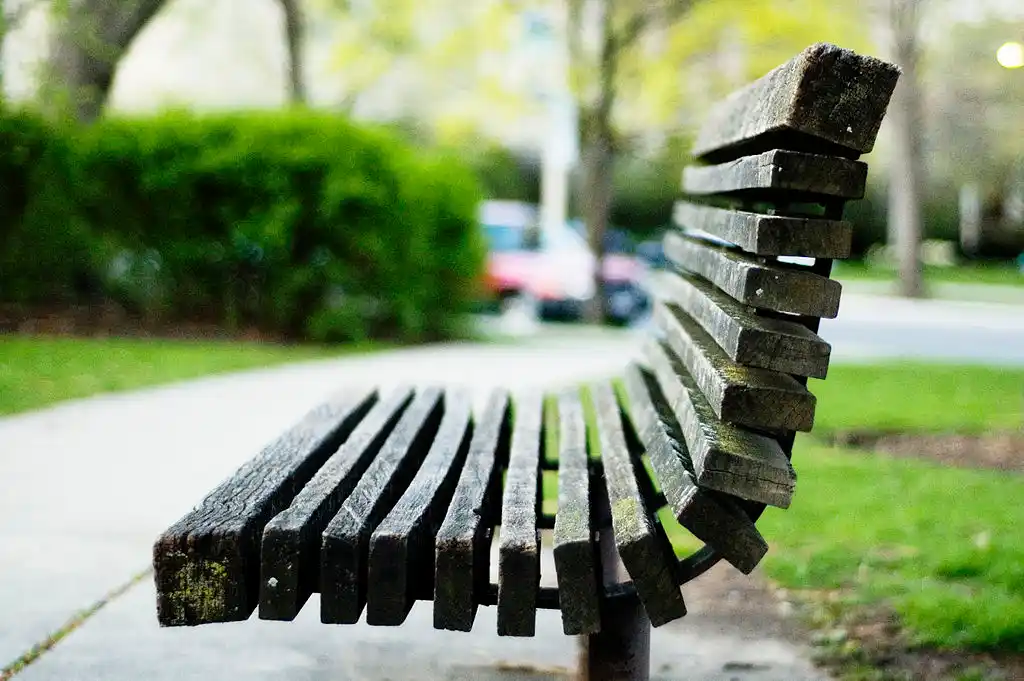 The Arré bench delivers stories that mattress. It hasn't achieved much sofar. But it's getting bedder.