For many anti-CAA protesters, the resistance is also about standing up to the bigotry of family and friends. It's imperative how Dharmputra, a film made over five decades ago, has an answer for it: call out objectionable views regardless of who holds them.
"Tum culture ka matlab nahin samajhte. kisi khaas tareeke se khaana pakaane, pooja paath karne ya Ganga mein snaan karne ka naam culture nahin," rues an enraged old man when his Hindu fundamentalist son accuses him of sheltering Muslims in their house. "Roohani tarakki ka naam culture hai, aatma ka parmatma ko pehchaan'ne ka naam culture hai, achchai aur khoobsurti ki talaash ka naam culture hai," he schools the bigoted young man. These powerful words are from a crucial scene in Yash Chopra's 1961 National Award winning-drama, Dharmputra that holds up the mirror to present-day India in the throes of communal polarisation. Set against the backdrop of independence and the horrors of Partition, Dharmputra is one of the earliest mainstream Hindi films – and certainly Chopra's bravest – that addressed Hindu extremism and religious divisiveness unsparingly through the story a young radical Hindu who wants Muslims to leave India and go to Pakistan. Indian Muslims have been battling the "Pakistan Jaao" chants right from 1947 and in the present socio-political climate its offensiveness has only intensified. The said expression has slithered into everyday conversation and gets hurled at religious minorities, political dissenters, or anyone who is even remotely critical of the government and its brand of politics. On December 20, a police officer in Uttar Pradesh's Meerut was caught on camera telling a group of Muslim protesters to go to Pakistan.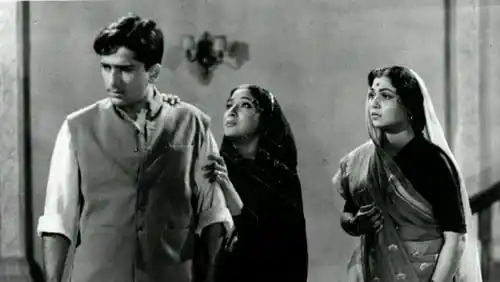 The Hindu Rashtra debate, too, has gained ground as the othering of minorities continues. Meanwhile, the establishment legitimises a terror-accused hardliner like Pragya Singh Thakur and uses its massive mandate to pass an exclusionary law like the Citizenship Amendment Act. When faced with citizens protesting against the CAA and the proposed National Register of Citizens, instead of allaying fears and addressing their concerns, it responds with divisive retorts like "Protestors can be identified by their clothes." While the public outcry intensifies around the government's controversial moves, supporters of the India-as-Hindu-homeland ideology remain defiant making the "Pehle Hindi, Hindu, Hindustan" brand of nationalism discussed in Dharmputra prophetic.
Based on Acharya Chatursen Shastri's eponymous novel, Dharmputra's story begins in the 1920s British India when religious unity was the pivot driving India's freedom struggle against the Britishers and chants of "Inquilaab Zindabaad" and "Hindu Muslim Bhai Bhai" reverberated around the land. Nawab Badruddin and Gulshan Rai are neighbours and best friends who consider each other family. Gulshan's son, Dr Amrit Rai (Manmohan Krishna) and Nawab's daughter, Husn Bano (Mala Sinha) grow up as brother-sister. Due to a personal complication, Bano's son is adopted by Dr Rai and his wife Savitri (Nirupa Roy). This decision deepens the bond between the families. Bano soon moves out of the country with her husband Javed. 
The young boy, Dilip (Shashi Kapoor) grows up to become a Hindu conservative who waxes eloquent about India's glorious past, hails religious purity, scoffs at westernisation, and disparages his family's liberal views. He joins the freedom movement but doesn't want Muslim presence in independent India. "Agar Musalman Hinduon ke saath nahin rehna chaahte to jaaein. Agar woh khud nahin jaayenge toh hum unhein jaane par majboor kar denge," he clamours. In 1947, when Bano and Javed return to India amid hostility and communal calls of "Hindi Hindu Hindustan" and "Le ke rahenge Pakistan," Dilip unaware of his true parentage and Muslim roots meets them with great resentment. Unwilling to accept their deep association with his family, he refuses to live next door to them and amid the carnage of Partition leads an angry mob to their doorstep.
Dharmputra holds up the mirror to present-day India in the throes of communal polarisation.
Do Dilip's radicalisation and prejudices sound any different from the scores of modern "patriots" one encounters online or in our family and at work? The ones who declare to be "Proud Indian", flaunting their Islamophobic, glory-to-Hindus brand of deshbhakti, and heckling those differing from them on national issues? Or the ones who turn a blind eye towards horrific incidents of mob lynching and justify systemic crackdowns on minorities?
For many supporters of the widespread anti-CAA protests, the resistance has also been a motivator to reclaim words like secularism, liberalism, and democratic – grossly vilified and used as an insult by raging right-wingers. It has also reinforced the discourse around standing up to the bigotry of family and friends. It's imperative how Dharmputra, made over five decades ago, when faced with the same question takes an unequivocal stand on it: call out objectionable views regardless of who holds them. 
Dr Rai and Savitri encourage debates with Dilip about his notions of nationalism and yet are the first ones to cut ties with him when they realise he is far too consumed by hatred. In fact, the family's constant chasm with Dilip's ideology is a concurrent theme of the movie. His progressive siblings, like contemporary liberals, are accused of minority appeasement and clobbered with arguments of how the superior values of Hinduism ensured its survival against tyrannical Muslim rulers. Having faced the trauma of displacement in Partition himself, Chopra's own experiences are said to have influenced the film's secular tone. Moreover, when Dilip boasts to his mother about the righteousness of his religion, Savitri is quick to remind him of women's wretched existence under social ills like Sati not very long ago. The filmmaker also subverts the standard family dynamics and projects a unit where parents are broad-minded and receptive to new ideas while their eldest son is dogmatic, proving that being progressive has nothing to do with one's age. 
Dharmputra doesn't shy away from asking uncomfortable questions about religious identities. When Dilip learns the truth about himself, no overnight transformation awaits him. "Hindu dharm ne mujhe tyaag diya, Islam ko main jaanta nahin," he laments. As he struggles with his new identity and the predicament of becoming who he had set out to fight, the futility of clutching on to a toxic ideology finally dawns on Dilip. He begins to view the bloodshed with an entirely altered perspective and concludes, "Dharm insaan nahin banaata, insaan ko insaan se ladaata hai." A lesson one hopes more and more Dilips of today's world would learn.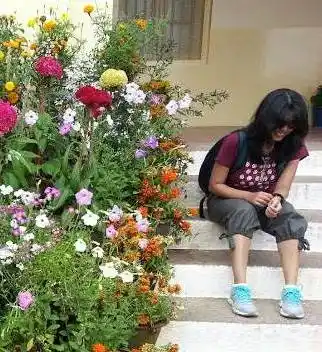 There's Master Bittoo, there's Master Raju, and there's Master Rajoo — who is not Master Raju and is Master Bittoo's big brother. The writer lives for random film trivia like this.