After a very public spat with Shiv Sena's Sanjay Raut over her comments comparing Mumbai to PoK, Bollywood actor Kangana Ranaut will be provided Y-plus category security. But does she really need a personal security officer and 11 armed policemen at her service?
The Kangana Ranaut-Shiv Sena "tu tu main main" has reached a new flashpoint. After comparing Mumbai to Pakistan occupied Kashmir and the verbal barrage that followed, the Bollywood actor will be provided Y-plus category security, according to government sources.
Kangana Ranaut took to Twitter to thank Home Minister Amit Shah and stated that this is proof that "no fascist will be able to crush a patriotic voice."
ये प्रमाण है की अब किसी देशभक्त आवाज़ को कोई फ़ासीवादी नहीं कुचल सकेगा,मैं @AmitShah जी की आभारी हूँ वो चाहते तो हालातों के चलते मुझे कुछ दिन बाद मुंबई जाने की सलाह देते मगर उन्होंने भारत की एक बेटी के वचनों का मान रखा, हमारे स्वाभिमान और आत्मसम्मान की लाज रखी, जय हिंद 🙏 https://t.co/VSbZMG66LT

— Kangana Ranaut (@KanganaTeam) September 7, 2020
Sources in the Union Ministry have said that Ranaut will be protected by a personal security officer and 11 armed policemen including commandos. The decision follows a "renewed threat to the actor after she spoke about drug use among a section in the film industry following the death of actor Sushant Singh Rajput", the media reported.
Watch | Kangana Ranaut to be provided Y+ category security: government sources https://t.co/eyAMgRJhPH pic.twitter.com/lcqfWDz8UI

— NDTV (@ndtv) September 7, 2020
Kangana Ranaut, and the Shiv Sena, led by Sanjay Raut, have been having a go at each other over the past few days. The storm was kicked off when she took to Twitter and compared Mumbai to PoK.
Sanjay Raut Shiv Sena leader has given me an open threat and asked me not to come back to Mumbai, after Aazadi graffitis in Mumbai streets and now open threats, why Mumbai is feeling like Pakistan occupied Kashmir? https://t.co/5V1VQLSxh1

— Kangana Ranaut (@KanganaTeam) September 3, 2020
From Bollywood stars to Maharashtra Home Minister Anil Deshmukh, everyone weighed in on the issue. Hashtags trended, jibes were directed at all parties and tempers flew on social media. Sena workers vandalised a poster of Kangana Ranaut with chappals, as a mark of protest.
मुंबई हिंदुस्तान है।

— Riteish Deshmukh (@Riteishd) September 3, 2020
कायदा व सुव्यवस्था राखण्यासाठी आपले महाराष्ट्र व मुंबई पोलीस दल सक्षम आहे. त्यांच्याबद्दल आक्षेपार्ह विधान करणाऱ्या अभिनेत्रीचा मी तीव्र निषेध करतो. ज्यांना मुंबईत रहाणं सुरक्षित वाटत नाही, त्यांना मुंबई किंवा महाराष्ट्रात राहण्याचा अधिकार नाही. pic.twitter.com/0e1ucFDdJO

— ANIL DESHMUKH (@AnilDeshmukhNCP) September 4, 2020
Sanjay Raut then raised the stakes of the debate by using derogatory language and calling the actress "haramkhor". That did not go down well with followers of Ranaut.
Must see video for language used by @rautsanjay61. Mr. Raut we all have a right to have our own opinions but 1) This Language is Not acceptable 2) @KanganaTeam like each of us has an equal right to live & be protected in #Mumbai. pic.twitter.com/4jYqFuwcFw

— Priya Gupta (@priyagupta999) September 5, 2020
"Iss desh ki betiyaan aapko maaf nahi karengi," the actor said in a video response posted on Twitter. She also announced that she would be visiting Mumbai on September 9 and is ready to "sacrifice her life" like many have before her for this country. Melodrama much!
संजय जी मुझे अभिव्यक्ति की पूरी आज़ादी है
मुझे अपने देश में कहीं भी जाने की आज़ादी है ।
मैं आज़ाद हूँ । pic.twitter.com/773n8XDESI

— Kangana Ranaut (@KanganaTeam) September 6, 2020
Facing the heat, Sanjay Raut issued a statement claiming "Shiv Sena will continue to fight for the pride of women, this is what our great Shiv Sena supremo has taught us." He also invoked Chhatrapati Shivaji Maharaj and Maharana Pratap, stating that they had taught them to respect women.
— Sanjay Raut (@rautsanjay61) September 7, 2020
Ranaut shared a video alleging that some people have taken over her office and are also harassing neighbours, stating that "Wo jo madam hai, uski kartoot ka parinaam sabko bharna hoga." She alleged that without any notice, her office was being raided.
They have forcefully taken over my office measuring everything, also harassing my neighbors when they retorted @mybmc officials used language like ," वो जो मैडम है उसकी करतूत का परिणाम सबको भरना होगा" I am informed tomorrow they are demolishing my property 🙂 pic.twitter.com/efUOGJDve1

— Kangana Ranaut (@KanganaTeam) September 7, 2020
I have all the papers, BMC permissions nothing has been done illegal in my property, BMC should send a structure plan to show the illegal construction with a notice, today they raided my place and without any notice tomorrow they demolishing entire structure 🙂

— Kangana Ranaut (@KanganaTeam) September 7, 2020
With Ranaut being provided additional security and a visit to Mumbai on the cards, the matter is not going to die down soon. This, at a time when coronavirus cases are soaring both nationally, as well as in the state of Maharashtra. The security apparatus being provided to Ranaut could also be put to better use, with crimes against women on the rise and the economy crumbling.
Centre has given Kangana Ranaut 'Y' level security because Sanjay Raut called her 'haramkhor.'

Meanwhile, minor girls are brutally r@ped and murdered everyday in UP and all they get is a case number.

— PuNsTeR™ (@Pun_Starr) September 7, 2020
So @Tweet2Rhea who is being molested & manhandled on a daily basis gets no protection but Kangana Ranaut gets police security. Connect the dots…

— Swati Chaturvedi (@bainjal) September 7, 2020
Kangana Ranaut might have one-upped the Shiv Sena by getting a security cover but the consequences are for everyone to bear. It's only going to make this Queen of Bullies bolder and brasher.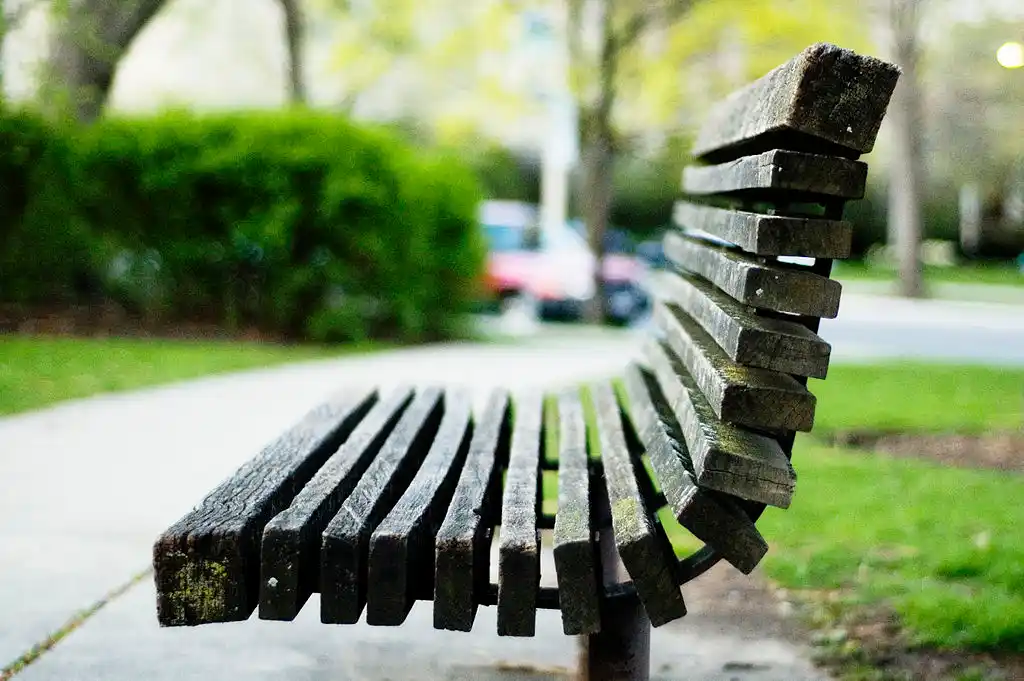 The Arré bench delivers stories that mattress. It hasn't achieved much sofar. But it's getting bedder.