Many mainstream Bollywood movies have relied on the "gay twist", but none of those were interested in selling themselves as a progressive empowerment fable like Ek Ladki Ko Dekha Toh Aisa Laga. Worse, its lead protagonist is a cipher, who isn't defined by anything other than her repressed homosexuality.
When we first meet Sweety (Sonam Kapoor) in Ek Ladki Ko Dekha Toh Aisa Laga, she's at a boisterous wedding celebration, quietly sketching images of brides. After her father introduces her to his old friend, she quickly gets irritated when they discuss when she will get hitched. Almost immediately, Ek Ladki Ko… promises to be an intimate character study of this reticent woman who clearly has plans other than marriage.        
Unfortunately, post the opening credits, the focus shifts to Sahil Mirza (Rajkummar Rao doing wonders as always), an aspiring playwright trying to put on a play about modern love in Mumbai. After helping Sweety escape the clutches of her hot-headed brother, he decides to look for her in Moga, Punjab, falling squarely in line with a long tradition of well-meaning Bollywood heroes who pursue women they barely know. He finds out that Sweety is the daughter of Balbir Chaudhary (Anil Kapoor), a clothing mogul. A series of cartoonish family-friendly hijinks ensue before unveiling its gay twist right before the interval – Sweety is a lesbian. At that point, as Sahil breaks into laughter at Sweety's admission, several audience members in my theatre too broke into sniggers. Few realised that the family romcom they had walked into was, in fact, a lesbian love story.     
Many mainstream Bollywood movies have relied on the gay twist in recent years, postponing the moment when a character is revealed as homosexual. Yet, none of those other movies were concerned with selling themselves as a progressive empowerment fable like Ek Ladki Ko Dekha Toh Aisa Laga.
In Life in a… Metro, Konkona Sen Sharma's character goes through a crisis when she finds out her husband is cheating on her with a man. In Kapoor and Sons, after Fawad Khan's character is revealed as gay, it exposes further fractures in the façade of the family. In Dedh Ishqiya, once Madhuri Dixit and Huma Qureshi's characters are shown to be in a relationship, it illuminates the brilliant ruse in a film that's all about deception and men unable to see women as more than princesses in towers waiting to be rescued.
What emerges isn't a full-rounded portrait of a queer woman but a side-note in a heterosexual man's journey.
In Ek Ladki Ko Dekha Toh Aisa Laga the twist, however, almost renders the first half a futile setup, nothing more than a poorly done dog-and-pony show for a movie whose subject matter is unquestionably divisive. If this bit of misdirection was meant to drive family audiences to the movie hall, it could have worked, had the rest of the movie not dropped the rainbow-coloured ball so badly.
In the second half, the focus finally shifts to Sweety, at least for a while. In a flashback, we see how she retreated into a shell after being bullied in school for her affections for a female classmate. In adulthood, it's Kuhu, a woman she meets at the opening wedding, who offers her love and an emotional release. In a bit of movie masala, the film culminates with a play written by Sahil about a lesbian couple. Unconvincingly, Sweety agrees to become a part of a play staged for everyone in Moga despite her hesitation to come out to her own family. Sahil gets her entire family, sans brother (the only one who knows her secret), to act in it without them realising that the play is about Sweety. He even ropes in Kuhu, who flies down from London to act as Sweety's other half on stage. These are ludicrous developments, yet if the movie had a strong sense of its lesbian lead it could have worked.     
Sadly, Sweety is a cipher. She's meant to be pensive and brittle, someone who holds her cards close to her chest. Under Sonam Kapoor's lifeless performance, however, she shrivels up into a one-dimensional character who isn't defined by anything other than her repressed homosexuality. During the cathartic climax when Balbir has accepted his daughter for who she is, he remarks, "Tum mere jaise nikli. Mujhe bhi ladies pasand hai" (You're like me. I also like women). It's a silly quip but it also speaks to the movie's failure by making Sweety's only notable character trait being her attraction to women.
There's little indication about Sweety's ambitions or her homosocial relationships: She lives under the thumb of two patriarchs, her father and brother. Yet, by framing her story through Sahil's, the movie further robs her of agency. It even ends gallingly, with Sweety telling him to perform the play based on her life all across small towns and rescue other girls like her in similar predicaments. Her resilience and pain is his tale to tell. It positions him as the straight savior, a surprising detail in a movie directed by a woman and co-written by a transwoman (who also co-wrote the much sharper Lipstick Under My Burkha). What emerges isn't a full-rounded portrait of a queer woman but a side-note in a heterosexual man's journey.
There's also something strangely sexless about the movie's depiction of a lesbian relationship.
Kuhu is an even thinner character, existing as nothing more than a love interest for Sweety. Yet she is bolstered by Regina Cassandra's playful performance. In one of the film's few perceptive scenes, a weepy Sweety asks Kuhu if she wonders why they were born like this. Her self-pity is immediately undercut by Kuhu. "Sweety it really irritates me when you talk like this." One can't help but imagine a better film that focused on Kuhu but would Bollywood audiences be more receptive to a confident lesbian woman on screen than a broken one who begs to be welcomed within the folds of family?     
There's also something strangely sexless about the movie's depiction of a lesbian relationship. At one point, Sweety's brother is incensed by the sight of two women sharing a seemingly innocuous hug on a jhoola, which seems overblown since same-sex love in India publicly traverses these homosocial spaces till it privately transgresses it. But, this is a film where "true love" is ostensibly disentangled from the desires of the flesh. Consider how Fire allows its female protagonists to revel in the emotional and physical pleasures of sex. Or even if one has to account for Bollywood's prurience when it comes to sex, Dedh Ishqiya, managed to convey the interdependent sybaritic lifestyles of its multifaceted female characters with subtlety.
The movie's progressivism is surface-level. Sweety's homosexuality is positioned as a personal struggle (albeit one faced by many kids across the country) without linking it to larger political LGBTQ movements in the country. The movie does tip its hat to societal hostility towards queer love when audience members start walking out of the play. In urban families the post-377 quest might be about parental acceptance of same-sex desire and love, but in small-town India this upsetting of the heteropatriarchal order can be very much fraught with danger and social ostracisation (without being cushioned by class privilege like Sweety). We are barely two decades removed from a time when even movies like Fire and Girlfriend led to theatres being burned by right-wing groups, after all.
Of course, for all my criticisms, Ek Ladki Ko Dekha Toh Aisa Laga is a Bollywood rarity. There are moments of real gravity that pierce through a film that's too busy sandpapering (or should I say khet-ifying) its edges. A flashback to Sweety's days of school bullying is emblematic of the experience of many gay kids. There's a galvanising sequence where Sweety confronts her father during rehearsals after he finds out the truth and announces that the show will go on. And the climax, when Balbir is called on to prove his loyalty to his daughter after seeing a theatrical vision of his daughter in a glass closet, may lead to many a parent shedding a tear.
Yet, it's hard not to watch Ek Ladki Ko Dekha Toh Aisa Laga and sense a tremendous missed opportunity. In 2019, such a film should have been a Sapphic call to arms. Instead, what we get is a melodramatic tearjerker aimed at allowing straight people to pat their backs for their own magnanimity.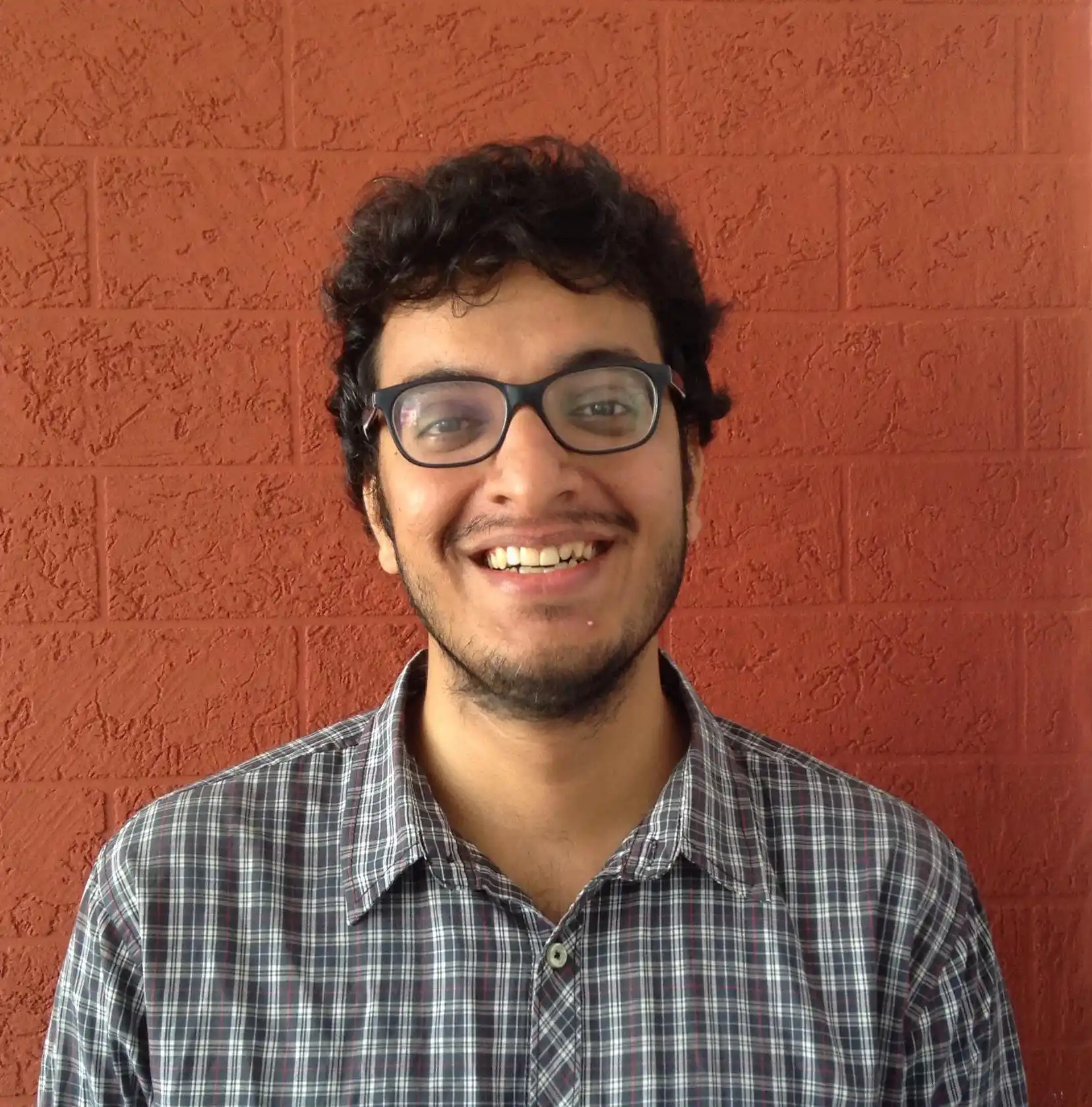 Karthik is a writer and editor based in Chennai. He was the winner of the Likho Award for Excellence in Media 2017.