Gulabo Sitabo, starring Amitabh Bachchan and Ayushmann Khurrana, will release directly on Prime Video. It's a bold move by director Shoojit Sircar, paving the way for a "new normal" in Bollywood.
Ever since India went into lockdown in late March, the TV screen has slowly started replacing dogs as man's best friend. With social distancing measures in place, theatres have had their shutters downed ever before the official lockdown commenced on March 22, and this has in turn affected the movie studios with upcoming releases. Now, with the route of theatres being closed to them, some moviemakers have started to consider getting their films to the public via streaming OTT platforms. The first big-budget film with A-list stars to opt for this method is Gulabo Sitabo, directed by Shoojit Sircar and starring Amitabh Bachchan and Ayushmann Khurrana. It was announced that Gulabo Sitabo would release directly on Amazon Prime Video on June 12, bypassing a theatrical release. The film was earlier scheduled for release on April 17.
This June 12 join us first-day first show for #WorldPremiereOnPrime of Gulabo Sitabo!

They say opposites attract. In this case, to wreck things up 😂#GiboSiboOnPrime @SrBachchan @ayushmannk @ShoojitSircar @ronnielahiri #SheelKumar #JuhiChaturvedi @filmsrisingsun @Kinoworksllp pic.twitter.com/RkTxV3Y802

— amazon prime video IN (@PrimeVideoIN) May 14, 2020
While OTT platforms and fans at home are the biggest gainers, it's the movie theatre owners who will be hardest hit if many more makers and studios begin opting for this route. A CNN report titled "The coronavirus is crushing India's Bollywood, the world's most prolific film industry" quotes Komal Nahta, a film trade analyst and television host of ETC Bollywood Business, as saying, "The pandemic has likely cost India's film industry more than $330 million in lost box office revenue and canceled production shoots."
.@CNNBusiness: Movie theatres have shut their doors, production companies have called off shoots, and film studios have delayed releases – including the debuts of at least two major films that were expected to carry the season @Manveena writes. https://t.co/cLvSusgsRI

— CNN Asia Pacific (@cnnasiapr) May 8, 2020
The shutdown due to the pandemic has seen some studios decide to postpone their releases. The latest instalment of the James Bond franchise, was pushed back from April to November in light of the prevailing situation. As crowd-pulling films remain out of theatres, it's the cinema halls that are worse hit than studios. Reliance Entertainment, has decided to postpone the release of two of its most highly anticipated releases, Sooryanvanshi and 83, which is both good news and bad news for movie theatres. In a Mid-Day report from March, trade analyst Amod Mehra says, "Right now, it's a wait-and-watch scenario. If they are indeed delayed, the theatres will be affected; the movies won't suffer."
#Sooryavanshi, #83 Release Date Pushed As #Coronavirus Cases Rise In India

Via. @MoharBasu https://t.co/FGpKcq3CUS

— Mid Day (@mid_day) March 11, 2020
However, the fact that these big films are not opting for the OTT route and instead waiting for theatres to reopen means that when the lockdown is finally lifted, the theatres will have something to lure audiences back in. Manoj Desai, the executive director of Mumbai theatre Gaiety-Galaxy, told Mid-Day, "Almost 50 per cent of my losses will be recovered if Sooryavanshi is the first release after the lockdown is lifted. If such films consider [a direct-to-web release], I will have to down the shutters of my theatres."
But even after restrictions are eased movie halls will probably be the last to open, even after salons. Upon reopening, theatres are also going to have to employ responsible social distancing practises, which means they will not be able to operate at full capacity. It will force theatres to sell fewer tickets, which also means that they are likely to be more expensive.
The coronavirus has changed the way movies are experienced for everyone involved, from the makers, distributors, exhibitors, and audience. In fact, now even the Oscars will allow streaming-only movies to qualify.
And maybe it's time for Bollywood to adapt and give up the obsession with the big screen. Though some big films might be waiting out the worst of the pandemic for a theatrical release, many smaller-budget films are seriously considering embracing OTT platforms as a new home for their work.
All are *confirmed* direct OTT release except for LB

1 #LaxmmiBomb – Hotstar
2 #GulaboSitabo – Amazon
3. #IndooKiJawaani – TBA
4. #Jhund – Netflix
5 #Ludo – Netflix
6 #ShakuntalaDevi – Amazon
7 #GunjanSaxena – Netflix
8 #Mimi – Hotstar
9. #KhaaliPeeli – Netflix
10 #Shiddat – TBA

— INDIAN BOX OFFICE (@Box_oficeIndian) May 12, 2020
We can now add films and the cinematic experience to the list of this that Covid-19 has changed, perhaps irreversibly. And that's not such a bad thing. Because the truth is, it will be a while until many of us are comfortable being in a room full of strangers again.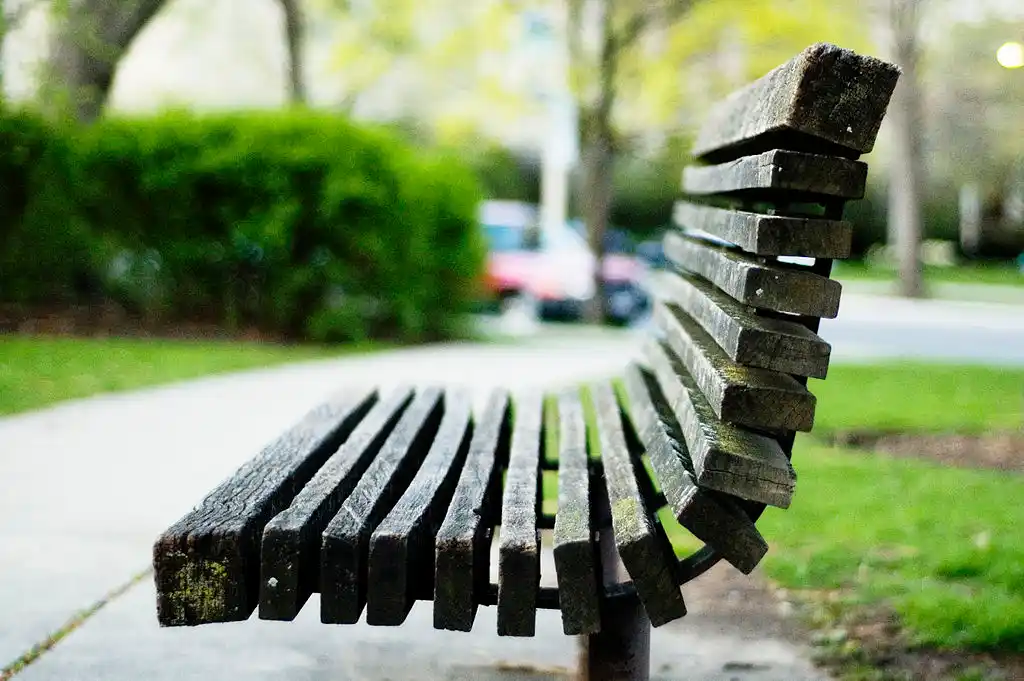 The Arré bench delivers stories that mattress. It hasn't achieved much sofar. But it's getting bedder.