Vicky Kaushal has mastered the art of blending in. He's one of the few actors who is aware that his presence and talent is a contribution to any film, not its headline gift.
In an interview months ago, before Love Per Square Foot premiered on Netflix, Vicky Kaushal made a perceptive remark about his work. Answering a query about his supporting role in Sanju and whether it had enough scope for him to impact the story, he said, "If I am salt, do I need to be the right amount of salt in a dish or do I need to be the most overpowering ingredient? Isn't it more important for the dish to be delicious? …You just need to be one of the spices."
True to his word, Kaushal stuck to that exact brief as Kamlesh "Kamli" Kanhaiyalal Kapasi in Rajkumar Hirani's Sanju – possibly 2018's biggest and most successful film – playing best friend and second fiddle to Ranbir Kapoor's Dutt. In a film, where he had more screen time than the female leads and Paresh Rawal, Kaushal still made an impact in the backdrop. You don't notice him overtly, but his absence would be sorely missed – just like salt.
Sanju's best scene involved Kaushal. Evoking helplessness and haunting anguish, Kamlesh makes an impassioned plea to Sunil Dutt to save his drug-addled son. With a quivering voice and a moist face, Kamli breaks down unashamedly in front of him mourning the loss of his friend's youth, hoping that Sanju doesn't self-destruct. It's also the only time Sanju manages to evoke any organic empathy for the film's lead or bring across a son's tragedy of living up to a father's unmatchable legacy.
Kaushal elevates the moment – he doesn't become the moment, a trait that is consistent even in the flashier moments in Sanju. Even while Kaushal is making a statement with Kamli's high-pitched Gujarati accent or wearing a flamboyant red fur jacket, he is acutely aware of how much space and attention he should rightfully command. That trait is visible even in Anurag Kashyap's Manmarziyaan, where he plays the film's most flashy protagonist.
If this year is any proof, it's clear that Vicky Kaushal is one of the few actors who is aware that his presence and talent is a contribution to any film, not its headline gift.
In not hogging the limelight even in scenes that ride on him, Kaushal guarantees that he does justice to the plot and his co-actors first. If this year is any proof, it's clear that he's one of the few actors who is aware that his presence and talent is a contribution to any film, not its headline gift. A team player in a hyper-competitive age. For an actor who has already had four successful films (Love Per Square Foot, Raazi, Lust Stories, Sanju) last year and began this year with the record-breaking Uri, Kaushal has perfected the rare art of blending in. Irrespective of whether he's a supporting actor in a film or its romantic lead.
There's no better proof of Kaushal's economy than Raazi and Lust Stories. In the former, he exercises restraint while articulating a lifetime's worth of affection, grief, and regret in the film's searing confrontational scene. And in the latter, he affords Kiara Advani the space to breathe out her sexual frustration despite essaying the deeply watchable stereotype of the oblivious Indian man (with impeccable comic timing).
This restraint is also why I suspect, the actor outperforms in ensemble films and multi-narratives, environments that demand creative frugality. Where seasoned actors fumble to not overplay their hand. It's the reason why stars rarely make decent supporting actors, undermining throwaway scenes only because they're used to elaborate sequences being crafted around them. But Kaushal thrives in this universe – best evidenced in his breakout role in the stunning Masaan, the actor's debut.
Masaan remains the pinnacle of Kaushal's unassuming brilliance. Even when the grief-stricken Deepak utters "Saala, yeh dukh kaahe khatam nahi hota bey" after drunk shayari and a searching look up at the sky, howling his despair into an uncaring universe, Kaushal doesn't lose sense of the moment's sanctity. It exists beyond his heart-wrenching act: an evocative and disquieting reminder that not everyone can afford the luxury of escapism.
It's evident that what makes Vicky Kaushal stand out is that he plays every role like a supporting one. But that would be underestimating his talent and denying the beauty of his self-control. It's what Shaalu tells Deepak in Masaan, "Aap mein ek imandaari hai jo bakiyo mein nahi."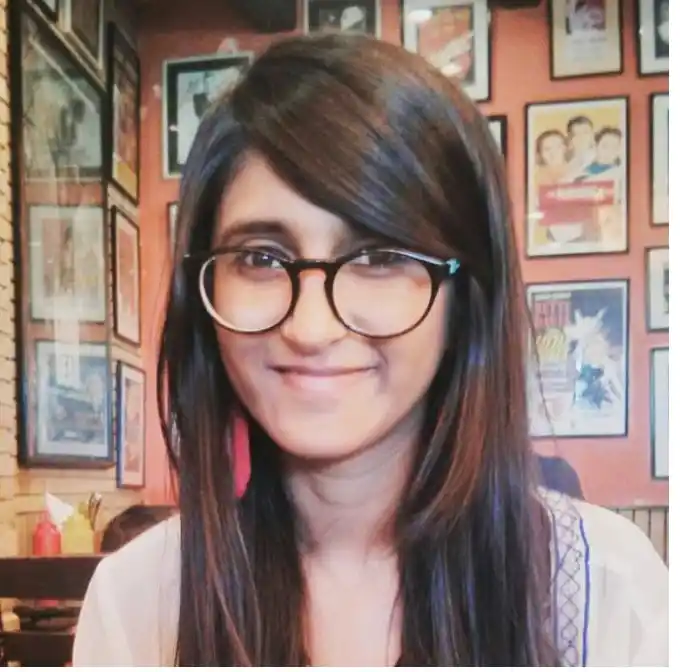 When not obsessing over TV shows, planning unaffordable vacations, or stuffing her face with french fries, Poulomi likes believing that some day her sense of humour will be darker than her under-eye circles.