Before Vicky Kaushal asked, "How's the josh?" in Uri, a lesser- known 1992 film introduced Bollywood to surgical strikes. While Uri is based on true events that unfolded in PoK in 2016, Tahalka takes inspiration from its director Anil Sharma's overactive imagination.
Long, long time ago in a galaxy far away, before Vicky Kaushal's Uri, there was its twin Tahalka directed by Anil Sharma back in 1992. Yep, the same guy who made Gadar: Ek Prem Katha. While Uri is based on the terrorist attacks at the Uri army base camp in 2016 that led to India's retaliatory surgical strikes, Tahalka on the other hand, is inspired from Sharma's overactive imagination.
In Tahalka, Major Krishna Rao (Mukesh "Shaktimaan" Khanna), takes a team of covert army operatives to Dongrilla to assassinate its dictator General Dong (Amrish Puri). What is Dongrilla, you ask? Allow me to explain: It's a fictional country that has frequently attempted to attack India, in vain. After yet another failed attempt to infiltrate India results in the death of 2,000 Dongrilla terrorists, General Dong assassinates General Sinha, the Indian who flushed out the infiltrators. Naturally, India now wants revenge.
Major Rao's crack team is as deadly as the Hardik Pandya-KL Rahul-Karan Johar combo: It has Naseeruddin Shah, Aditya Pancholi, and Javed Jaffrey, the OG "Boys will be Boys" club. But Force Five, as they are called, has a problem. They have to cross the dreaded Danger Valley to reach Dongrilla. Enter, human IRCTC aka Major Dharam Singh (Dharmendra) whose backstory involves being thrown out of the army because he ignored orders and single-handedly killed thousands of infiltrators. If you think that was melodramatic, wait until you hear about his retired life: He moonlights as a private detective in Bangkok where he works for six months and indulges in "aiyashi" for the remaining months. Classic '90s Netflix and Chill.
Singh however, isn't that enthusiastic about helping them. But Force Five knows how to cure his reluctance: They inject him with a vital dose of Republic TV emotional nationalism. And from then on, nothing stops them. Once they reach Dongrilla, they are helped by King Cow (Prem Chopra) the leader of the local resistance, and Mrs D'Costa (Sonu Walia) whose husband – the former intelligence chief – committed suicide for not being able to infiltrate India. Then there's Julie (Pallavi Joshi), a Dongrilla double agent who infiltrates Force Five, nearly seduces Naseeruddin Shah, but ultimately gets exposed and is eliminated. It's really an ensemble like no other. No prizes for guessing that the Force Five eventually manage to kill General Dong and return home triumphantly.
Just like Uri, Tahalka promoted hyper nationalism and championed the "new India" which would "ghuskega bhi aur maregi bhi". But even then, it managed to be an enjoyable film because its over-the-top aesthetic guaranteed that any propaganda message it tried espousing promptly got lost.
Tahalka is a true Bollywood miracle and not just another half-baked piece of jingoism.
Tahalka was the kind of film that was more like a one-man army: There was tragedy, comedy, deshbhakti, friendship, sacrifice and to top it all, a villain so ridiculous that you couldn't help but admire his dedication to villainy. General Dong is probably one of the creepiest and funniest roles that Amrish Puri has essayed: In Tahalka, we see him as a dictator who intimidates his victims and enemies in bizarre ways possible (Imagine if Mr India's Mogambo had a few of these traits). Like organising impromptu funeral ceremonies for officers who fail to win him battles and obsessing about Indian music.
Similarly, there's Major Krishna Rao, who keeps reciting poetry even when he is surrounded by enemies and hopping on one leg. After a point, the film just overlooks its plot and becomes a typical '90s product: There are elaborate song and dance routines, random romances, crazy minions of Dong, not so subtle special effects, and continuous hamming. There's even a song called "Garam Dharam Aj Kaisi Sharam" as a tribute to Dharmendra, probably the best one ever written. It's basically what makes Tahalka a true Bollywood miracle and not just another half-baked piece of jingoism.
But what is even more fascinating about Tahalka is that it's never one-sided: The heroes and the enemy are on the same footing. It's admirable considering the film came at a time when the militancy in Kashmir had escalated. But it chose to create a hybrid entity of Dongrilla – part China, part Pakistan. Instead of outrightly painting Pakistan as the enemy country as some sort of self-celebration. The list will be endless if I start naming Bollywood films that have shown Pakistan as an enemy country. But with Dongrilla, Anil Sharma tried to move away from this trend. Sure, the film claimed that the top brass of the military (alluding to Pakistan's army which has often been the proxy ruler of the country) don't want peace with India and support terrorists. But it also showed that there are some traitors in India too.
In the canon of patriotic Bollywood films, Tahalka is a proper wokeboy, who you can take home to meet your parents. It's essentially what Uri can't be. And yet in today's times, Tahalka will be relegated as a parody. Even when the film gets Garam Dharam to offer the greatest lesson on successful surgical striking: "If you want to shoot, shoot. Don't talk. It's just a business. Nothing personal." And that's a real shame.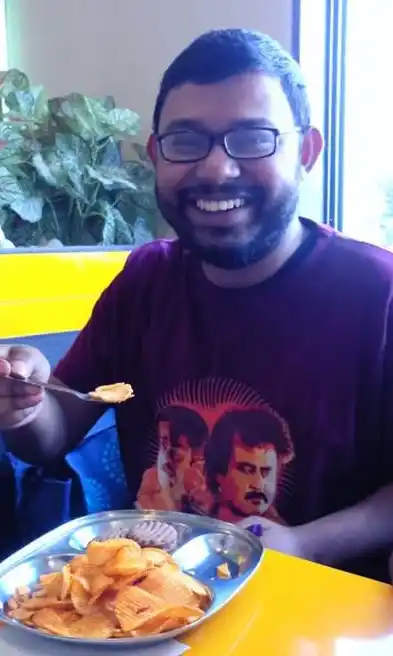 Sayantan Mondal is an instructional designer and writer from Pune. When he is not busy at work, he likes to watch movies, make memes and hunt zombies. He also has a doctorate degree that he uses to ward off evil and other supernatural beings.