Uri is a slick outing, which, at first pass, restrains itself from heightening its jingoism. But it's impossible to view the film, which endorses the 2016 surgical strike, in a vacuum – especially in the current political climate. How do you turn a blind eye to the timing of its release, just a few months ahead of the 2019 general elections?
Debutante writer-director Aditya Dhar's Uri opens just like one would expect a paean to the Indian army to: A jawan singing to a bus full of soldiers travelling through an insurgency-affected forest area in Manipur. It's evident by the way the camera focuses on the jawan's face that we're minutes away from witnessing a tragedy unfold. True to script, their happiness is torn apart by the sound of a blast. Just as the bus halts, an assault of bullets begins; the soldiers are ambushed by terrorists who eventually bomb the bus. In case, this wasn't enough to convince us that our army men lead a dangerous life, the last shot loops back to the lifeless, bullet-ridden body of the singing jawan.
It's the kind of effective emotional manipulation that unequivocally demands our patriotism and is a familiar device in wartime films. Uri, based on the 2016 surgical strike carried out by the Indian Army in Pakistan Occupied Kashmir, barely 11 days after Pakistani terrorists crossed the LoC and killed 19 Indian soldiers, is no different.
In fact, Uri doesn't even pretend to challenge the format: Its hero, Major Vihaan Shergill (a sincere Vicky Kaushal) is a perfectionist, whose reputation is built on guaranteeing that every soldier of his troop returns alive after a mission. He's also the quintessential avenging underdog: Vihaan's mother suffers from Alzheimer's, his best friend is killed in the Uri attack, and his pregnant sister is widowed. And like Vihaan, almost every character in the film displays his patriotism like a name-tag – right from a teenager who chants the war cry of her father's military unit, to a pilot (Kirti Kulhari) whose husband dies while fighting for the country. 
Vicky Kaushal brings tremendous sincerity to Uri.
RSVP Films
Yet the slick-looking film (shot by Mitesh Mirchandani of Neerja fame) restrains itself from heightening its jingoism, even though it only concerns itself with the bravery on the field and not the moral and mental implications of violence. It's even cinematically competent, a far cry from the on-the-nose gaudiness of JP Dutta's Border (or any recent Akshay Kumar outing). So we're spared stock fillers of soldiers huddled together crying while reading letters from their families or Major Vihaan going "Jai Hind" every five minutes. Although Paresh Rawal saying, "Yeh naya Hindustan hai, yeh ghar mein ghusega bhi aur maarega bhi" still feels as off-note as it did in the trailer.
But the problem with Uri starts once you register that the film substitutes its absence of jingoism with its abundance of government propaganda. For instance, one scene is dedicated to PM Narendra Modi (Rajit Kapur) reminding a Major that India is his mother, whom he is obligated to safeguard.
In interviews before the film's release, Dhar admitted that he had to take permission from the Indian army before shooting Uri and the limitations of that interference are evident. Uri is quick to identify Pakistan's reluctance to curb terrorism as the sole reason behind four terrorists killing security forces sleeping in tents at the Uri base camp. But it never addresses the elephant in the room: That it was also an intelligence failure.
Back in 2016, an initial investigation into the attack had revealed security lapses at the Uri camp. Tall grass and bushes in the perimeter of the camp weren't trimmed as per protocol, allowing the terrorists to sneak in undetected. The two Indian guards manning the camp couldn't discover the breach. And most damning of all, despite being provided intelligence inputs that indicated a potential terror attack, the army and the government had ignored it. Yet none of these lapses find their way into the film. What does though, is the implication that the ruling government was the most significant factor behind the "success" of the surgical strike.
Uri fails to highlight the the breach that led to the deadly attacks was also an intelligence failure.
It's precisely why it's impossible to view – and enjoy – films like Uri in a vacuum, especially in the current political climate. How do you turn a blind eye to the timing of the release of film which is clearly endorsing the ruling party, just a few months ahead of the general elections? Uri glorifies a government that has milked dry the idea of patriotism and the sacrifices of soldiers for political leverage. A government that has introduced the word "anti-national" to our modern lexicon as an indictment of citizens who veer even a little from any official narrative.
In fact, it's a far greater disservice to watch Uri without acknowledging the context of the film: The Modi government's unabashed publicity of a cross-border raid – standard for armed forces around the world, including our own – that was never intended to be a public spectacle in the first place. Arun Shourie had at the time criticised the government for "over-hyping a military strike". Two years later, Uri serves as its mouthpiece – and it's even more dangerous because it is a compelling cinematic accomplishment, that can't just be written off. Instead of dumbing itself down to cater to only a target audience, it presents a government-approved version of events packaged so sophisticatedly that it could appeal to almost anyone.
It's then upto us to see Uri as both, an election manifesto championing a government that is still in power, as well as a distraction from its criticisms. If the film had released 20 years in the future, it could actually have been considered a tribute to our armed forces. Right now, however, it just feels like like well-made propaganda.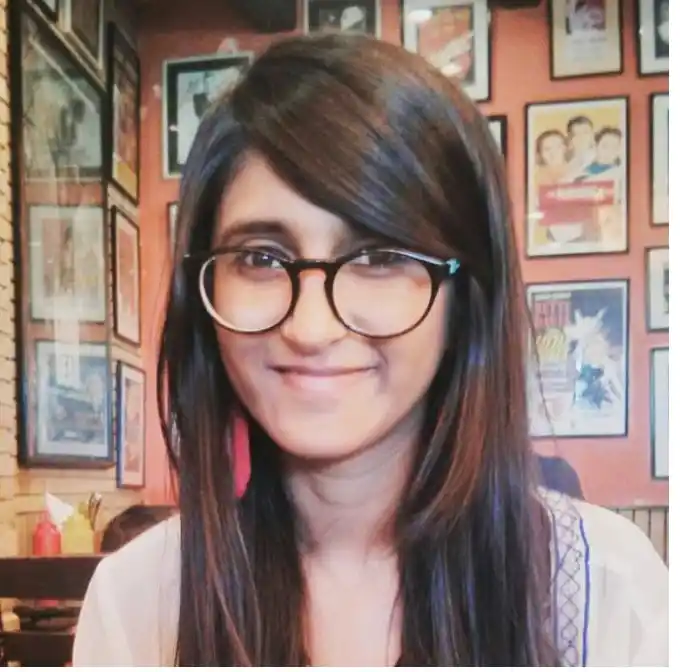 When not obsessing over TV shows, planning unaffordable vacations, or stuffing her face with french fries, Poulomi likes believing that some day her sense of humour will be darker than her under-eye circles.