Vijay Krishna Acharya's Thugs of Hindostan is one of Bollywood's most unambitious and derivative films; it redefines the idea of an epic disaster. It's a frightening love-child of Mohenjo Daro and Mangal Pandey — only a thousand times worse.
When the history of Bollywood is written, Vijay Krishna Acharya will find a special mention. After all, it takes exceptional talent to make Bollywood's most expensive film (at ₹300 crore) and still mess it up despite being afforded the luxury of having the best in the business in one frame – a Khan and a Bachchan. In Thugs Of Hindostan, Acharya, through the generosity of Aditya Chopra's staggering bank balance, brings together an unforgettable star cast: a clownish Aamir Khan, a stiff Amitabh Bachchan, Katrina Kaif's abs, and Fatima Sana Sheikh's stamina.
And yet, Thugs of Hindostan is one of Bollywood's most unambitious, unfunny, and derivative films, which redefines the idea of an epic disaster. It's a frightening (and unwanted) love-child of Ashutosh Gowariker's Mohenjo Daro and Ketan Mehta's Mangal Pandey — only a thousand times worse.
The film begins with three needless deaths, caricatured British Hindi™, and Bachchan's constipated face. The year is 1795 and the action is set in Raunakpur, a fictional fort town – modelled after Jodhpur – that is yet to come under the rule of the East India Company. The town's ruler and his family are murdered by a British officer, save for his daughter Zafira (Fatima Sana Sheikh) who is rescued by Khudabaksh (Amitabh Bachchan), a Thuggee.
The story then takes a 11-year-leap to 1806: Khudabaksh (who hasn't aged at all) is now a revered commander of "Azad", a group of thugs, which includes Zafira. Meanwhile the East India Company has established control over Raunakpur. We soon learn that Khudabaksh is a patriotic thug, who wants to free the town from the clutches of the British and his modus operandi involves killing British officers and destroying their ships. But because the British are so inept at basic investigation, they are clueless of Azad's identity and rope in Firangi (Aamir Khan), a corrupt Indian informer for help.
The sole twist in this predictable British vs Indians tale, is that Firangi only understands the language of deception. So he sides with both the British and the Indians, as per his convenience and double-crosses both the parties at two crucial junctures. It is telling of Acharya's over-confidence and stupidity that he believes Firangi's subterfuge is enough to justify an almost three-hour-long film with no plot.
Thugs of Hindostan is one of Bollywood's most unambitious, unfunny, and derivative films; it redefines the idea of an epic disaster.
If you were under the impression that ₹300 crore were enough for the film to at least get its VFX game right, be prepared to be disappointed. Thugs of Hindostan's VFX – which has a longer role than Katrina Kaif's abs – is awfully shoddy, like it was scribbled on MS Paint by a half-asleep toddler. The film's costumes look like hand-me-downs from the sets of Shahenshah, Kisna, Mohenjo Daro, and "Chikni Chameli". And the action scenes are a love letter to our childhood swings. When Bachchan, Khan, and Sheikh aren't swinging from a rope, dangling on a ladder and vines, or running on a ship's mast, they're in various inexplicable stages of aerial yoga that we are subjected to in slow-motion. It's less action, and more Rambo circus.
Moreover, the film has a total of four women and its two female "leads" are nothing more than props. Kaif's screen time lasts for the duration of two dance numbers and Sheikh plays a warrior-princess who is either crying or being rescued (there's a whole sub-plot involving a bracelet that denotes who is protecting her at a particular time). The men don't fare any better: Bachchan, hidden under a Shahenshah-esque iron armour suit and layers of makeup, is like a tired statue stomping around. And Khan continues widening his eyes to substitute for his lack of expressions (I thought he'd be wiser after PK), dumb-fooling it up by the minute.
At its heart though, Thugs of Hindostan is a case study in the repercussions of not taking humanities seriously in school. I say this because Acharya is not only clueless about the concept of history or geography in the film but also manages the inimitable feat of getting historical fiction all wrong.
Even though India achieved Independence in 1947, Acharya packs Thugs of Hindostan with such life-altering intensity, as if implying that Khudabaksh, Firangi, and Zafira sent the British packing in 1806 itself. None of the British officers speak in English in the film and instead converse in British Hindi, as if paying homage to Katrina Kaif. Acharya even attempts to pass off Thailand and Malta as colonised India, which becomes a dreamy hybrid island-fort-marshy country on screen. And if Bachchan and King Khan bonded through pigeons in Mohabbatein, Bachchan and Dangal Khan bond through an eagle and a delusion that farming on a land next to the sea is a great idea. Of course they're proven right when a plant grows there, in case you were wondering. Everything is planned when you have a budget of ₹300 crore.
But I guess the greatest tragedy of sitting through Thugs of Hindostan is that you come back with an inexplicable fondness for Race 3. Who'd have thought Salman Khan wouldn't end up being the worst Khan of the year?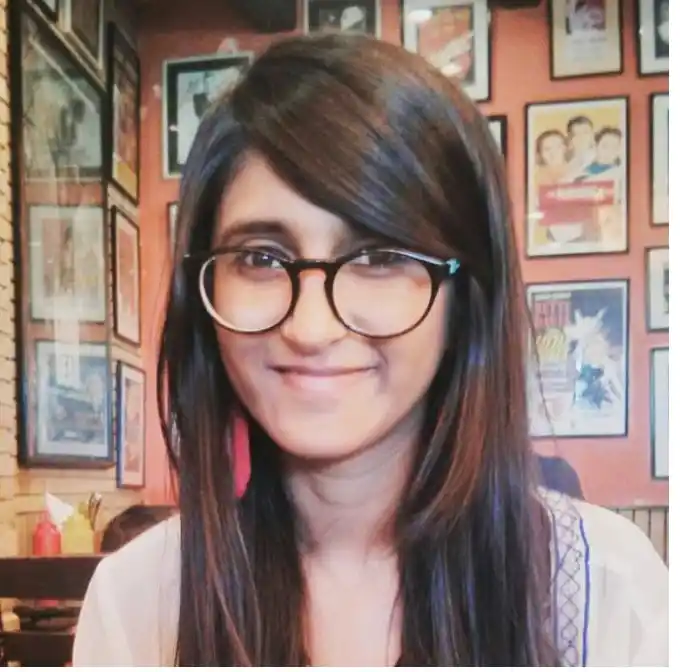 When not obsessing over TV shows, planning unaffordable vacations, or stuffing her face with french fries, Poulomi likes believing that some day her sense of humour will be darker than her under-eye circles.